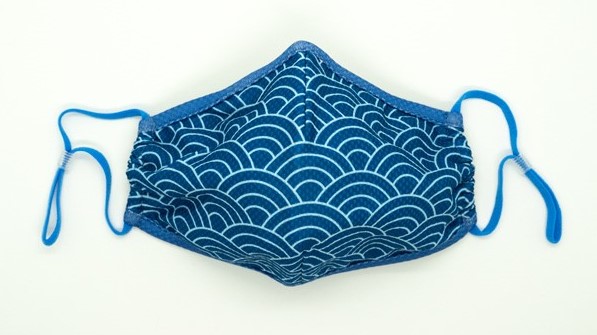 Wipeout Producing Cotton and Micro-Fibre Facemasks
Super comfy and easily adjustable to ensure a good fit, Wipeout's new facemasks will come in handy for adults and kids in both everyday and active wear. 
Wipeout are now making Face Masks
Wipeout (www.wipeoutstore.com), the company that makes piste maps on micro-fibre lens cloth, has used its contacts to start making high quality face masks, particularly suited to active people.
After the founder of Wipeout, Julie, started making face masks with her sewing machine at home for her local community, she soon started to think about diversifying and making masks on a wider scale.
Julie quickly learnt what worked well and what complied with international guidelines. After working closely with suppliers, Julie decided to produce two-layer cotton masks as well as masks which use micro-fibre cooling fabric. With active people, particularly skiers and snowboarders, her usual customers, she felt that high quality masks which were as comfortable and breathable as possible would be what her customers were looking for.
All Wipeout masks are now available online (www.wipeoutstore.com) and include fun, colourful designs. They also have soft ear loops and a nose wire – great for wearers of glasses. Masks are available for both adults and children.
Adult or child cotton mask – £3.99
Adult or child micro-fibre cooling mask – £5.99
Masks are also available in packs of three
www.wipeoutstore.com