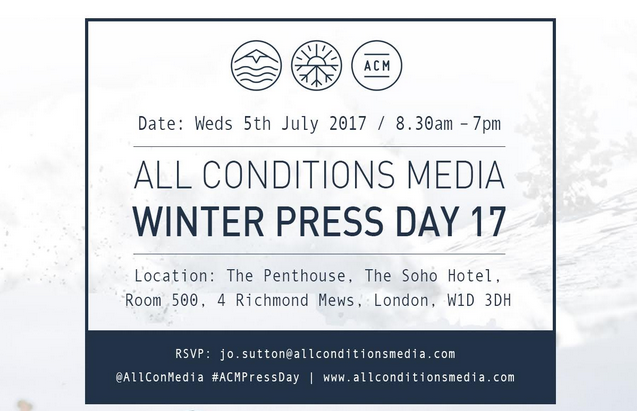 All Conditions Media Ramp Things Up For Winter 2017 London Press Day
UK-based action sports agency, All Conditions Media are ramping things up for their winter 2017 press day in London on July 5. In order to better showcase their existing and new client portfolio, ACM will be showing UK press their brands' collections from the Soho Hotel.
They'll be showing the latest outdoor, luggage, snowsports and lifestyle collections from: Arc'teryx, Finisterre, Nike Vision, Dragon Alliance, The Snowboard Asylum, Picture Organic Clothing, Heimplanet & Glidesoul. They'll also be introducing their new clients: Jones Snowboards, Bern & Pacsafe.