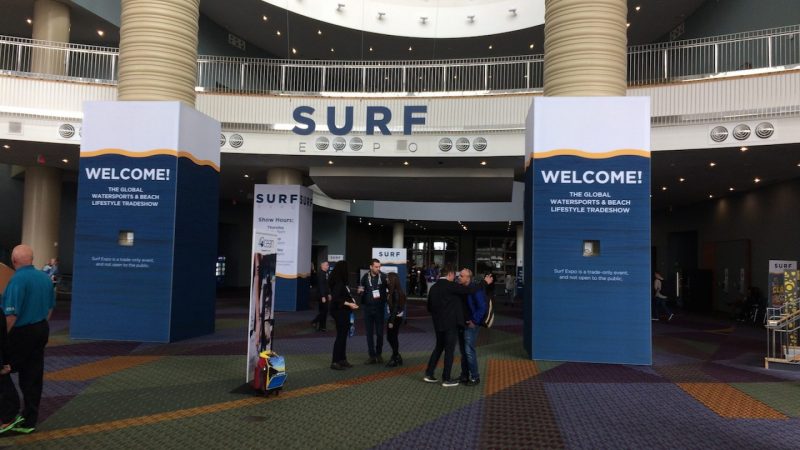 Surf Expo 2018 Summer: Preview Interview
Surf Expo opens its doors for its summer 2018 show from September 6-8 2018 and we speak to VP of Marketing, Adrienne Belk to see what's in line for the upcoming event.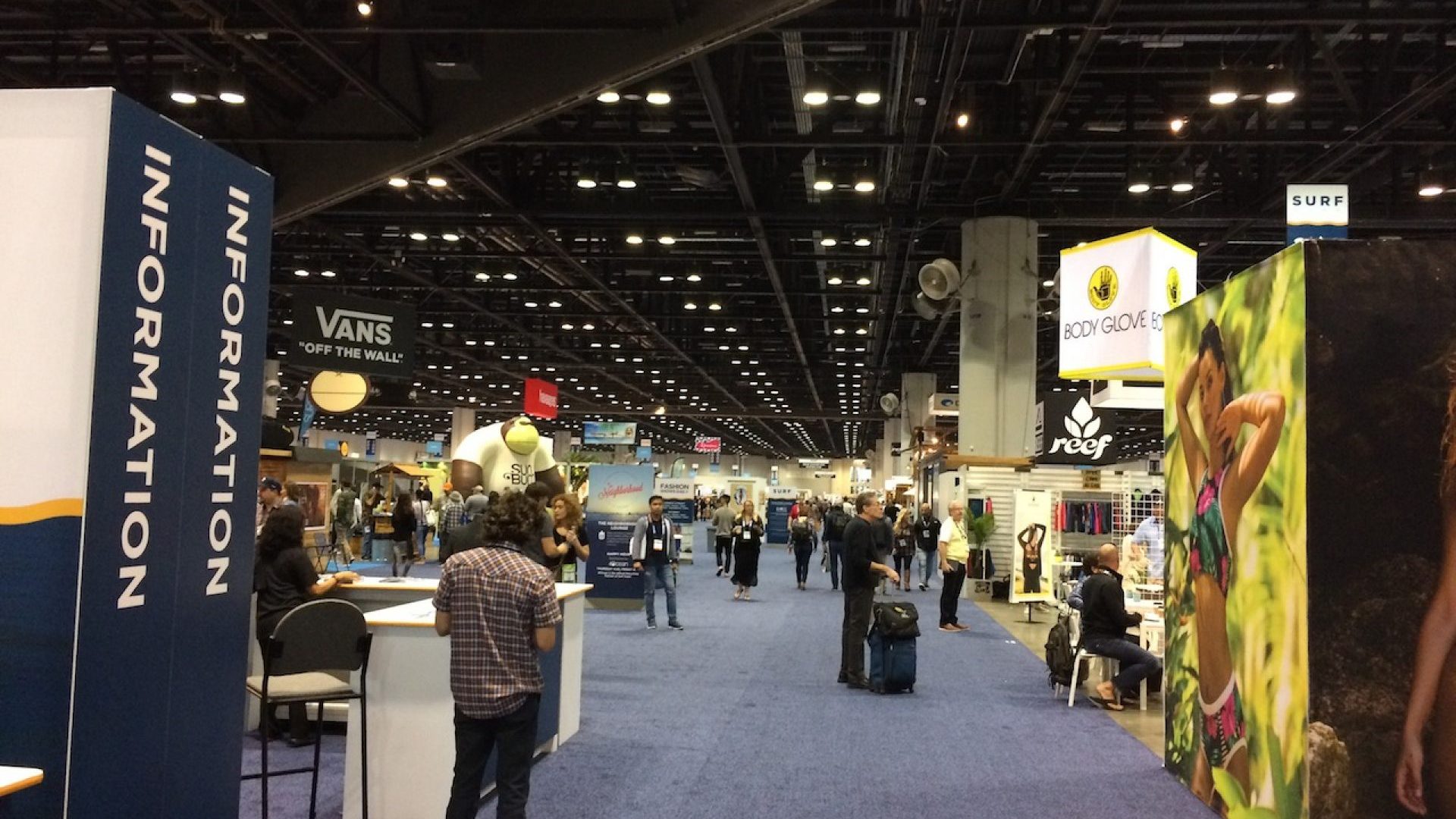 What's new for 2018 September Surf Expo?
Watersports – As you know, the September show is our Watersports tradeshow, with Wakeboarding and Wind/Kite added to the line up. We have a schedule packed with Wake excitement. We're hosting the 15th annual Wakeboarding Magazine Wake Awards. This year they'll announce the Readers Poll winner on stage. They've had nearly 20,000 votes so far.
In addition to the Wakebording Hall of Fame Induction Ceremony, we've also added a Wake Park series of seminars to our Professional Learning Labs line up. We're bringing in industry leaders like Pat Panakos from Sesitec USA to talk about designing park layouts and features to attract new riders and build loyalists. Blake Hess from NLand Surf Park will talk about the state of the modern cable park while sharing some of his successes and hurdles with Texas Ski Ranch and NLand Surf Park. We have 4 talks scheduled in an afternoon, designed to share building blocks of this growing sector.
Bluewater – We launched our new Bluewater in January and we're very pleased with how well it's been received from both manufacturers and retailers.
In the market we've been seeing a convergence of the surf and watersports lifestyle, the beach lifestyle, and the inshore/offshore fishing lifestyle and Bluewater is where it all intersects. These days people are less likely to consider themselves one thing – a surfer, a wakeboarder, a fisherman, a boater, a swimmer, a kayaker or an SUP enthusiast. They might do it all. It's about being on the water and in the water and a devotion and passion for the ocean.   
"Our mission is and always has been to be on the cutting edge of new industry trends, and that is what we are achieving with this new category," said Kenneth Andres, Surf Expo sales manager. "Surfers, beach enthusiasts and watermen share similar interests and lifestyles, so we're shining a light on this crossover market at Surf Expo and starting this new dialogue among the industries. Bluewater is a perfect complement to Surf Expo, and we're bringing multiple industries together, under one roof, to showcase the complete coastal lifestyle experience."
The section features some great brands including Salt Life, Bimini Bay Outfitters, Lewis N. Clark, and Big FishGear. See all Bluewater exhibitors.
Key Brand Activations, Premiers and Socials – In the upcoming show we're proud to partner again with 4Ocean as our Official Recycling Partner. They're promoting their mission to clean plastic from the ocean. Each 4Ocean product sold results in one pound of trash being removed from the ocean, and they've pulled 1,119,604 pounds of trash from the ocean & coastlines to-date. Retailers have responded very positively to their products and mission, and have reported very strong sell throughs. 4Ocean is sponsoring a Happy Hour in the Neighborhood Lounge in our Surf area, and after show mixers with live music each day at show close.
Rainbow Sandals is sponsoring a party, and Quiksilver is hosting a Happy Hour and movie premiere of the new Quiksilver Generations surf movie, in our What Youth Radical Class Lounge.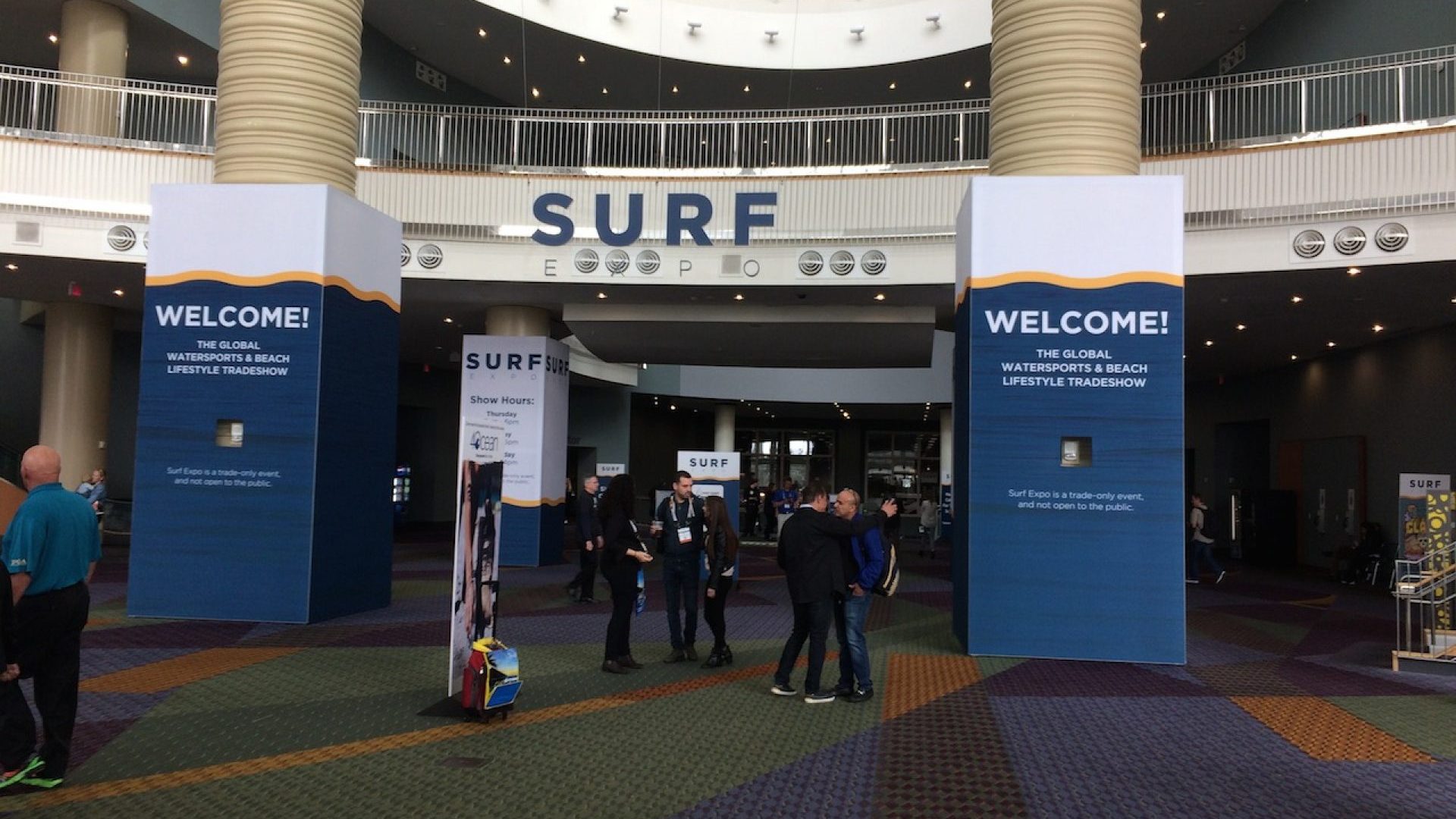 Why should European retailers and Distributors attend?
Since 1976 Surf Expo has been the only place in the world where you can see such all the biggest, newest and most innovative brands in one place, in an environment that is a mix of business and fun.
The show draws retailers and distributors from more than 70 countries from all over the world. We have European shops from Portugal, Denmark, Ireland, England, Spain, Austria, Germany, Belgium, France registered to attend, as well as shops from as far away as New Zealand, Australia and even French Polynesia!
Tell us about your re-vamped demo?
We're really excited for our BBQ & Bluegrass Demo & Media event on Wednesday, the day before Surf Expo kicks off. Last September we moved our Demo Day to a new location and it was a huge hit, so we are expanding it this year to be all-inclusive and a fun day for all media and retailers. Costa is our sponsor, and we'll have them as well as 25 other brands showcasing their latest products – both equipment, apparel and accessories. The event takes place at Turkey Lake, so retailers can demo SUPs, kayaks, canoes etc, and get a preview of what everyone has to offer. We'll have a live Florida-based bluegrass band playing and will serve up BBQ (smoked pork/beef) plus have food trucks with vegan and lighter fare for those who prefer. It's from Noon to 5pm- and you can find out more here.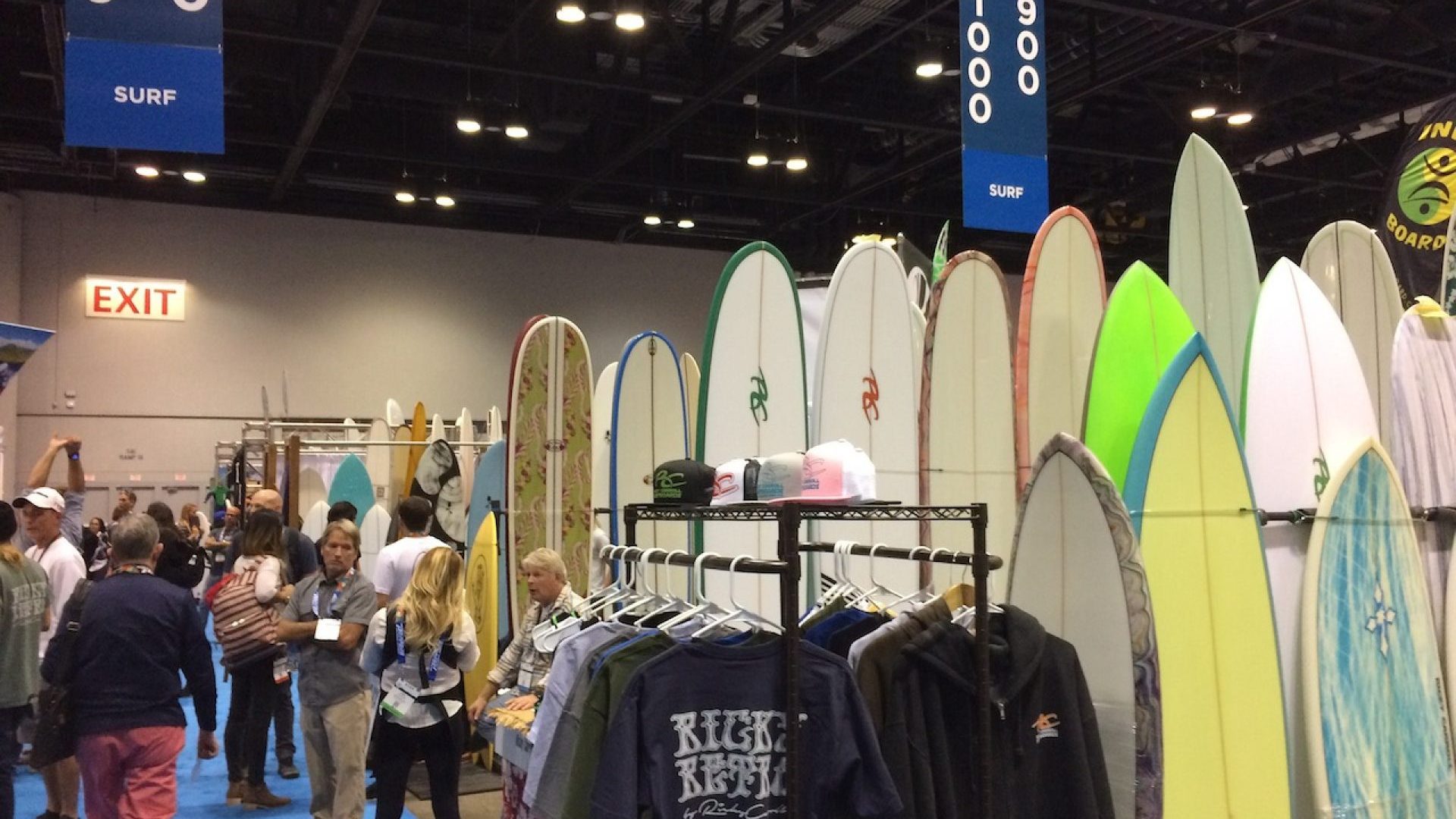 Which brands are new to the show this year?
We have a ton of new brands, but here are a few stand outs:
ecoBoardin's personal electric jet surf and paddle boards are new to the show and perfect for areas without waves- such as our lakes and rivers. The boards can reach speeds up to 30 mph / 48kmph.  https://www.ecoboardin.com/
Bigfish Gear- Bigfish is a fishing apparel company from Australia with a great line of shirts with bold colorful patterns; many inspired by fish species, that not only look great, but are breathable, provide sun protection and comfort. Designed by avid anglers for anglers, the shirts are made from Australian polyester that's cooler than cotton, more durable and won't fade or shrink.
Liquidlumens manufactures insanely bright underwater High Performance marine/boat LED Lights featuring "Lumen-Boost" Technology. Designed from the ground up to do things no other Underwater Lights have done before. Increase power, produce more lumens and focus light for better Underwater LED Light performance.
The Tropics is a new brand in Surf. They have a great line of swim trunk and t-shirts made from recycled plastic bottles.
Volcom – We're also stoked to welcome Volcom back at the show this September. We're excited about their "New Future" program is a 360-degree sustainability plan driven by their vision of Strong Oceans + Stable Climate + Smart Society.
Any new platforms or seminars to talk of?
As mentioned earlier we have a great line up of Wake Park seminaries, hosted by Blake Hess from NLand Water Park, including a state of the industry and a roundtable discussion with Sesitec's Pat Panakos and some other heavy industry heavy hitters.
We're also presenting two really great Amazon seminars; as Amazon continues to be top of mind for retailers and distributors. For those who aren't on Amazon yet, we have a seminar to help them understand what's involved with being on Amazon, and some criteria to help them determine if it's right for them. For retailers already on Amazon we have experts covering deeper-dive topics including How Brick and Mortar Retailers Can Turn Data Into Weapons To Fight Back Against the Online Giants and Increasing Your Amazon sales by Refining Product Data & Descriptions.
What will be the main highlights of the show?
Watersports, watersport and more watersports- everything from surf, wake, boats, SUP, swim, kite/wind plus skate, footwear, swimwear, resortwear and gifts.