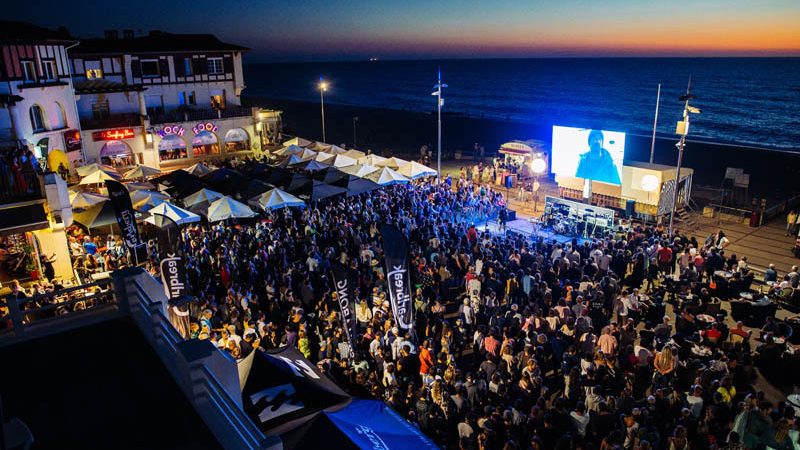 Billabong Host Free Screening Of Vague A L'ame In Hossegor
On August 15, 2018 around 3000 people gathered at Place des Landais, Hossegor to watch Billabong's free screening of Vague A L'ame, which starred local surfer Justin Becret, with local band Laters Club playing beforehand.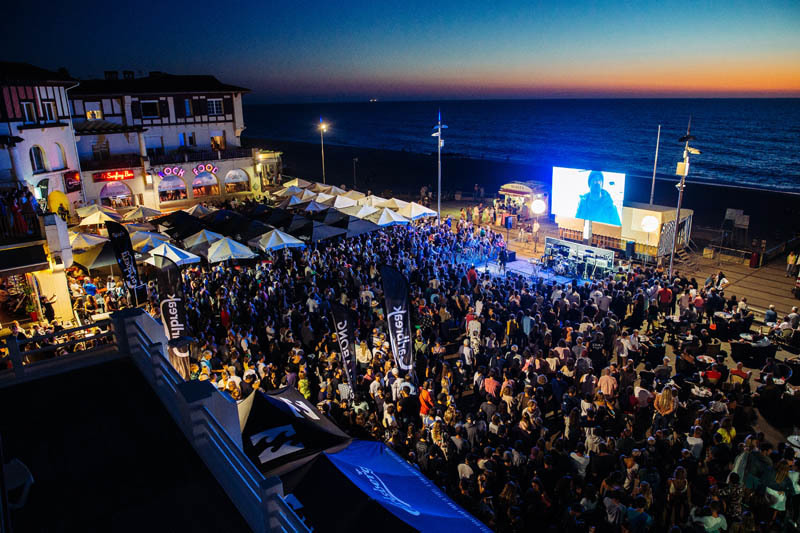 Press Release: HOSSEGOR, France (Thursday, Aug. 23, 2018) – Big wave surf movie 'VAGUE A L'AME' by director Vincent Kardazik, enjoyed another massive success when Billabong offered to Europe's surf hot spot of Hossegor a free public screening on its beachfront on August 15, 2018… With thousands of peak summer holiday crowds in town, the 15m2 screen set-up at 'Place des Landais' became the evening's main attraction with movie starring and local born-and-raised surfer Justin Becret (FRA) grabbing the mic' for an intro speech next to producer François Liets and director Vincent Kardazik.
« It's pretty amazing to be here in front of such a massive crowd, » Justin said. « Definitely a special feeling to be part of this very unique project where I got invited and had the chance to surf with legend Sancho (Benjamin Sanchis, surf movie star & globally recognized big wave rider) and hit iconic waves of Jaws, Ireland… Thanks all for supporting the project and having me on board. »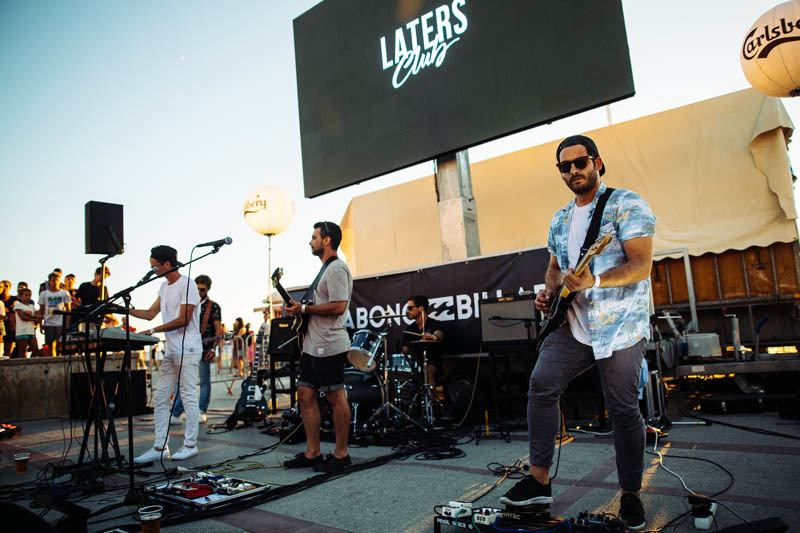 Close to 3000 people gathered before the beautiful sunset while local band 'Laters Club' launched the evening with their easy-listening pop sound ; from local surfers to the Billabong family & friends, including massive tourist crowds, the mix of people brought a great vibe for what many hadn't seen in years at the iconic Place des Landais, home to the world famous Rock Food surfers' bar.
« It's great to see how a simple happening like this one can mean a lot to people, » Billabong Men's Marketing Greg Puget said. « With a perfect weather and vibe, we were stoked to bring such a diversity of people together to enjoy a true local scene moment where core locals and holiday visitors hang together for that one special interest in surfing. We especially thank our partners, the city hall of Hossegor and Carlsberg for supporting us 100% in making this happen. »