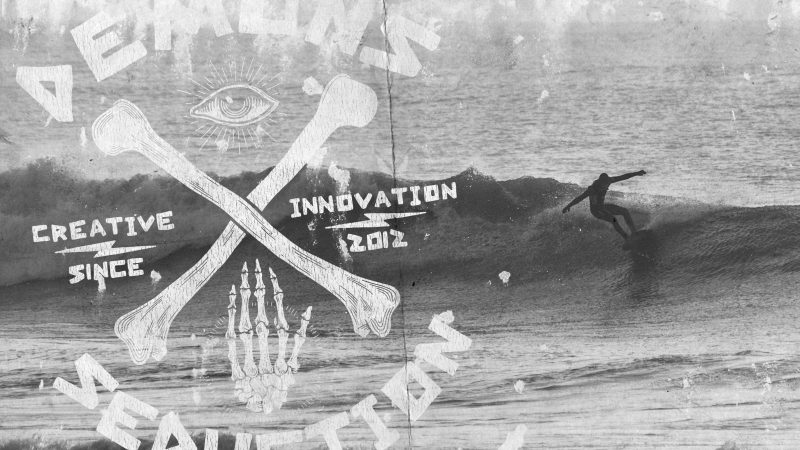 Demons Of Doom Killers: English Brand With Roots In Surf, Snow & Skate Culture
Demons Of Doom Killers (DODK) stems from roots in surfing, skateboarding, snowboarding, art, and music with a conscious eye on sustainability. DODK is "all about slaying the demons of doom, the stuff that drags you down and prohibits free-living and having fun." The brand gives company Co-Founder, Andy Mold a platform free from limitations for to showcase his artwork, illustration, surfboards and anything else creative he sets his mind to. We profile the brand with Andy & fellow Co-Founder, Dave Thompson.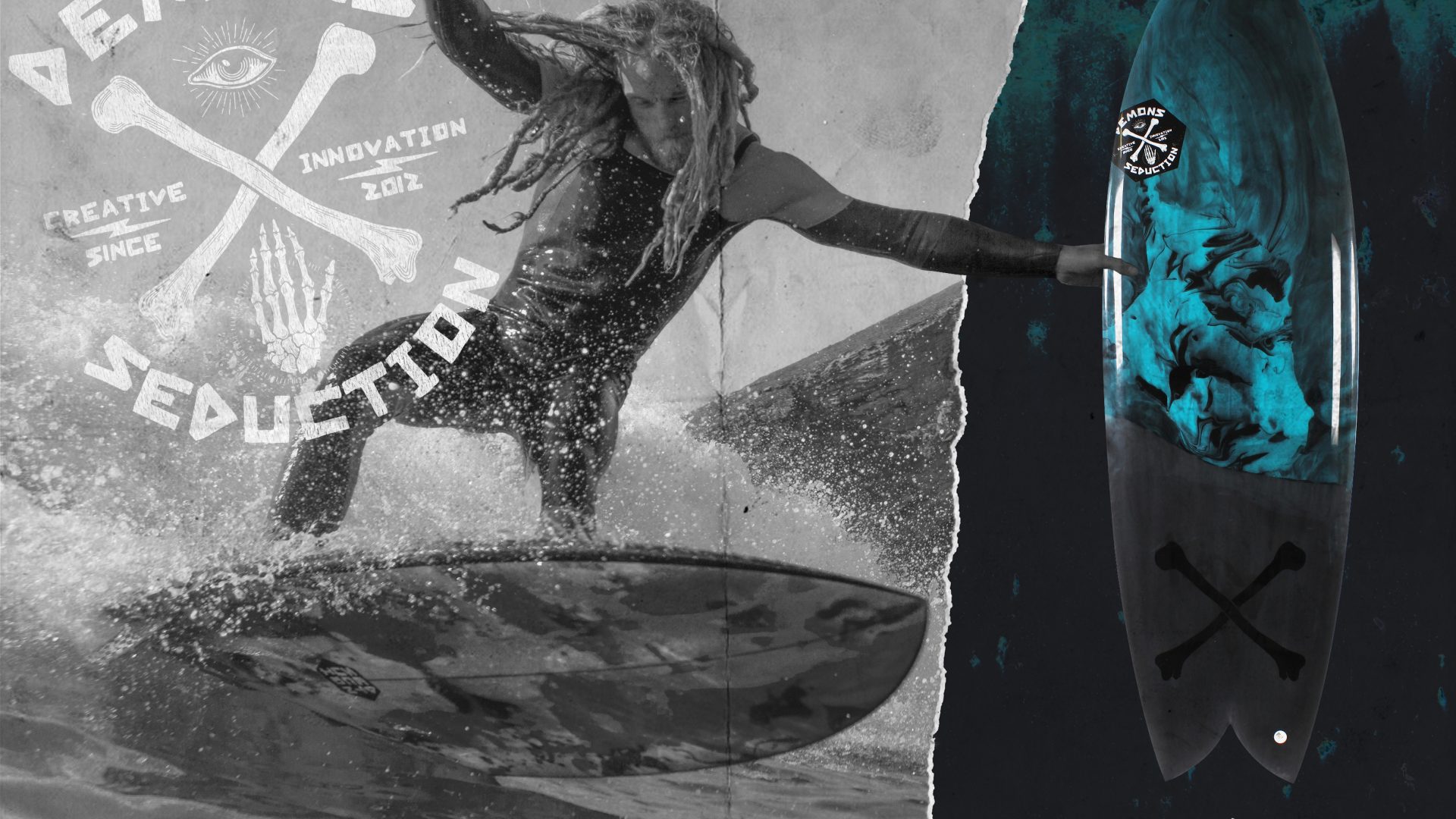 Please give an overview on how and why the company began?
DODK is all about slaying the demons of doom, the shit that drags you down and prohibits free living and having fun. That generally means shredding on bits of foam, wood and fibreglass, good music, good friends, art and adventure.
Founded by Andy 'Rootz Artwork' Mold, DODK has taken many forms over the years and the culmination of various projects to reach its final form. Taking influences from all his loves, Andy created Demons of Doom Killers as a multifaceted brand, with its roots in surfing, skateboarding, snowboarding, art and music. A label free from limitations for him to showcase his artwork, illustration, surfboards and anything else creative he sets his mind to.
Andy – The brand began after years of working for other people and not getting to enjoy as much of the creative process as I would have liked. No matter what you design, there's always so many variables that influence the work and too many commercial trends that need to be adhered to. Everything in the industry is just so recycled over and over again so I wanted to just create a label to showcase everything I create. Which ultimately centres around just creating something rad just for the sake of creating it because I liked the idea or thought it was fun. Simple as that really.
Who is on the management team, and what are their backgrounds?
Dave – Andy and I grew up together in and around Tamworth. Believe it or not, Andy's mum used to teach me in primary school. So, we go pretty far back.
We grew up skating, playing punk music on guitars and riding the snowdome with our friends.  Pretty soon snowboarding took over my entire life. I left school at 16 and moved to Vail for five seasons in a row. Working for the mountain for the first three seasons and kind of bumming around/cooking/DJing for the last two. It was a hell of a lot of fun back then, moving to the other side of the world just to go ride with my friends. Everything was an adventure.
After I had had my fill of the Vail park and pipe, I moved to Chamonix for a couple of seasons and quickly found out that Vail is like a skatepark compared to the alpine steeps, trees and couloirs of the Chamonix valley.
Throughout these seasons I worked a little at Boardwise and for quite a while at TSA/Ellis Brigham and realised that I would quite like to do something in the community and to give something back if possible. When Andy and I talked about launching DODK properly, sponsoring a few people and seeing where we could take it, we were both pretty stoked on the idea.
Andy – Thanks to my dad I first surfed at a really young age which naturally got me into skateboarding and snowboarding when I got a little older. Being surrounded by a growing skate and snowboard scene in the UK as a grom, I was always hanging around sponsored riders and industry folk which I then became involved with by working for TSA for many years and eventually designing for brands within the industry, too. From a young age I've always wanted to just design and illustrate graphics for skateboard and surf brands. I was always painting and drawing and as a kid of around 11, I always knew what I wanted to do with my life. It's still a dream to design a range for brands like Volcom and Lib Tech etc as they were massive influences on me growing up both in attitude and from a design perspective. All this time I was constantly designing and illustrating. Working for cool design firms like Subism and being involved with their artist collective to exhibit artwork and paintings in lots of different venues including the Red Bull studios in London. This ultimately led me to setting up DODK as I just wanted to do my own thing, create the products I wanted, and design and illustrate all the ideas I had whilst not being restricted by trends and commercial ideals that had been enforced upon me working for other brands. For a number of years now I have designed graphics and garments for lots of different brands seeing all sides of the design process, from initial sketches to final artwork to working with manufacturers all over the world to create a final product.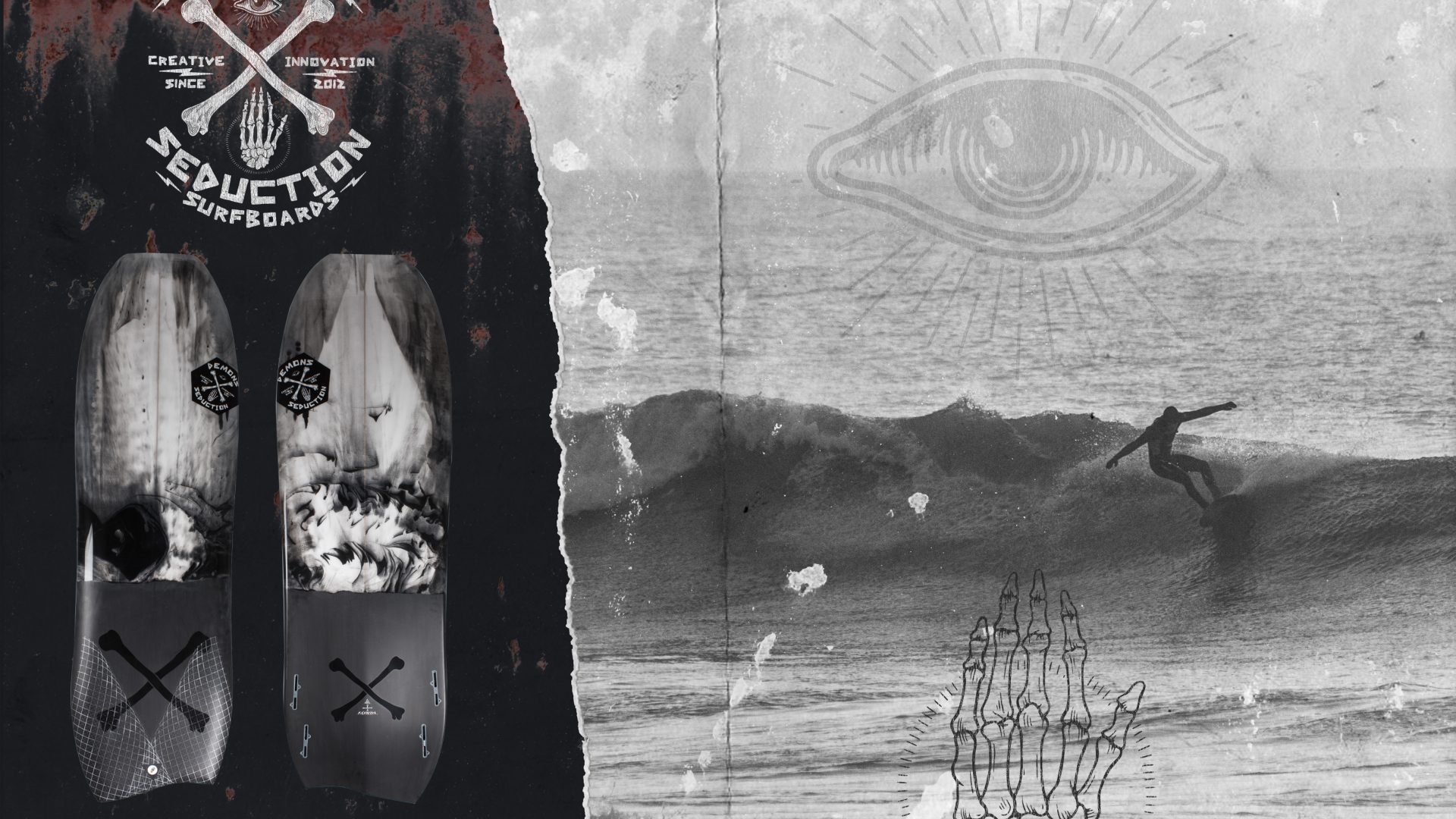 Which product categories do you operate in and how do you see this expanding in the next 12 months?
Andy – At the moment we are focused on T-shirts, beanies, caps and our collab surfboards with Seduction Surfboards. Andy Gale of Seduction and I have been friends for a long time and share a love for weird and non-mainstream board shapes. Andy Gale is a master craftsman and between the two of us we have created some amazing boards that surf just as good as they look!
"The sickest board I have seen leave the Toy Factory" – Luke Hart, Head Shaper, Toy Factory/Fourth Surfboards
These will be a constant as we grow the brand but on the horizon we will have some pretty cool new product lines such as boardshorts, hoodies, shirts and other items.
Dave – The brand will also be the creative umbrella where Andy launches all his own artwork and designs for other brands, so there will always be fresh content and lots of cool stuff to look at. We will also be working with other creative friends on collabs and also with our sponsored riders creating new and exciting lines.
Where does Demons of Doom Killers sit in the market?
Dave – We see ourselves as a rider owned and operated local business. Andy basically lives in the sea in Croyde Bay and as such is in touch with the local community, local surfers and business owners.
Andy – We have a great local shop in Braunton called Board Barn owned by friend Lee Willoughby that stock a lot of our products. We've got a great working relationship and we often work together in creating a product that Lee needs but we can test out as a new line to see how it works for us too.
From a "business" perspective we would like to think we operate in the greenest way possible. We source materials such as denim and leather from roll ends or wastage and try to reuse it in interesting ways. If you are wearing one of our hats or pocket tees, chances are that the leather or denim has been rescued from somewhere. We also use ethically sourced garments and use DTG printing techniques to avoid the not-so-green matte plastisol inks used by many printers. The inks are all Eco-friendly and our tees tick four important boxes that we feel are vital in this day and age:
– Fair Trade
– Climate Neutral
– Sustainable/Organic materials
– Vegan Friendly
We also can't wait to develop more product that we design from scratch, making sure we adhere to our ethics of producing the most environmentally friendly product possible. Ultimately we don't just sit in the market like any other brand as we have the skills and knowledge to work with people to create anything they want and can provide design solutions for people looking to create their own brands or lines.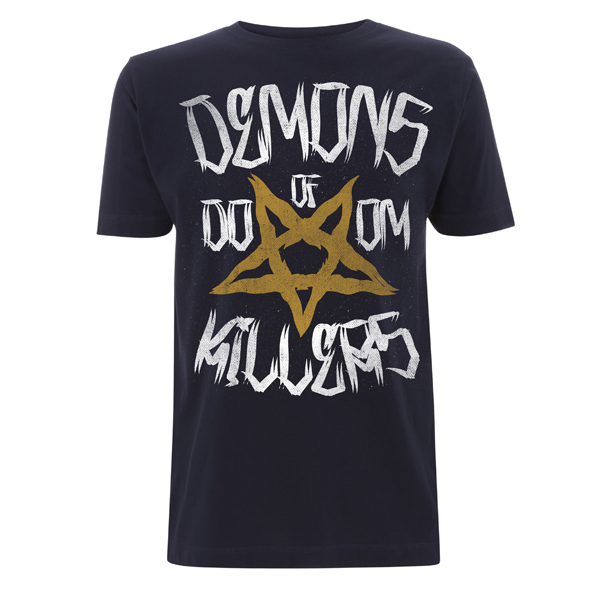 What makes you different from your competition?
Hopefully our attitude. We actively seek collaborative partnerships in design and new product ideas, along with new riders/brand ambassadors to help grow our business.
We don't want to take over the world. We want to make unique products for our friends and riders and we want people to be stoked when they rock our shit.
You have some interesting back end operations – please explain.
We operate a non-stockholding model with our T-shirts, which is quite rare in the industry and means that we can put out new or tweaked designs without worrying about having to chuck end of line items into sale stock or give them away. Our printers Shirtify really make this process super easy, handling all stock holding, printing on demand and drop shipping so we get time to design new stuff and go surfing more!
Outside of our traditional T-shirts and beanies, new products we make are often limited runs due to us feeding off the waste/leftover materials of other businesses. This keeps our products limited and hopefully gives customers a special feeling that not everyone has something similar. A lot of thought has gone into using the materials in the best possible way to achieve the look and feel we want.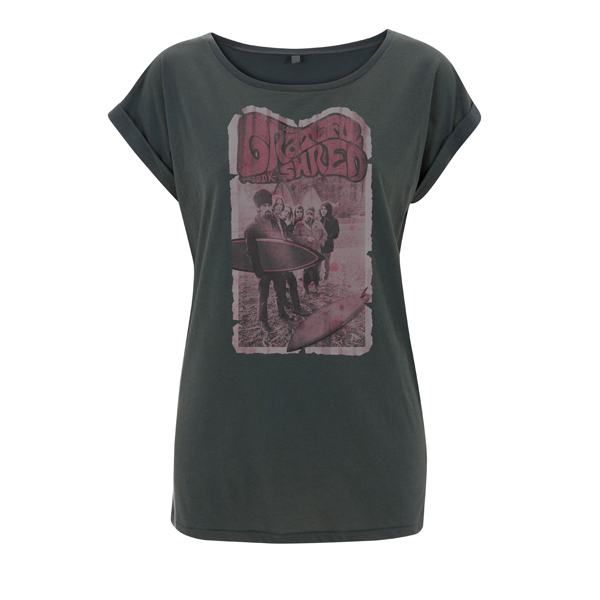 Which seasonal model are you working with?
We are lucky in being the size we are that we can drop product on our website as soon as Andy has finished the design, and customers can buy it straight away. But for our retail partners we work with two seasons, summer and winter. Andy says it's always beanie weather in England, so our beanies are a mainstay but for the colder months we change up our colour palettes and work with slightly heavier materials and for the summer months we do well with lighter materials and looser fits on our tees.
How do you support athletes and boardsports?
Andy – We've helped out a few friends who are ambassadors for us but in 2019 we will be focusing on working with some of the local up-and-coming surfers in and around Croyde. There are some amazing locals here who compete throughout the year and receive no support to help them on that journey. We hope to work with a few, creating cool product they are stoked on and supporting them any way we can. Our main rider right now is Jen Pen who is currently BLU Longboard champ and consistently places in comps here and abroad.
How are you working with boardsports shops to not only promote your line of products, but make them work for retailers?
Dave – The beauty of Andy's background and skill set means we can work with any retailer to create bespoke ranges just for them. As long as it fits into our ethic and image then the possibilities are endless.
In a society where transparency and sustainability are buzzwords, and in an industry that only exists with the help of Mother Nature – what are DODK doing to stay ahead of the game?
Andy – Simply by being ourselves and not adhering to current trends. The reality is we produce stuff we like in the hope that there will be others who like what we do. It's often the case that, with anything creative, it has to be explained or given some in-depth meaning. We design what we do for the love of creating something rad. Also by operating as ethically as we can, we hope to make sure that everything we produce has as minimal an impact on the environment as possible.
How can retailers see your full list of products?
We have a website with all the available product in the store and a Facebook page. We are currently adding a huge gallery of Andy's design work into a portfolio section and there will soon be a look book that you can download from the website too.