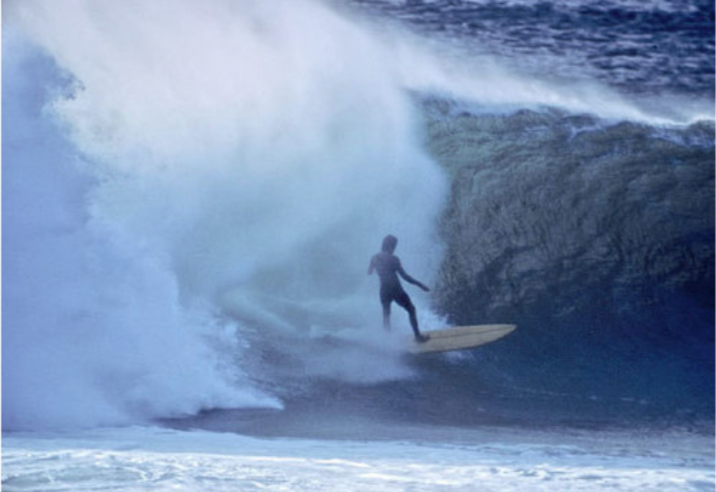 Surf Tech Announce Partnership With Gerry Lopez
Surf Tech recently announced their partnership with two time Pipeline Masters champion, Gerry Lopez. The two have worked together in the past not too long after Surf Tech started out in 1989 and now they will be releasing a collection of three surfboards inspired by Lopez's style while still maintaining Surf Technicians level of performance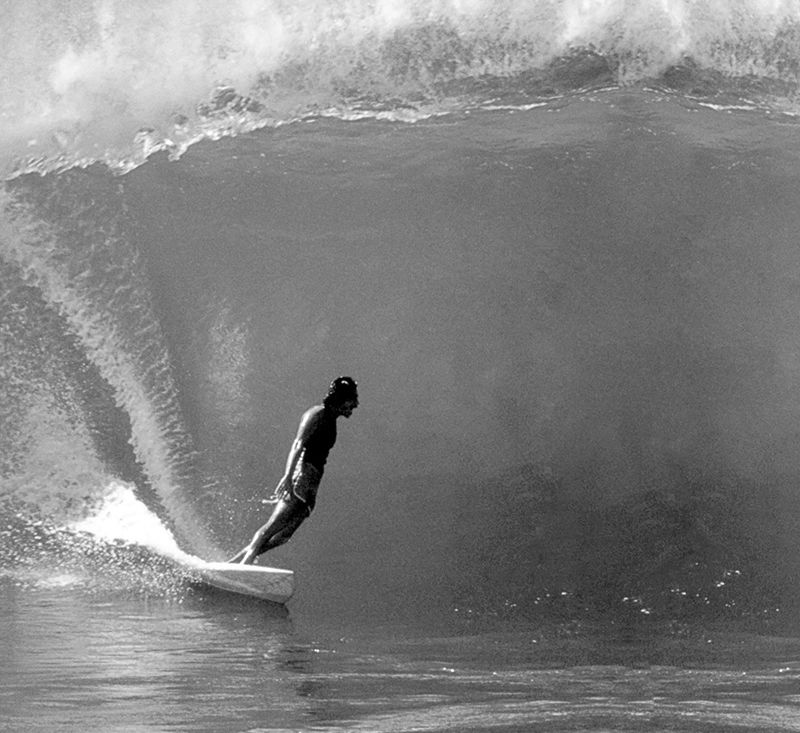 Press Release: Carlsbad, California. January 3, 2019.  After months of collaboration, design, and development, Gerry Lopez Surfboards and Surf Technicians are writing a new chapter and adding to the legacy of the Icon, Gerry Lopez.
Gerry's exploits at Pipeline and beyond have been well documented in both print and on the big screen which has made him one of the most recognizable surfers in the world. The winner of two Pipeline Masters as well as being one of the most influential style masters of the short board revolution, Gerry personifies the style and grace that only a true Icon can possess. This new collaboration brings the best of the Lopez heritage combined with Surf Technician's modern construction techniques. The outcome results in a blast from the past and the performance needs of today. Each of the new model's represents that classic Lopez style and feel.
Something Fishy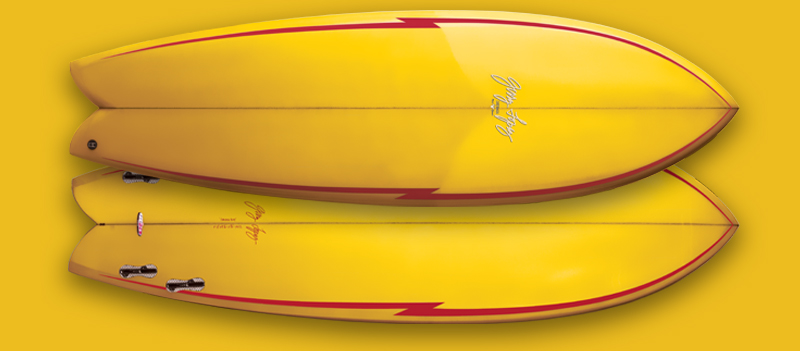 "The entire crew here at Surf Technicians is really honored to be involved with Gerry Lopez. His legendary status within our industry and sport is truly deserved. His travels in search for uncharted waves is a testament to his unwavering love of the world's oceans and waves. He is a true waterman in every respect and our relationship with him is something we are all very proud to be involved with."  said John Vance, CEO At Surf Technicians.
Little Darlin

Gerry Lopez says, "For me it's like coming home again. I was involved with Surftech in the early days with both Surfboards and Standup Paddle Boards and I am really stoked and looking forward to working with them again. I couldn't be happier with the way the boards reflect my personal style and the translation couldn't have been better.
Pocket Rocket

The first three models will be available to ship to dealers by Mid-March on a first come firsts shipped basis and can be ordered right now or you can see them at the upcoming Surf Expo Show January 10th, 11th, and 12th.  Either way, we are sure you will be as excited as we are.