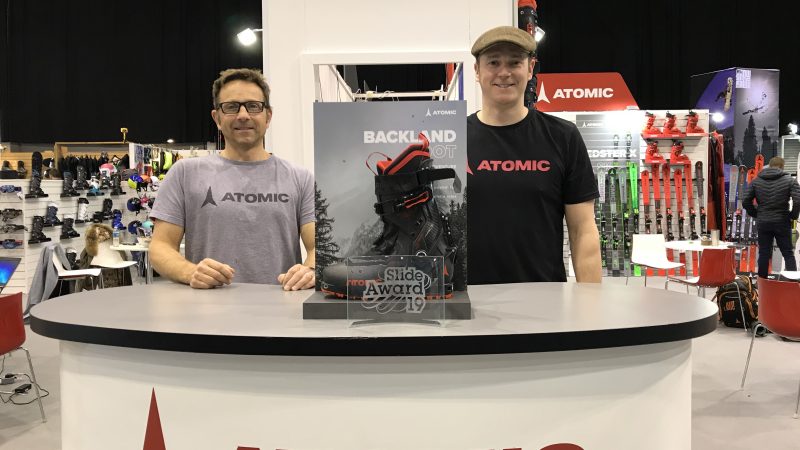 The Slide Trade Show Awards 2019
The Slide Trade Show took place on January 22-24, 2019 at the International Centre in Telford and on Wednesday evening at the SIGB AGM the winner of the Slide Awards 2019 were announced.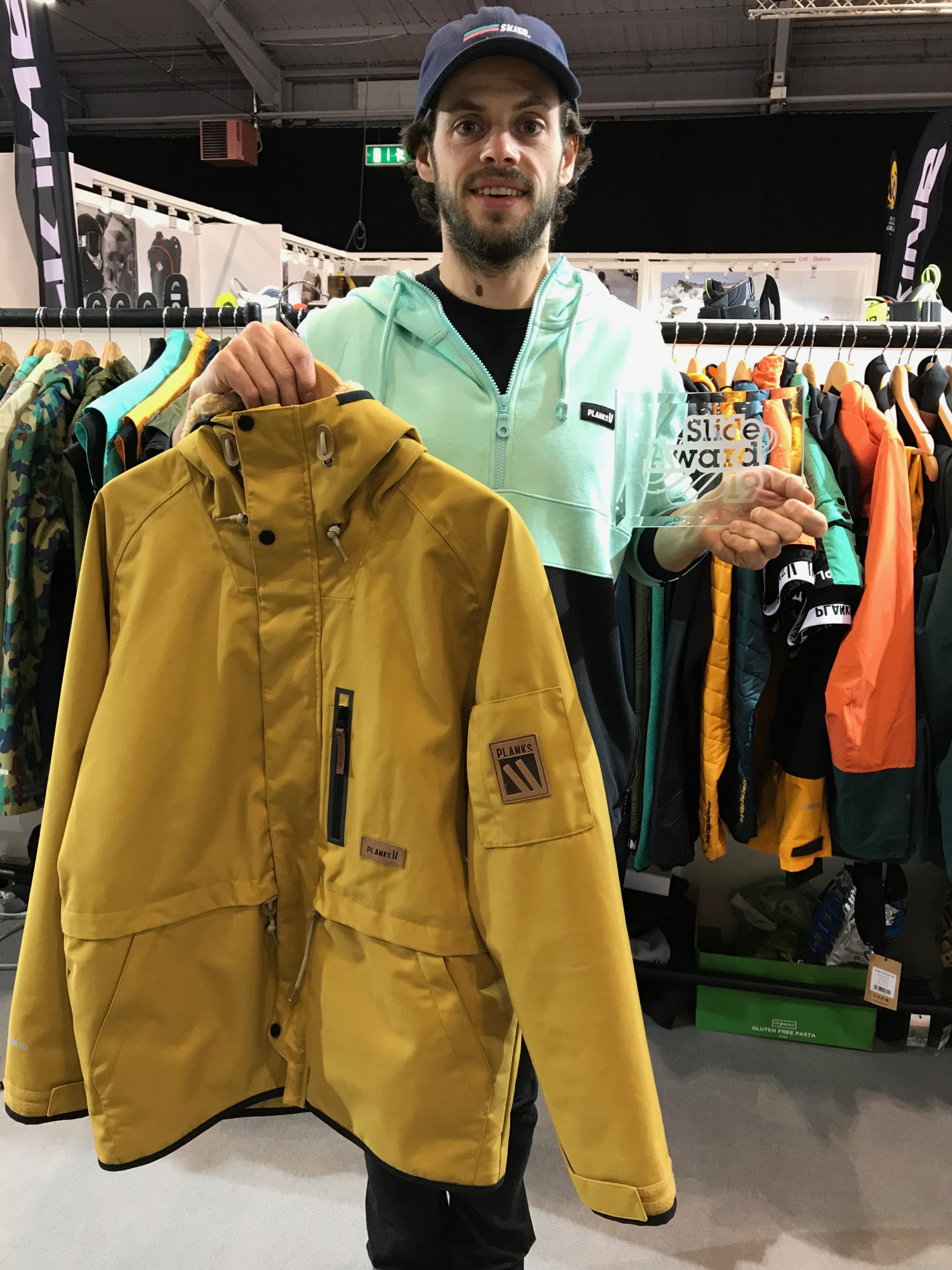 Press Release: The Slide tradeshow, which is organised by the Snowsport Industries of Great Britain (SIGB), is currently taking place (22-24 Jan) at the International Centre in Telford showcasing next season's snowsport products.
Exhibiting brands are eligible to enter their top products into the Slide Awards that celebrate the very best new products for the following season. There are 4 categories: hardware, software, accessories and the Fresh Brand category for new brands or first-time exhibitors. The finalists are on display throughout the show.
At Wednesday night's SIGB AGM, the winners of the Slide Awards 2019 were announced, with the Atomic Backland Carbon Boot taking top honours in the Hardware section, Planks The People's Series winning the Software category and the GoPro Hero 7 Black, winning the Accessories category. The winner of the Fresh Brand category is Gogglesoc, a stretchy cover to protect goggle lenses.
Slide Award Winners – 2019

Hardware Category
Brand: Atomic
Model: Backland Carbon Boot
5 years after launching the revolutionary Backland boot, this next-gen Backland boot features the new Free/Lock 4.0 ski/walk system making transitions quicker, the BOA closure system wrapping the foot, lightweight Prolite construction increasing power transfer to the skis, frictionless pivot and a highly customisable, climate controlled liner.
Contact for more information: [email protected]
Software Category
Brand: Planks
Model: The People's Series
Planks Clothing presents The People's Series. The People's Series is designed to present a true unisex collection of products for skiers, developed with a regular fit combined with an evolving silhouette throughout the size offering. The People's Series adapts to suit all different body shapes and individual styles, guys or gals!
Contact for more information: [email protected]
Accessories Category
Brand: GoPro
Model: Hero7 Black
Gimbal‑like video that's insanely smooth. Smart‑capture superpowers for the best, most brilliant photos automatically. Battle‑tested and waterproof without a housing. This is HERO7 Black – the most advanced GoPro ever.
Contact for more information: [email protected]
Fresh Brand Category
Brand: Gogglesoc
Model: Gogglesoc
A gogglesoc is simple: a stretchy cover for your ski goggles designed to protect expensive lenses from scratches. Gogglesocs are made from recycled plastic bottles and come in a variety of trendy prints. Founded by three Brits, gogglesoc's popularity has been skyrocketing in North America; now we're launching into Europe!
Contact for further information: [email protected]