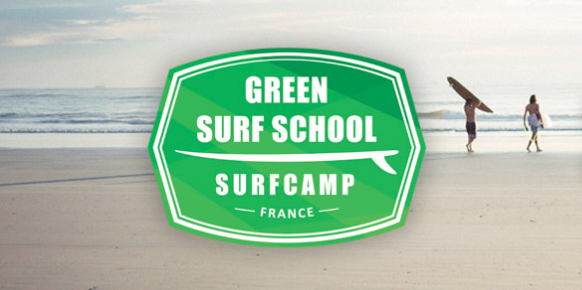 Surfersvillage Founder Bruce Boal Launches Green- Surf Schools and Surf Camps
Founder of Surfersvillage, Bruce Boal has taken his lifetime of experience and extensive knowledge of the surfing world to create Green- Surf Schools and Surf Camps which will be based in Anglet-Biarritz, France in 2019. With Tim Boal WCT surfer, European and French Champion as a guest coach and on beach accommodation it all sounds pretty idyllic.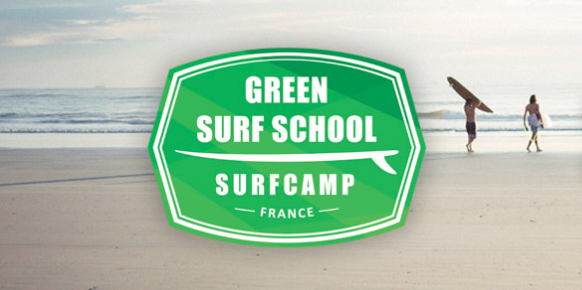 The name says it all:
GREEN – we are environmentally conscious and orientated. We help 'save the oceans'.
SURF – To be a wave rider, an accomplished surfer, is to unify with nature's energy and resources.
SCHOOL – Learn to ride waves, connect with the energy of the universe, the ocean, and waves.
CAMP – Relax, stay with warm like-minded souls and enjoy professionally prepared energy filled meals.
FRANCE – Home to the World's best beach breaks and the WSL Championship Tour French Pro
With a lifetime of ocean pilgrimage and experience, an ocean-sailing career, successful designer and planner, pioneer and founder of Surfersvillage, supporter of ASP Pro Junior surfing, World Championship Tour, and ISA World Championships, founder Bruce Boal has combined a lifetime of experience to create GREEN – SURF SCHOOLS AND CAMPS
Surfing is one of the universe's birth-right gifts to all of us with access to waves and the ocean. To connect with the natural energy and unify with the universe is often described as a spiritual experience. Anyone who has tried it, and successfully connected with the energy of a wave, never denounces its impact on their lives.
Surf School is for learning. Whether you're a novice, or experienced professional wave rider, there is always something to learn. Our instructors, all full-time licensed professionals, will help you learn the skills to attain the goals you set for yourself. There are no exams, no tests; no qualifications to achieve, only the freedom to become the confident competent surfer you wish to be.
Our instructors are all lifetime surfers, have had professional competitive careers and achieved results and are renowned for their accomplishments. Amongst our instructors you will find National, International, and European Surfing Championsthere is no doubt about their qualification and their dedication to surfing and the life-rewards it brings.
Our accommodations are located right 'on-the-beach-on-the-ocean' at Chambre d'Amour and include some world famous surf spots. Biarritz-Anglet is host to 11 surf spots on 4.5 km of beach. Chambre d'Amour is famous for its protected and clean waves, smaller than to the north in stiff southerly winds. Next spot north is host to the annual 'Night Surfing Festival' and International Surf Film Festival respectively.
Just to the north of that is the spot which hosts the annual WSL qualifying Series Anglet Surf Pro. A few more spots to the north is Cavaliers world famous for its tubular waves and major WSL Surfing Competitions in the 1990s and 2000s. Last spot to the north is La Barre, host venue of the first Surfing World Championships in 1968.
Fly direct to Biarritz Airport. GREEN – SURF SCHOOL AND SURFCAMP accommodation and surf school are only a short 6 km from Biarritz Airport. You can be in the water within minutes of landing, walk barefoot in the sand from your accommodation to the surf school, a distance of 300 meters.
In the immediate area of our Chambre d'Amour based accommodation and surf school, you will find a large selection of restaurants, and several surf shops.
Inexpensive public bus transport is available for as little as €2.00 euros per day for unlimited travel all around the Biarritz, Anglet, Bayonne townships and beyond. In summer months, free shuttle bus service is available to all Anglet surf spots. Free shuttle bus service is available in Biarritz and Bayonne throughout the  year.
Lessons and accommodation packages are available on request. Packages range from two-day weekends to week-long courses. Families of students are welcomed, and may avail of the discounted accommodation tariffs and restauration.
If tourism is your thing, a visit to Biarritz and Bayonne most definitely should not be missed, A Walking Tour guide in both towns is available. Further afield, trips to Lourdes, San Sebastian, and Bilbao/Guggenheim, Loyola, Pamplona, and Pays Basque may be made by arrangement.
Meanwhile further to the north, at the renowned Capbreton's La Piste, Hossegor-Seignosse's Les Estagnots and Le Penon GREEN – SURF SCHOOLS AND CAMPSprovides other on-the-beach-on-the ocean accommodation facilities and Surf School with qualified fully licensed instructors to help you hone your surfing skills.
Lessons and accommodation packages are available on request. Packages range from short 2 day weekends to week-long courses. Families of students are welcomed and may avail of the discounted accommodation tariffs and restauration.
Extended stays before or after your course may be booked at the GREEN – SURF SCHOOLS AND CAMPS special tariff. Separate accommodation and instruction courses are also available by special request. Our dedication to surfing and instruction is unparalleled. Service to surfers is our motto; we do everything to make your stay an event to remember.
During the 'winter season' (November to March) join our instructors on surf-trips to world renowned surfing destinations and surf spots and enjoy the company of experienced and motivated surfers.
Make your booking enquiry directly on our Reservation Enquiry Form.
A completed Reservation Form is essential for us to handle your enquiry.
Upon receipt of a completed form, expect a reply from us within 24 hours.