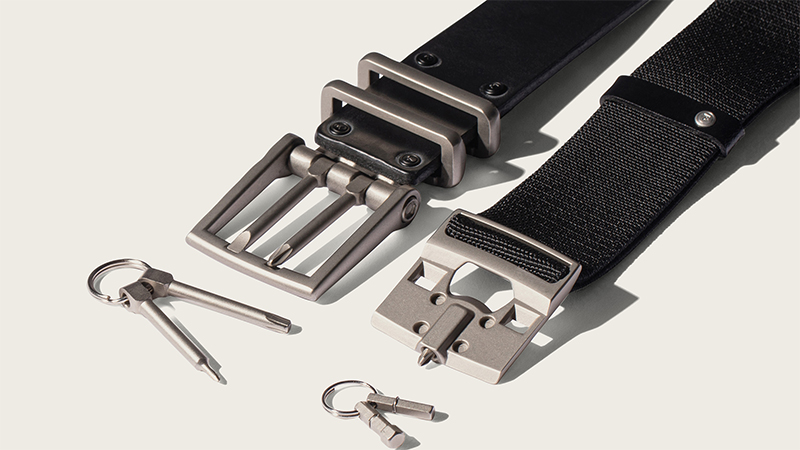 686 Founder Mike West Launches New Brand
Mike West's new venture Westwell, born as a by-product of the 686 brand, will be releasing purposeful and quality accessories in the form of belts and modular tools for both men and women. Operating under the Westlife distribution umbrella, the brand hopes to secure funding through their Kickstarter campaign.
PRESS RELEASE: Today 686 Founder, Michael Akira West, launched a new brand under his Westlife Distribution umbrella. Born as a by-product of the current 686 brands, Westwell will focus on creating purposeful accessories for men and women with the goal to penetrate far deeper into fashion, lifestyle and influencer spheres than any of the other Westlife brands.
Westwell will kick off as a digitally native brand, launching exclusively direct to consumer online – something far different than the wholesale-first brands Westlife distribution has traditionally held. "The Westwell customer is about immediate and direct communication. With Westwell we aim to drastically increase speed to market for new products while avoiding the politics of tradeshows and wholesale buying cycles," explained Mike. "We are focused on building a community with end customers based on what's happening in this very moment."
Westwell officially launched on Tuesday, October 01 at 08:00 am PDT via the Kickstarter crowdfunding community. "We've been doing good business for almost 30 years strong and I've continually worked off the mentality that just our history doesn't justify being around for the next 30," noted West. "You have to earn your position and I like how Kickstarter puts everyone on an equal playing field. Westwell is essentially a start-up, but we have the wisdom and experience to hopefully do it quicker and better than a typical start-up."
Westwell will launch with two models – The Voyager and The Clicker. The Voyager is comprised of a traditional leather strap and a steel buckle component that both connect and disconnect via an unconventional design – the Westwell "Magnetic Quick-Connect." The steel buckle hides four wrenches, a bottle opener and two tool prongs that can be customized depending on the wearer's needs, hobbies, and lifestyle. The Clicker is a durable stretch belt that utilizes the Magnetic Quick-Connect in a different manner to fasten and unfasten the belt around your waist quickly and securely. It also houses a bottle opener and a customizable tool, both hidden from sight when being worn. "The goal is to minimize the visualization of tools and maximize the practicality of its use," said West. "The best tool is the one you always have with you."
Aeronautic Designer and Industrial Engineer, Michi Bretz, echoed West's comments, "Creating a design that looks simple but has a lot of function is the hardest thing to do. It's easier to create something that looks busy and has a lot of functions." Bretz continued, "The traditional EDC person is really about showing the functions, and we are different in a way that we are trying to hide these functions and integrate these functions into a belt that you would have on your body anyway."
West is already thinking about the future of Westwell with a handful of new prototypes being perfected before they go to market. "New designs and expansions will come quicker than ever in the Westwell model," said Mike. "I want to live by our mantra of 'find your solution.' This means less is more and life can be improved through positive and creative problem-solving. We're committed to making purposeful quality accessories for the modern traveller – both men and women."