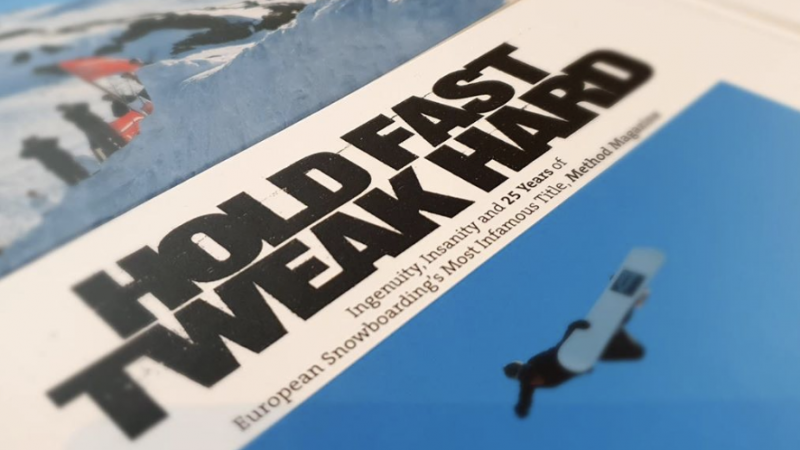 Method Mag 25 Year Party & Book Launch @ Shops 1st Try
Method Mag celebrates 25 years with a celebration and a the launch of their book, Hold Fast Tweak Hard. The book takes a look back at the magazine's 25 year history from early internet days publishing, through many media trials and tribulations to what's made the mag the best respected printed global snowboard mag today. The party takes place this weekend at Shops 1st Try on the Sunday evening in Jakober pub, Alpbachtal.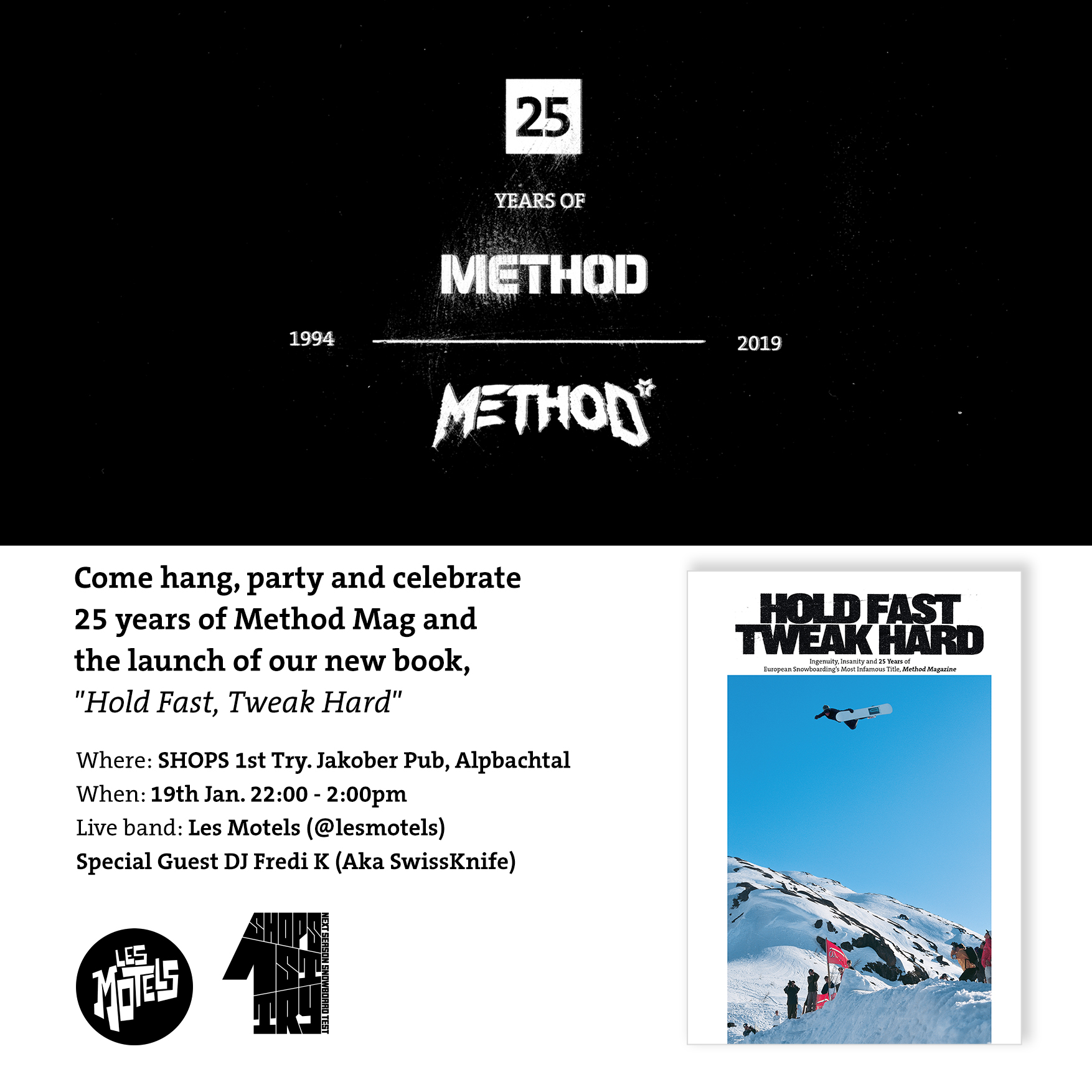 Press Release: Head on down to Jakober pub on January 19, 2020 at 10pm to hang and help celebrate Method Mag's 25 birthday. The night will feature live music from band, The Motels and DJ Fredi K will appear as special guest to continue the music till the early hours. As well as music, the evening will feature the launch of Method Mag's new book, 'Hold Fast, Tweak Hard' as well as perfect opportunities to catch up with buddies, socialise and get your groove on.