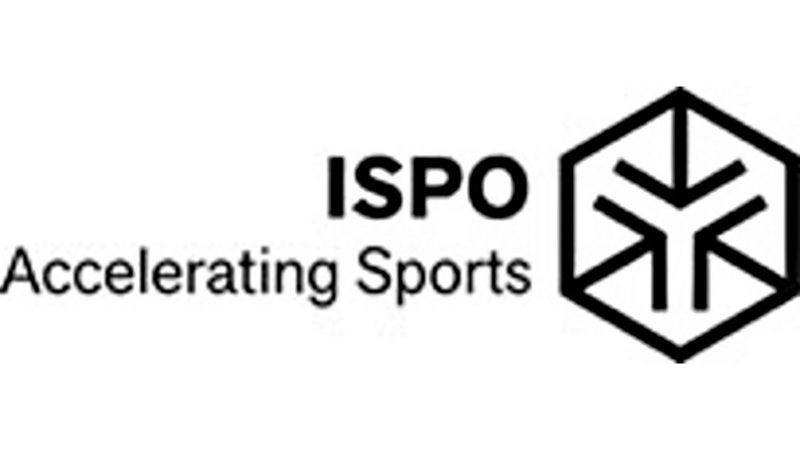 ISPO 2020 Announces GRV Showcase Brands
ISPO introduces the brands partaking in their GRV Showcase, all of whom aim to be as sustainable as possible. The brands use a combination of methods to reduce theirs' and their consumers carbon footprint and overall environmental impact. The GRV Showcase takes place in Hall A2 in the Sustainability Hub.
Press Release:
ISPO PARTNERS 2020
Are you as excited about innovations that restore and conserve the planets health as we are? Then dive into what these brands and suppliers are proposing to lighten your footprint and create less waste by using a more sustainable design and using natures intelligence and resources wisely. With pleasure we introduce to you the participating brands at our GRV Showcase at ISPO 2020 part of the Sustainability Hub in Hall A2. We thrive to inspire you.
GRV Transparency Tours 2020 Schedule
ISPO PARTNER 2020: DyeCoo, water and chemical free textile dyeing solutions
This is the second year we are running our showcase on bio-based materials and it is interesting to see more and more suppliers of very innovative technologies with sustainability at heart participating. CO2 dyeing is a dry process with short batch cycles, efficient dye use and no wastewater. While we are not really talking about bio-based materials in the usual sense of the word it still is a fitting match- for the lack of waste and chemicals usually associated with dyeing!
#innovation
Meet DyeCoo personally at the guided GRV Transparency Tour on January 26 at 11.00 am- Sustainability Hub, Hall A2.
Read on…
Bergans introduce a backpack made from wood with Spinnova – ISPO PARTNER 2020
The Finnish fibre producer and Norwegian outdoor brand announced last year to have entered a long-term product development collaboration, combining Finnish and Norwegian interests in sustainability, technology and outdoor life. The aim was to further develop a technology for cellulose-based textile fibres free of harmful chemicals. And the hope was nothing less than finding solutions to revolutionise the textile industry.
#biobased #innovation
Meet Bergans personally at the guided GRV Transparency Tour on January 28 at 11.00 am– Sustainability Hub, Hall A2.
Read on…
ISPO PARTNER 2020- Biodegradable Yarns by Südwolle Group
Südwolle Group, leading spinner of pure wool and wool blend worsted yarns, will be part of our showcase at ISPO 2020, to present some inspiring new products within its outdoor and functional yarns collection "Yarn in Motion". This season's focus for Yarn in Motion is on biodegradable products: Pure Merino is fully biodegradable when blended with other natural fibres such as hemp, Lenzing™ Lyocell (Tencel®), Lenzing™ Modal and silk. Merino yarns are gaining additional characteristics without compromising on biodegradability.
#biobased #biodegradable
Meet Südwolle Group personally at the GRV Guided Transparency Tour on January 27 at 11.00 am at the GRV Showcase/ Sustainability Hub- Hall A2.
Read on…
ISPO PARTNER 2020: American Wool on raising the level of awareness
American sheep do their part in taking care of the land by tackling noxious invading weeds, promoting healthy forests, fighting weed and insect pests in agronomic crops and last, but not least, even reducing the dangers of wildfires.
With wool being a completely natural product, it is both: Bio-based and biodegradable. It is part of the most important solutions tackling the challenges around renew-ability and waste.
#biobased #biodegradable
Meet American Wool personally at the GRV Transparency Tour on Monday, January 27 at 11.00 am– Sustainability Hub, Hall A2.
Read on…
Game changer FluidSolids makes plastic from waste – ISPO PARTNER 2020
FluidSolids technologies make it possible to utilise biological waste streams as a source to produce bio-composite materials for consumer goods. Brands can also change their conventional plastic parts to make them biodegradable. How exciting is that?!
By replacing traditional, petrol-based polymers with biodegradable FluidSolids composites for any plastic parts, your company's environmental impact is drastically reduced.
#biobased #biodegradable
Meet FluidSolids personally at the guided GRV Transparency Tour on Tuesday, January 28 at 11.00 am– Sustainability Hub, Hall A2.
Read on…
ISPO PARTNER 2020: HDWool® – Customised active insulation
When looking at bio-based materials, renewable animal products are one of the key resources. Wool is traditionally the most commonly used. HDWool® provides experience with ethically grown British wool and a transparent and traceable route to the source.
#biobased #biodegradable
Meet HDWool® personally at the guided GRV Transparency Tour on Tuesday, January 28 at 11.00 am.
Read on…
Stay tuned for more information on our exhibiting partners for ISPO 2020