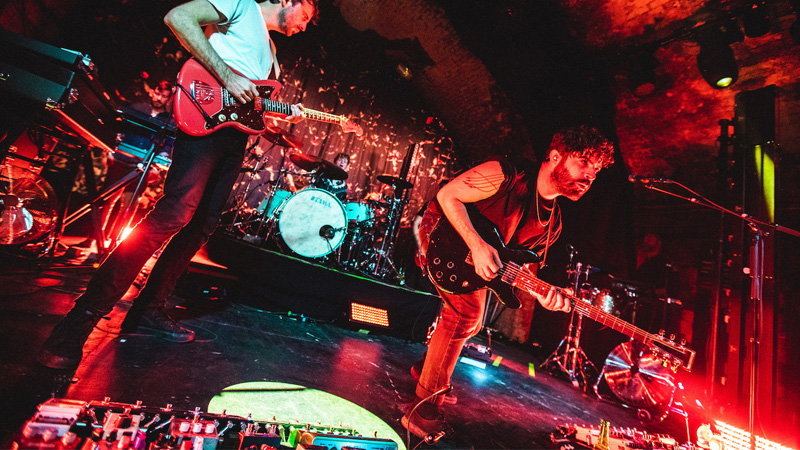 Worn Out Agency Founder Tony Arthy On Marketing Action Sports Brands Via Musicians
Worn Out agency markets and promotes streetwear brands through musicians in Europe. Company Founder Tony Arthy has grown the agency exponentially in its 12 year history, now making Worn Out the preeminent agency combining the marketing of action sports and music in Europe. We speak with Tony to find out more about the agency, the brands he works with and how he can help brands reach new, engaged audiences. 
Tell us about the background of your company.
I started Worn Out in 2008 to be an agency link between the music world and streetwear/action sports brands in terms of marketing and promotion.
Prior to this I worked at Circus Distribution managing European Marketing & Press for Insight, Vestal & Paul Frank and prior to that I'd been juggling life as a touring drummer while working on youth marketing campaigns for bands early on in their careers including Coldplay, The Prodigy, Oasis & Muse.
Which companies have you worked with over the years?
Vans, Stance, Saxx, Oneill, Santa Cruz, Insight, Afends, Addict, Dr Martens, Cheap Monday, Paul Frank, Atticus & Lowlife.
How has the current climate affected business and what opportunities do you see arising from this?
The biggest effect of COVID for us has been on events and brand gigs. Booking acts for public events has come to a standstill but now there's more scope to book talent for digital content – online performances, virtual gigs, and opportunities for brands to stream music content in general. In some cases we are booking the talent for brands to use in their digital content and in other cases we can use our in house creative team to create and deliver the content in full for use on their own and artists' channels.
Despite a lack of physical events artists are still very active on their social platforms, more so now than ever. Lockdown has allowed fans a closer insight into artists' lives and what brands they wear which has huge influence on fans and youth culture generally. Hypebeast recently surveyed 40,000 plus streetwear fans and found "musicians' influence is far greater than today's general lifestyle influencers, even if the lifestyle influencers on average highlight a greater following through social. Musicians drive authenticity, something this consumer audience greatly value."
When events do come back the landscape for real life experience and more sophisticated digital content created during lockdown will mean even more avenues for promoting brands through music. 
How have you been working in action sports?
We work anywhere where action sports brands cross over into music or want to be seen by a music loving audience.
We're in our 7th year working with Vans and for them, we seed product to over 100 acts a year – recently we've got products on to Octavian, Idles, Loyle Carner, Slaves, Biffy Clyro, Wolf Alice, Chvrches, La Roux, SCARLXRD, Royal Blood, The 1975, Annie oh, Yxng Bane, Higher Power & Bob Vylan. By knowing these artists and what they are into we can suggest new products that suit them, and therefore, we know that they will wear and be seen wearing the products.
We book artists for House of Vans London and its' European Pop-Ups (Berlin, Barcelona etc). Recent bookings include Foals, Kaytranada, Annie Mac, Turnstile & Mike Skinner. We also book artists for selected Vans Action Sports events including Vans Snow Days and Vans Duct Tape Festival which can feature 20 acts over a weekend.
We also compile playlists for Vans events, both internally and public facing, plus the House of Vans Apple Music Channel – this digitalisation of music content is something that's been on the rise for a while and is flourishing during lockdown.
What services do you offer to action sports companies?
Talent Booking & Management for Action Sports Events, Brand Events & Digital Platforms
Product Seeding in Music
Music Activations In-Store and at Festivals
Music Partnerships for Key Account Activations including major chains like Size? and Footlocker
Music Curation & Playlisting
Music related Content Production
What's your USP?
Worn Out is the only agency in Europe to concentrate solely on marketing brands through music and a huge audience of music fans.
We have an un-paralleled network of contacts in music across Europe including artists, managers, agents, media, labels & promoters.
We're also a small agency with over a decade of multi brand experience so we can easily slot into and compliment larger scale Brand Marketing strategies.