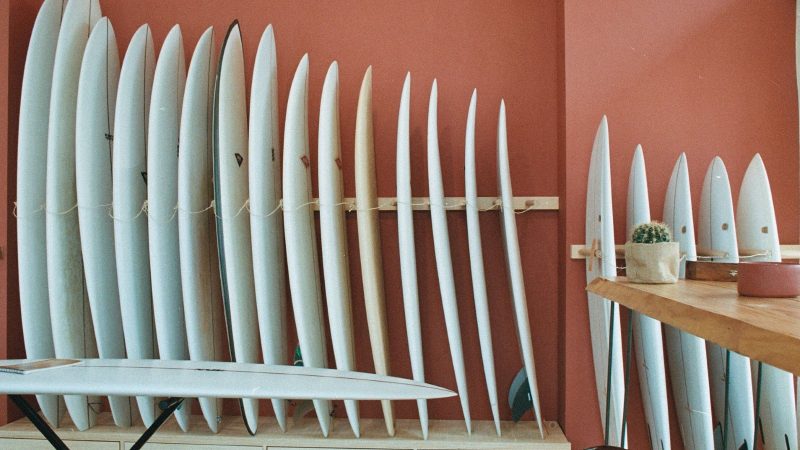 Colors Of Surfing Concept Store Opens In Biarritz
Bringing Californian vibes to Biarritz, Louisa and Antonin's new concept store Colors of Surfing allows you to browse and try out surfboards designed by local shapers, all whilst chilling out with a coffee.
COLORS OF SURFING
22 Avenue de Verdun
64200 Biarritz
France
Colors of Surfing, a unique spot with an inviting atmosphere, has opened its doors in the heart of downtown Biarritz.
This new surf concept showcases local shapers' talent and offers the opportunity to experiment with quality surfboards. Come and discover original shapes and test the ones that drive you crazy!
Delicious coffee, homemade pastries, a selection of ethical & local products and accessories, Colors is a living space where everything is brought together to feel good.
Created by two young enthusiasts, Louisa & Antonin, you will be seduced by this Californian-style haven of peace, dedicated to surfing & chill.
All photos are credited to @wittsarah.photos