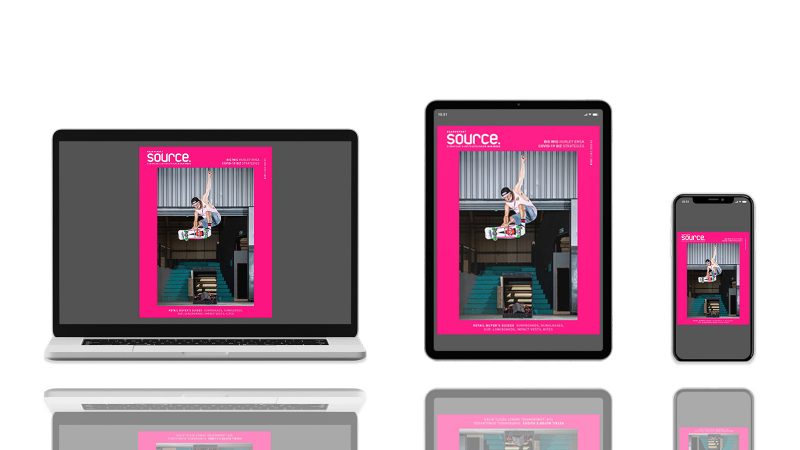 SOURCE Issue 101 OUT NOW!
#101 Editorial
COVID-19's effect on the boardsports industry has been seismic and combining its economic devastation with the rapid nature at which news unfolded, our work at SOURCE became pivotal. Working in boardsports media means 'real' journalism is a rarity, but a severe lack in communication running up and down the business ladder meant we had to step in and speak with retailers, brands and manufacturers to fill in the gaps. It's been the most challenging time in my nine years at the magazine, but it also delivered the most rewarding output. To continue delivering this high level of reporting, we need to increase our resources. We want to continue bringing you in-depth reports and analysis of trending topics and in order to do this we will be introducing an online paid subscription platform. Our daily news and brand features will remain free to consume, but our unique content (trend analysis, reports and key interviews), which ultimately help you do your job better, will be behind a paywall.
This issue contains our usual Retail Buyer's Guides to help retailers see what's trending in summer 2020 categories, but we also speak with retailers, distributors and brands from across the continent to present a detailed overview of how the pandemic has disrupted business and also do our best to seek out any potential opportunities.
For this issue we've made the decision to publish a digital-only version of the magazine because coronavirus has seen a downturn in business with brands reducing marketing spend until they have more clarity going forward. As things become clearer, we look forward to resuming our printed issue and returning to business as normal.
Our network at SOURCE Magazine is our most valuable asset and in response to the Black Lives Matter movement we've been speaking with people on both sides of the Atlantic; media, brands and retailers to explore ways that will allow us to affect real change. We don't want our commitment to diversity to be a flash in the pan and while our plan and learnings continue to evolve, we can promise our readership that in the future we will do better at showcasing our industry's people of colour, the brands they work for and the art they create. We'll also be encouraging brands and media to make the boardsports world a more welcoming and accepting community for people of colour. This doesn't mean just one campaign, or one front cover. This doesn't mean just using black models to represent a brand's new 'urban' collection. This means systemic change; change we've not even begun to scrape the surface of and change we cannot be afraid of. To believe boardsports are inclusive is untrue – the lack of people of colour in the line-up and on the mountain proves we must do more. Only by creating a more outwardly welcoming, inviting and diverse offering can we expect to see a more diverse future for boardsports. Please get in touch with me to help further the conversation.
Always Sideways, Always Learning
Harry Mitchell Thompson
Editor-in-Chief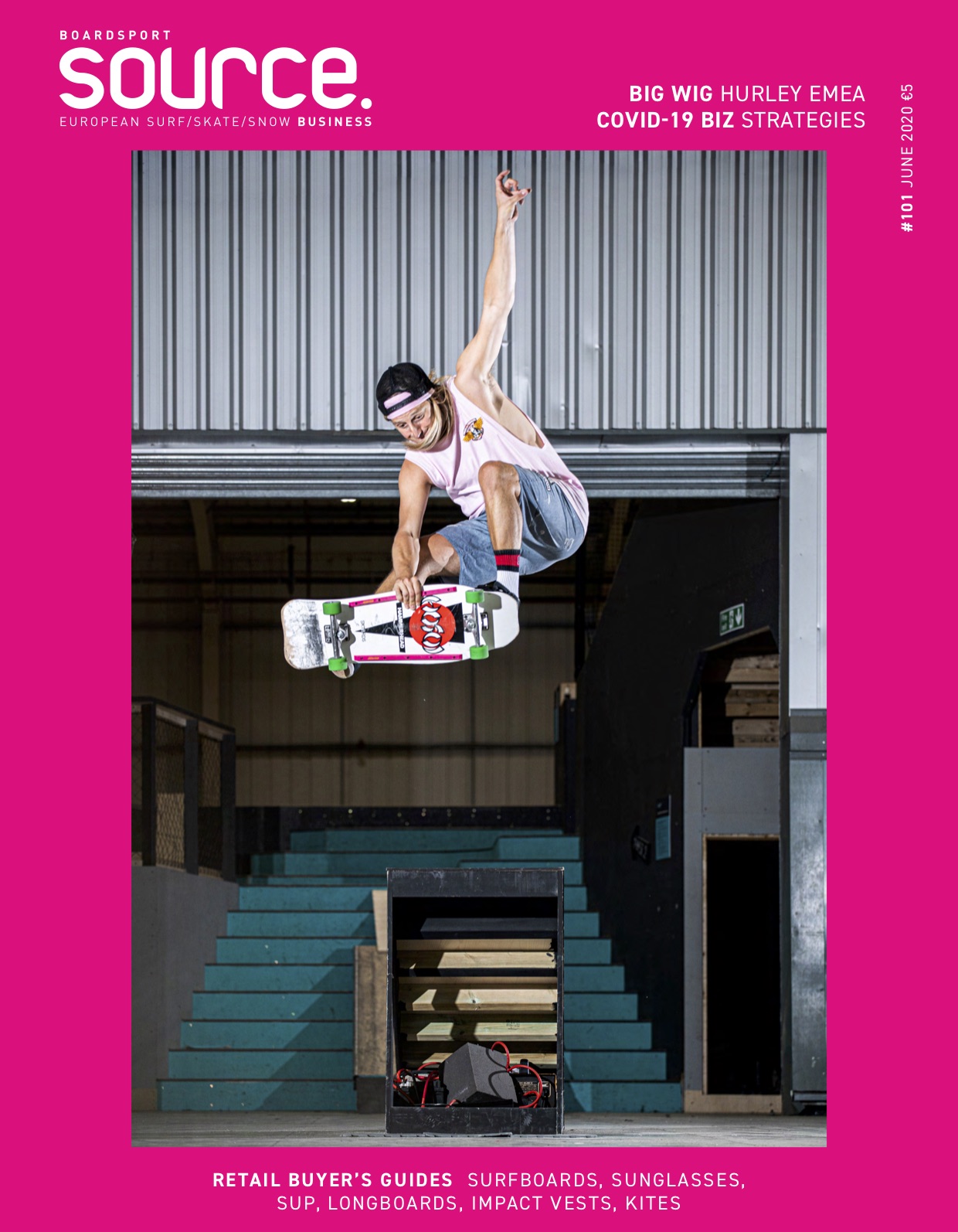 On the cover: Adidas UK skate/snow Key Account Manager, Chris Chatt at Graystone Action Sports, Manchester. Photo by James North.
FRENCH
GERMAN