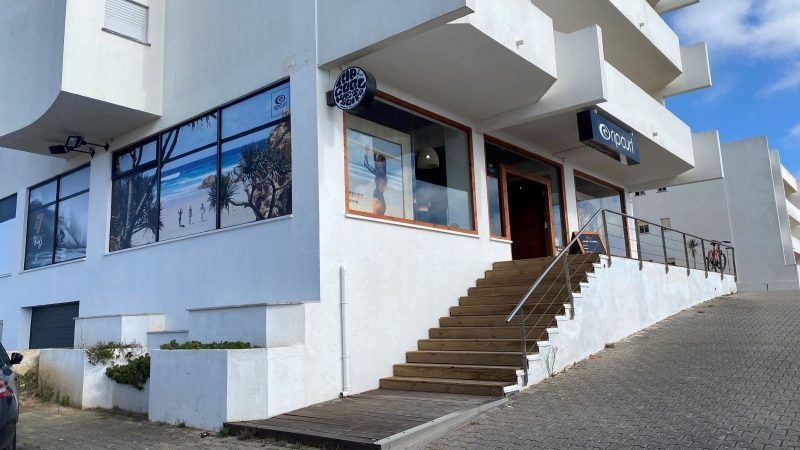 Rip Curl Debuts Girls Store In Baleal Bay, Portugal
Riding on the decade-long-wave that is the rise in female surfers, Rip Curl has opened up a girls store in Baleal Bay, Portugal. It will be the 4th of its kind in Europe that only stocks women's apparel and technical surf gear.
Rip Curl Europe announces the opening of a new store in Baleal (Portugal), a Rip Curl Store 100% dedicated to women!
The boom in female surfing over the last few decades has led to new expectations and requirements from female consumers, of whom Rip Curl aims to please in order to guide them in their "search" – meaning, their search for the perfect wave!
In October 2016, Rip Curl inaugurated its largest European point of sale in Peniche, Portugal. This Rip Curl Store located near Supertubos, one of the world's most magnificent waves, combines all of the famous Australian brand's technical offerings and its surfwear.
Riding on the success of the opening of this 300 m² store, and faced with a growing demand from female surfers in general, the industry's most authentic brand has inaugurated a "Rip Curl Girl Store" last July with a full range of innovative products that are as technical as they are fashionable.
This new point of sale, sitting on the Baleal Bay, very famous for its surf school offering and only a couple of miles away from Peniche, has a surface area of 135 m² and brings together all of the Rip Curl product families with a specific hardware section which showcases Rip Curl's latest wetsuits and a large range of surfboards and accessories.
There is also a large display unit featuring an extremely wide range of swimsuits, including the 'My Bikini' and 'Mirage' collections. There is something for everyone, from mix-and-match to one-pieces, solid-coloured or with a variety of patterns, made from the finest materials available on the market.
This new flagship dedicated to women, reinforce Rip Curl's aims to be as close as possible to women surfers. This the fourth, 100% dedicated women store in Europe. And Rip Curl will continue supporting the never-ending enthusiasm women have for surfing in all regions in the future.
About Rip Curl:
Rip Curl is considered the "Ultimate Surfing Company"; its aim is to create the most innovative products possible to enable surfers to live their "Search" in the best conditions possible. Born in the cold waters of Bells Beach in Australia, Rip Curl is now recognised and respected all over the world. The Search represents the brand's philosophy and drives its progress and vision. When surfers set out on the search for new waves or virgin snow, Rip Curl sees to giving them the best equipment required.
Rip Curl Girl Store
Edificio Rip Curl
Avenida da Praia
2520 – 559 Peniche