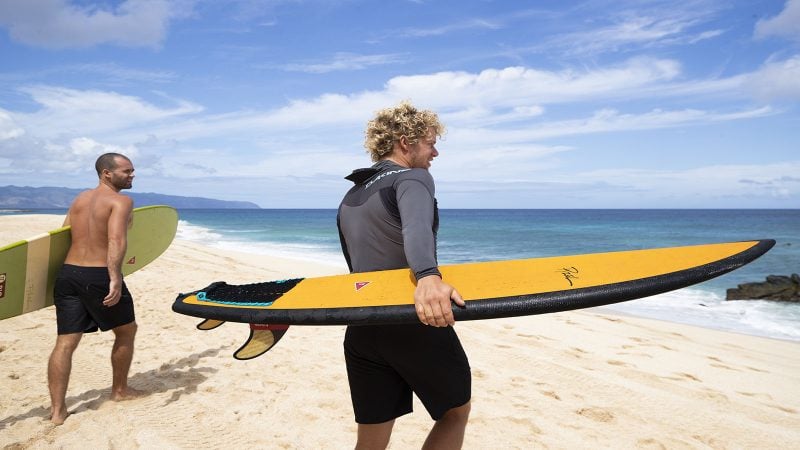 Pyzel Surfboards Announce Formation Of The Sugar Mill Europe
Following the news last week that Pyzel Surfboards had partnered with Sample N' Co, Pyzel is furthering its' European growth through the formation of The Sugar Mill– a European sales, production, and marketing team.
Pyzel Surfboards announces formation of The Sugar Mill Europe to support EMEA market.
After several successful years of growth in international markets as well as in the US, Pyzel Surfboards is pleased to announce the formation of The Sugar Mill Europe, a dedicated sales, production, and marketing group focused on servicing the European market. The Sugar Mill will be the European headquarters of Pyzel Surfboards as well as JJF by Pyzel Funformance™, the new high performance softboard brand co-owned by Pyzel Surfboards and John John Florence.
"Quality is the most important aspect of our business, from boards to the service that our shops and surfers buying our boards are receiving, so we are so stoked to expand the Pyzel family and add to our already strong team in Europe" states Dan McNamara, CEO of Pyzel Surfboards, "we want to be more than an American brand doing business in Europe, we want to build a business that can support the local market and surfers, and this is our first step towards doing that."
With its mission focused in providing shops and customers the highest levels of service and support, The Sugar Mill has brought on industry veterans Guillaume Marage and Nigel Gibb of Sample N' Co to oversee sales and marketing for Pyzel Surfboards and JJF by Pyzel in Europe. Reps for both the Pyzel and JJF by Pyzel brands will be located in all key regions of Europe, and board production will continue to be handled by 15+ year Pyzel partner Polen in Portugal and by Ocean Magic in the United Kingdom. The Sugar Mill will provide customer service and order fulfilment throughout Europe and has also launched a dedicated Pyzel Europe website where customers can see all up to date information on models, sizes and technology, get their recommended volumes and also order custom boards and track their progress in real time as they are made.
"I started shaping boards for Europe in Portugal over 15 years ago and have travelled there over 25 times since then. On my very first trip I fell in love with the amazing waves and European surf culture,", says Pyzel Surfboards founder and award winning shaper Jon Pyzel, "so it makes me really stoked to take this next step, working to become a bigger part of that culture by strengthening our connection with the retailers and surfers all throughout Europe."
Sales and Marketing Inquiries:
France Sales: Guillaume Marage [email protected]
Portugal Sales: Alvaro Costa [email protected]
International Sales: Nigel Gibb [email protected]
Marketing and PR Inquiries: Remi Chaussemiche [email protected]
Pyzel Surfboards, founded by award winning shaper Jon Pyzel, is dedicated to building surfboards at the pinnacle of performance design. With factories across the globe and retail locations located in Waialua, Hawaii as well as San Clemente and Oceanside, California, Pyzel is dedicated to advancing performance surfboard design and construction.
europe.pyzelsurfboards.com
JJF by Pyzel Funformance™ is a collaborative softboard project between 2x World Champion John John Florence and award-winning shaper Jon Pyzel. Based on the North Shore, JJF by Pyzel offers high quality Funformance™ surfboards designed to progress your surfing by using tested and refined shapes and constructions in durable ecologically produced softboards.
jjfbypyzel.com