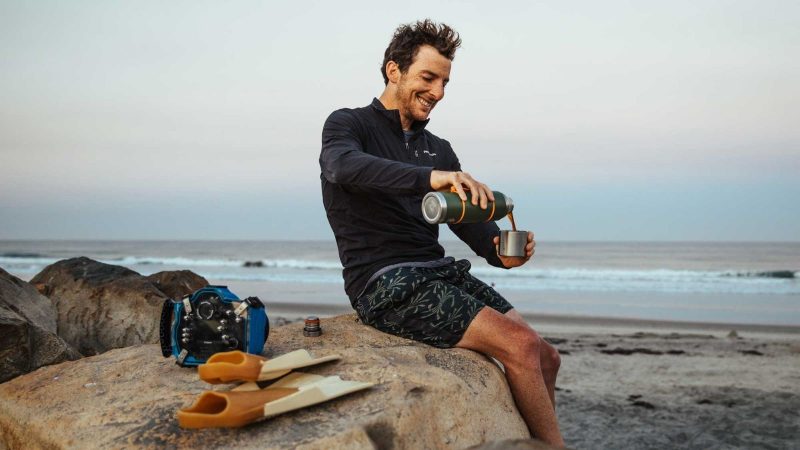 Mizu Welcomes Todd Glaser To Ambassador Team
Surf photo extraordinaire and wizard of the underwater shot, photographer Todd Glaser is joining the ambassador team at Mizu. Head over to Mizu's Insta on September 18 at 9am PST for a live Q&A with Todd for the official partnership launch.
Press Release:
Mizu signs renowned surf photographer Todd Glaser to its Ambassador Team
Mizu— producer of reusable, stainless steel products for an adventure-rich lifestyle — is excited to welcome surf photographer, waterman, and environmental activist Todd Glaser to the team.
As one of the world's most prolific and well-known surf photographers, Todd was a SURFER Staff Photographer for over a decade, earning more than a dozen covers during his time at the magazine. He has travelled the world with multiple-time world champion surfers capturing iconic images and is equally talented shooting lifestyle and portrait photography.
"We are all excited here at Mizu to welcome Todd to the team," says Tim Pogue, Mizu CEO. "I've personally admired his photography for years and love the way he captures some of the most awe-inspiring moments in the water. I've also been aware of Todd's passion for protecting the places we play — especially our oceans — so he's totally aligned with our mission and goals at Mizu."
Mizu is kicking off its partnership with Todd with an Instagram Live Q&A hosted by Mizu Co-Founder Jussi Oksanen on Friday September 18 at 9am PST.
"I'm so stoked to partner with a brand like Mizu that embodies the ethos of living a life of adventure, minimal environmental impact, and maximum fun!" explains Todd. "They genuinely want to inspire positive change."
You can find out more about Todd Glaser in Mizu's latest blog post here.
About Mizu: Founded in 2008 by pro-snowboarder Jussi Oksanen as a move to cut back on the single-use plastic water bottles he witnessed on his travels, Mizu has grown to encompass a global community of like-minded people who seek out adventure, a cleaner environment, and a healthy lifestyle. Today, Mizu is known for a wide range of premium reusable products that last a lifetime and help outdoor athletes and adventurers choose reusable over single use all day, every day. Mizu is a member of 1% for the Planet, directing donations to nonprofits that protect the places where we play.
About Todd Glaser: Todd Glaser is a San Diego-born photographer, surfer, and waterman. A SURFER Staff Photographer for over a decade, Glaser is prolific for his young age, earning more than a dozen covers during his tenure at the magazine. Equally talented shooting land, water, and lifestyle photography, his work has also appeared in The New York Times, Outside, Men's Health, GQ and the Smithsonian's National Portrait Gallery, in Washington DC. When he isn't globetrotting chasing swells, treading water shooting in the tropics, or capturing images of the first wave ever ridden at Kelly Slater's Surf Ranch, Glaser can be found riding waves around his home, riding his bike, and enjoying the company of his wife, Jenna.
For more information, visit https://mizulife.com/, find us on social @mizulife, or contact [email protected] for purchase inquiries.