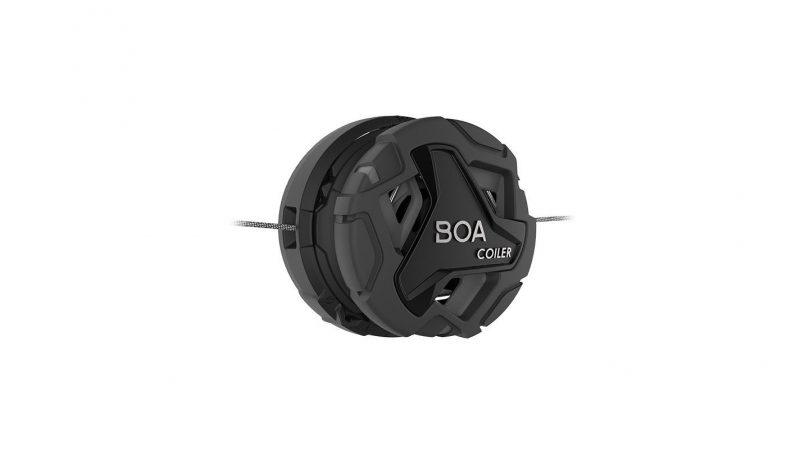 BOA Technology Acquired For $454M
Compass Diversified (CODI) has brought the market leading performance brand BOA Technology in a $454 million deal. The current leadership team will remain in place in their current HQ after the acquisition is complete.
Press Release:
Compass Diversified to Acquire Performance Fit Innovator BOA Technology
Further Expands CODI's Best-In-Class Portfolio of Niche Market Leading Brands CODI's Resources and Deep Consumer Sector Expertise to Support Industry Pioneer's Continued Product Innovation and Global Growth
Compass Diversified (NYSE: CODI), an owner of leading middle market businesses, today announced that it has entered into a definitive agreement to acquire BOA Technology Inc. ("BOA"), creators of the award-winning BOA® Fit System, delivering superior fit and performance in the Outdoor, Athletic, Workwear and Medical Bracing markets worldwide, for a purchase price of $454 million (excluding working capital and certain other adjustments upon closing).
BOA was founded in 2001 with a revolutionary performance fit system that transformed how snowboarders "dialed in" their boots and offered a superior alternative to the traditional lace system. Nearly two decades later, the BOA Fit System has become the leading performance fit solution integrated into market-leading premium brand partner products across an array of segments, including snowboarding, cycling, golf, trail, hiking, mountaineering, running, court sports, workwear and medical.
Designed to address the deficiencies found in traditional closures, the BOA rotational dial-based fit system is superior to traditional laces, buckles or straps, delivering a fast, effortless, precision fit that improves performance for elite athletes and enthusiasts. With more than 400 highly collaborative global brand partners integrating BOA Fit Systems in performance footwear, headwear and medical bracing products, and a large and diverse intellectual property portfolio with nearly 160 patents issued globally, BOA has established itself as a clear market leader.
"BOA's disruptive, innovative and high quality products are utilized by millions of consumers around the world, and we are pleased to partner with a true industry pioneer as the company builds upon its mission to advance human performance," said Elias Sabo, CEO of Compass Diversified. "BOA has a proven, relentless focus on excellence, a unique culture and a passion for innovation, making the company an ideal addition to our diverse holdings. Leveraging CODI's permanent capital base, we are continuing to strategically enhance our portfolio with rapidly growing companies like BOA in the branded consumer space. With significant potential for future growth across its major product categories, an in-depth understanding of consumer needs and preferences and efficient product development processes, we believe BOA is uniquely positioned to capitalize on the many opportunities ahead and increase market share across key industries."
"Born out of a simple, yet innovative idea to dramatically improve the fit and performance of snowboard lacing systems, BOA has continued to push the boundaries of what is possible, developing new ways to improve performance across a range of products with the BOA Fit System," said Shawn Neville, CEO of BOA. "This announcement is a testament to the incredible dedication of our global team and our great brand partners around the world, and we look forward to working closely with the talented team at CODI to build on our momentum. With significant operational experience, global resources and a proven track record of collaborating with and building leading branded consumer companies over the long term, CODI is the right partner for BOA as we enter this exciting next chapter in our growth story."
Headquartered in Denver, with operations in Austria, China, Japan and South Korea, BOA has built a talented team of more than 230 employees globally, as well as a strong infrastructure and systems to support future growth. BOA's new, state-of-the-art Performance Fit Lab in Denver is pioneering new ways to enhance performance through independent scientific studies, hands-on research and biomechanical testing to quantitatively define and measure the impact of the BOA Fit System on athletic performance.
Following the close of the transaction, BOA will continue to be led by Mr. Neville and its current leadership team. BOA will maintain its headquarters in Denver, Colorado.
The acquisition is expected to close within the next 45 days, subject to customary closing conditions. Harris Williams & Co. served as exclusive financial advisor to BOA.
Additional information on the acquisition will be available in CODI's current report on Form 8-K that will be filed with the Securities and Exchange Commission ("SEC").