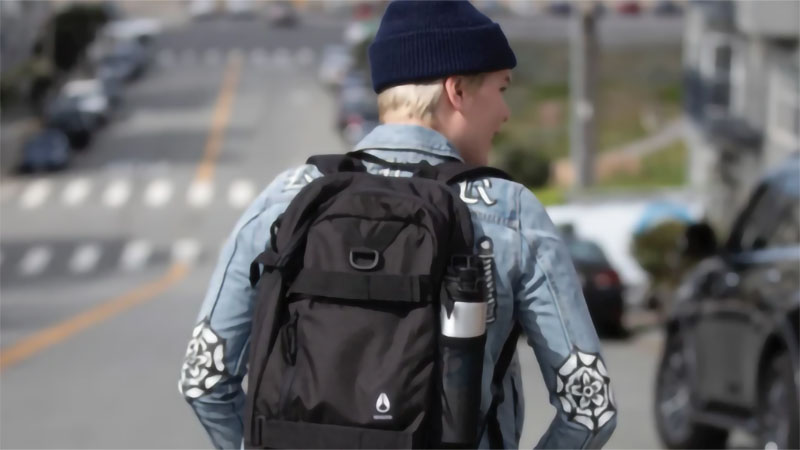 Unify Brand Partnerships Appointed UK Wholesale Distributors Of Nixon
Unify Brand Partnerships, based in South Wales, has been appointed as UK wholesale distributors for Nixon, the youth lifestyle watch and accessory brand.
Press Release:
Nixon Chooses Unify Brand Partnerships For Wholesale Distribution Throughout The UK
Nixon, the premium lifestyle watch and accessory brand for independents, creatives, and free-thinkers the world over, is excited to announce increased support for retailers throughout the United Kingdom through a new relationship with Unify Brand Partnerships. Unify Brand Partnerships will distribute Nixon's full range of watches, bags, and other innovative accessories, throughout the UK effective immediately. Based in South Wales, Unify Brand Partnerships is well-known for its dedication to customer service and championing a diverse portfolio of trailblazing global brands. One of the recognized leaders in active, outdoor, and related lifestyle fashion distribution agencies, this new relationship with Unify Brand Partnerships will help continue Nixon's progressive alignment with the wholesale channel and its ability to respond to the rapidly changing retail experience throughout the United Kingdom.
As part of this new relationship, Unify Brand Partnerships will assist in the promotion and distribution of Nixon's newly launched line of backpacks, convertible duffels, totes, and other carry products, all made using the innovative REPREVE® Our Ocean™ performance fibers. The REPREVE Our Ocean fiber is created from ocean-bound
plastic bottles, and each bag in the newly introduced Nixon collection takes up to 20 bottles out of circulation, giving them new life in a bag collection designed to last.
"The Unify Brand Partnerships team has a great reputation, and partnering with them will enhance our ability to predict and react to the rapidly changing retail environment throughout the UK. Unify Brand Partnerships has curated a strong selection of brand partners, which will further enhance Nixon's reputation in this important region," commented Nancy Dynan, president of Nixon.
"Nixon is a natural fit to our current portfolio, and we're incredibly excited to partner with such an iconic brand whose culture of promoting sustainability, empowering creativity and people are core values we believe in", says Damian Cooper, managing director of Unify Brand Partnerships. "We can't wait to build on Nixon's strong heritage and drive the brand forward to its best potential."