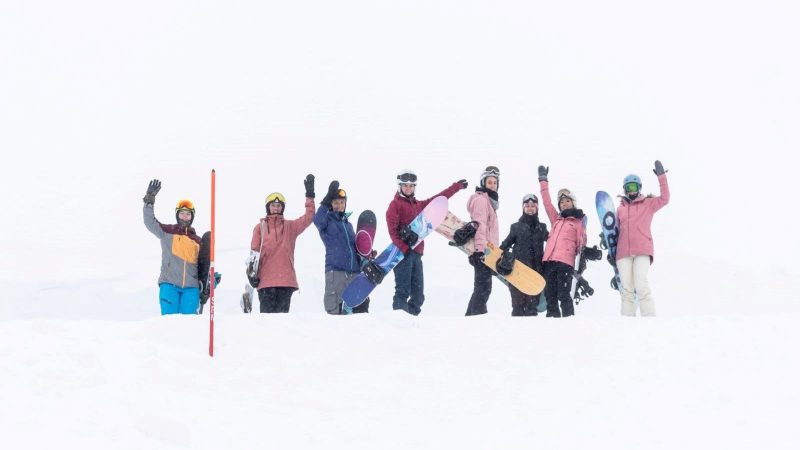 New Camps & Adventures For elooa 20/21 Season
elooa have posted the dates and opened the online booking for the 2020/21 snowboard and splitboard camps & adventures. The Season Opening Camp, presented by Nitro, will kick the season off over October 23 – 25.
Press Release:
elooa 2020/2021 – New CAMPS & ADVENTURES for the 10th elooa winter season now online!
The time has come: for our 10th elooa winter season we have considered numerous highlights and refined our legendary CAMPS & ADVENTURES even further. Due to the current situation, we are prepared for the challenges of traveling and have carefully selected our new program for you. As a certified tour operator, we have been specializing in small groups and selected destinations for almost 10 years already to create unique experiences. With our hygiene concept, great flexibility and special COVID-19 booking modalities, we guarantee that you will continue to enjoy safe traveling and unforgettable moments:
As every year we will start with our SEASON OPENING CAMP at Kaunertal and a visit of the Nitro Snowboards global teamriders. We have also our CARVING CAMP with NITRO SNOWBOARDS founder Tommy Delago, the STEP BY STEP CAMP in Oberstdorf and our HOME SWEET HOME CAMP with private park right next to the hut and the BLUE TOMATO Pro Team in the line up. All splitboarders have the opportunity to become a safe splitboarder in just one season at our SPLITBOARD CAMPS presented by K2 from Allgäu to South Tyrol. For all GIRLS we have two special camps and for the upcoming snowboarding KIDS we have expanded our program and there will be two special KIDS SNOWBOARD CAMPS during the holidays. For our ADVENTURES there is a new highlight with Finland and Eero Ettala and also with the Balkans and Kosovo new destinations in addition to the classics like Japan, Canada, Georgia and Iceland.
elooa SNOWBOARD CAMPS presented by NITRO SNOWBOARDS offer a unique chance to spend a weekend in the mountains with world class snowboard pros like Eero Ettala, Markus Keller, Dominik Wagner or Marcus Kleveland. Whether freestyle beginners or experts, all motivated shred heads will receive valuable advice from them and the elooa crew to hone their skills and progress to new levels. Next to tons of fun, new friends, a great experience and better skills are guaranteed!
Everyone keen on splitboarding can choose between five elooa SPLITBOARD CAMPS presented by K2 SNOWBOARDING to score fresh powder and enjoy special moments on the mountains. Our splitboard camps are suitable for all levels as well, from beginners to experts. Seasoned certified mountain guides are supervising the participants at all times and give basic instructions on avalanche safety to ensure the campers don't only learn how to handle and ride a splitboard, but are also safe in doing so. New for this season will be a SPLITBOARD ENJOYER CAMP for 3 days in the unique VOLCOM "STONEY MOUNTAIN" HOUSE at Arlberg!
For all GIRLS, we have again a very special line up! We start into the winter with our BALANCE CAMP before we offer a FREERIDE CAMP. Our GIRLS CAMPS offer the unique opportunity to spend an unforgettable time on board together with other girls. All camps and adventures are specifically tailored to the needs of female shredders, including all ingredients the other camps have plus yoga sessions and much more.
elooa ADVENTURES lets unforgettable snowboard and splitboard experiences come true on various trips to Japan, Canada, Svanetia, Norway, Iceland, Kosovo and Finnland. New on the schedule is a SPLITBOARD ADVENTURE to the powder destinations Kosovo and Kyrgyzstan as well as SNOWBOARD ADVENTURES to Finland with Pro legend Eero Ettala and to the Balkan region! With years of experience on trips to the best snowboard spots on earth we're not only offering
individually tailored journeys including seasoned pro guiding and individual supervision, but also guarantee an exceptional, authentic trip.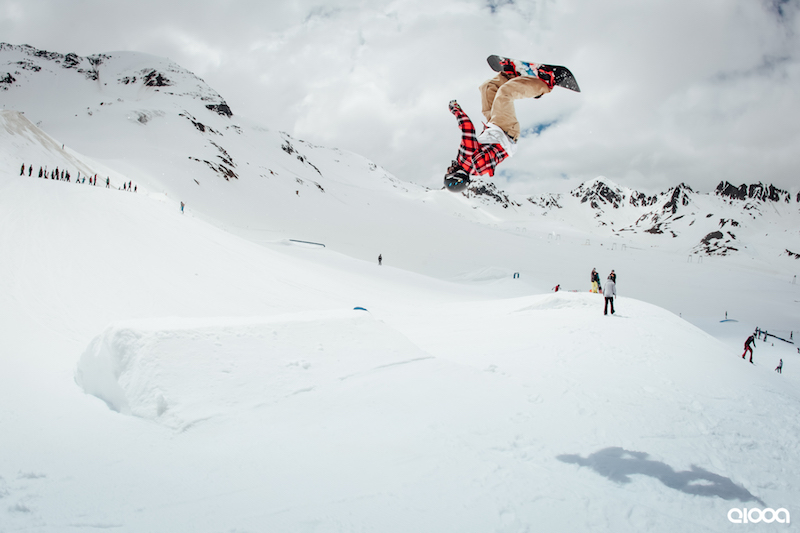 With elooa INDIVIDUAL you can also built any elooa CAMP or ADVENTURE according to your personal needs. Private travel date and still benefit from all elooa services and advantages. We offer this for every group size! No matter whether for friends, family, clubs, bachelor parties or even alone. Simply contact us and we will discuss your individual travel experience. Thanks to years of experience in the best spots around the globe, we are your full-service travel expert!
Everyone who wants to experience something outstanding besides school, university or work and who wants to travel safely especially in these difficult times, is at the right place with elooa! So that you can now plan your next winter with elooa and book a camp or adventure, we offer you a cancellation free of charge until 31.10.2020! On all camps & adventures you get a discount of up to € 100 if you book by 31.08.2020 and in addition there are free limited edition goodies for the first early bookers to match the 10-year elooa anniversary season!
For further information and booking head now to www.elooa.com
Here you'll find all elooa CAMPS & ADVENTURES for the 2020/2021 winter season:
elooa SNOWBOARD CAMPS presented by NITRO SNOWBOARDS
NITRO X elooa SEASON OPENING CAMP – Nitro Team – Kaunertal – 23.10.-25.10.2020
NITRO X elooa CARVING CAMP – Tommy Delago – Stubaital – 27.11.-29.11.2020
VOLCOM X elooa GIRLS BALANCE CAMP – Volcom Girls – Stubaital – 04.12.-06.12.2020
BLUE TOMATO X elooa GIRLS FREERIDE CAMP – Silvretta Montafon – 22.01.-24.01.2021
NITRO X elooa STEP BY STEP CAMP – Nitro Team – Oberstdorf – 12.02.-16.02.2021
BLUE TOMATO X elooa HOME SWEET HOME CAMP – Blue Tomato Team – Riedbergpass – 19.03.-21.03.2021

elooa SPLITBOARD CAMPS presented by K2 SNOWBOARDING
K2 X elooa SPLITBOARD OPENING CAMP – Kaunertal – 04.12.-06.12.2020
VOLCOM X elooa SPLITBOARD ENJOYER CAMP – Arlberg – 15.01.-17.01.2021
K2 X elooa SPLITBOARD BASICS CAMP – Allgäu – 05.02.-07.02.2021
K2 X elooa SPLITBOARD BASE CAMP – Maseben – 26.02.-28.02.2021
K2 X elooa SPLITBOARD EXPLORER CAMP – Kleinwalsertal – 26.03.-28.03.2021
elooa SNOWBOARD ADVENTURES
OAKLEY X elooa FINLAND SNOWBOARD ADVENTURE – Eero Ettala – Ruka – 01.11.-07.11.2020
NITRO X elooa CANADA POWDER ADVENTURE – B.C.  12.12.-20.12.2020
K2 X elooa JAPAN POWDER ADVENTURE – Hokkaido – 23.01.-05.02.2021
NITRO X elooa BALKAN POWDER ADVENTURE – Sar Planina– 29.01.-05.02.2021
BLUE TOMATO X elooa JAPAN POWDER ADVENTURE – Hokkaido – 04.02.-14.02.2021
K2 X elooa SVANETIA BACKCOUNTRY ADVENTURE – Mestia – 13.02.-20.02.2021
NITRO X elooa SLOVENIA BACKCOUNTRY ADVENTURE – Vogel – 27.02.-06.03.2021
VOLCOM X elooa CANADA ROADTRIP ADVENTURE – Alberta & B.C. – 13.03.-20.03.2021
elooa SPLITBOARD ADVENTURES
K2 X elooa KOSOVO SPLITBOARD ADVENTURE – Sar Planina– 29.01.-05.02.2021
K2 X elooa JAPAN SPLITBOARD ADVENTURE – Hokkaido – 31.01.-12.02.2021
K2 X elooa SVANETIA SPLITBOARD ADVENTURE – Mestia – 13.02.-20.02.2021
K2 X elooa KYRGYZSTAN SPLITBOARD ADVENTURE – Kabelvag – 05.03.-14.03.2021
K2 X elooa LOFOTEN SPLITBOARD ADVENTURE – Kabelvag – 05.04.-11.04.2021
K2 X elooa ICELAND SPLITBOARD ADVENTURE – Tröllaskagi – 18.04.-25.04.2021
elooa KIDS SNOWBOARDING presented by BLUE TOMATO
BLUE TOMATO X elooa KIDS SNOWBOARD OPENING – Thaler Höhe – 03.01.2021
NITRO X elooa KIDS SNOWBOARD CAMP 1 – Thaler Höhe – 07.01.-08.01.2021
VOLCOM X elooa KIDS SNOWBOARD SESSIONS – Thaler Höhe – wöchentlich ab 13.01.2021
NITRO X elooa KIDS SNOWBOARD CAMP 2 – Thaler Höhe – 17.02.-19.02.2021