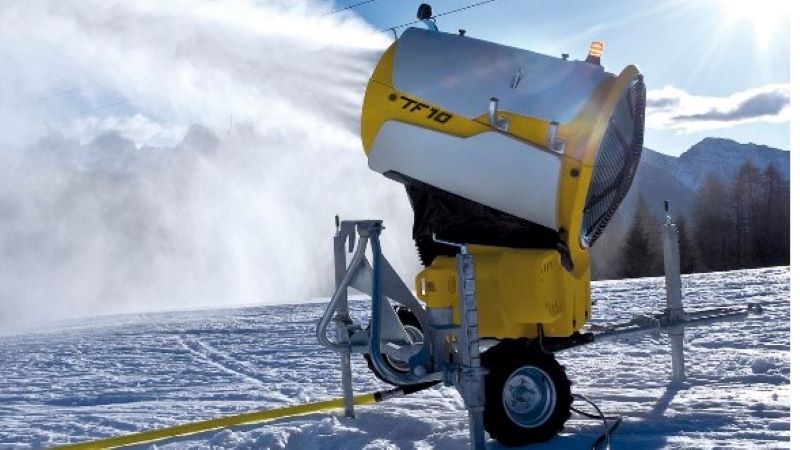 The Lecht Are Crowdfunding For A White Christmas
With Scottish snowfall being a bit hit-and-miss, The Lecht Ski Company wants to ensure that, this winter, snowfall at The Lecht is more 'hit'. To do so, they've set up crowdfunding campaign to help raise money for 4 snow cannons of the latest tech and a specialised snow groomer.
Press Release:
Will there be snow this winter? The Lecht says yes – we make it snow!
Where will you be able to ski this winter? Will you be able to travel abroad? Will there be snow in Scotland? The Lecht Ski Company is taking action to make sure their customers will enjoy snowsports this winter.
Managing Director of The Lecht, Pieter du Pon explained: "There have always been variations in snow fall in Scotland. At The Lecht, we want to be able to offer consistent, reliable snow conditions."
"We are therefore committing to installing four of the latest technology snow cannons and a specialised snow groomer and we are delighted that Highlands and Islands Enterprise is to support this major investment in Scottish snowsports."
The £400,000 project is planned to be completed before Christmas 2020. A key feature of these state-of-the-art snow cannons is that they can make snow at just below -1℃ compared to the Lecht's existing 20-year-old cannons which need -4℃. While only 4 nights in February 2020 were -4°C, no fewer than 22 nights in the same month were -1°C.
The Lecht's Snow Factory already guarantees snow on the nursery slopes and these new cannons will allow more of the main runs to be opened, meaning that more people, regardless of age and ability, will be able to enjoy fun, outdoor snowsports.
Pieter continued: "The Lecht is a resort created by skiing families for families to have fun in the snow without breaking the bank. So we aim to keep our prices as low as possible. The Covid pandemic means that travelling abroad this winter may be difficult, or impossible without lengthy quarantine, and we therefore want to offer families a safe, fun winter experience in Scotland."
To do this, The Lecht is today, 30th October, launching a crowd funding campaign to raise the final £80,000 required. Given the difficulties the current financial situation has caused for many people, various rewards are offered to both individuals and businesses in return for their donations. Any excess raised will be used for further plant and equipment for snow making.
Angie Smith, senior business development account manager with HIE in Moray, said:
"The Lecht is a key part of Moray's winter tourism offering. This project will enable the business to tap into the winter staycation market and support valuable employment in a rural area where they have greater proportional impact. It will also bring benefits to the local economy through more and longer visits and increased visitor spend.
"We are very pleased to be able to offer support and wish all Scotland's ski centres a successful winter season."