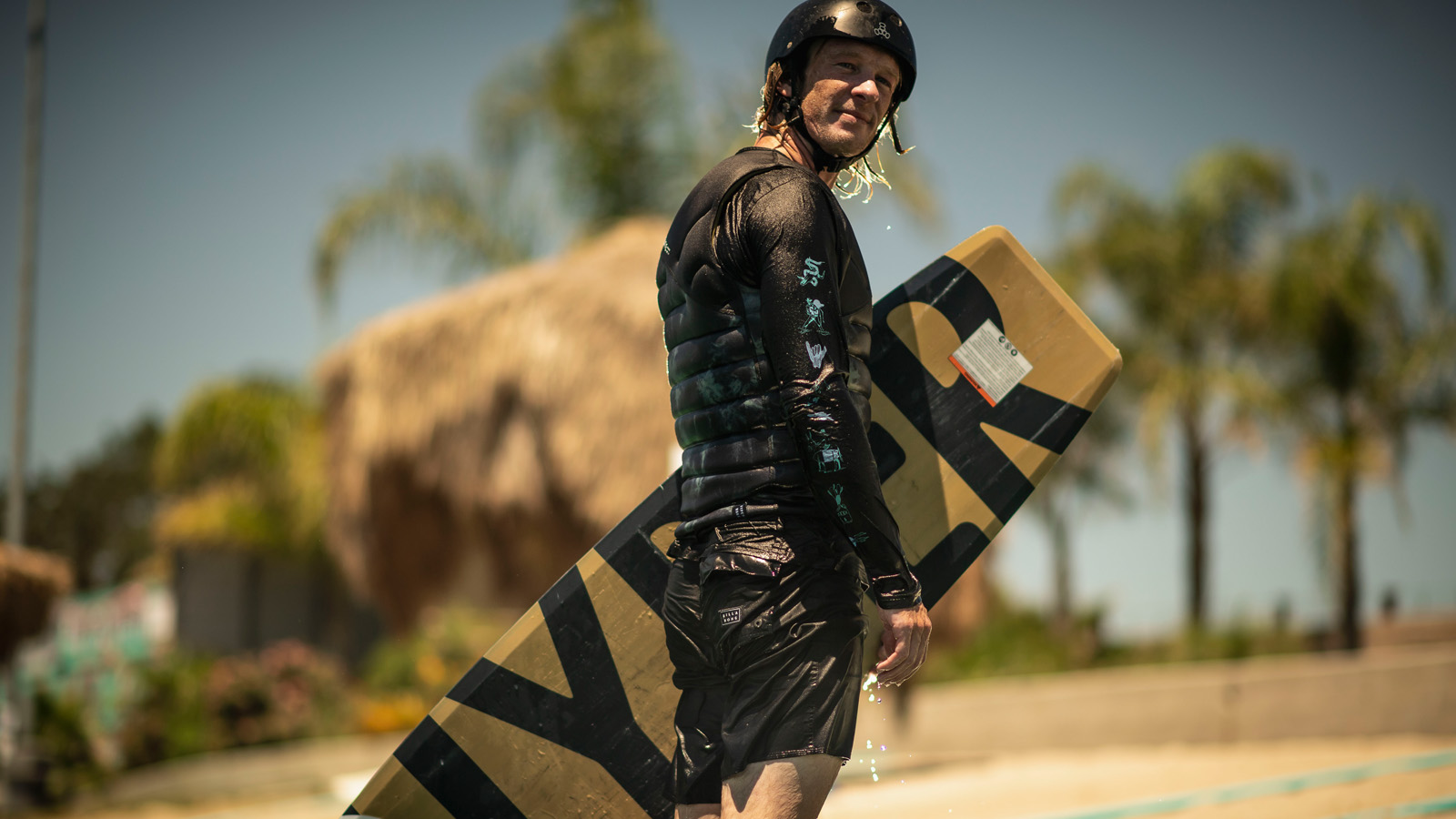 Hyperlite Wake SS21 Wakeboard Hardgoods Preview
Retail Buyers Guide: Wakeboard Hardgoods SS21
Brand: Hyperlite Wake
Interviewee: Greg Nelson, VP Marketing
How was Covid-19 affected your business this year and your product line up for 2021? Are there any new short or long-term strategies you would like to talk about?. Where have you seen the biggest changes so far in 2020?
Due to the pandemic, Hyperlite was unable to ship from late February to early April, getting back to full capacity in late May. These are typically our busiest shipping months. This led to many discussions about releasing a new 2021 line or carrying over our 2020 products. The 2021 line was ready to go, the work had been done and so we chose to launch our new products for 2021 which began in August this season.
Releasing a 2021 line has proven to be the right decision. Following lockdowns, participation in wakeboarding & wake surfing grew throughout the season, and demand for our products has grown substantially. Heading into 2021 we're the only brand with a fresh, new-look line for all product categories.
What are the main trends coming up in 2021 in the wakeboard hardware market for boots/boards/bindings/helmets? Where do you expect the biggest growth in 2021?
Due to the growth experienced this past season our expectations are for continued excitement and growing demand going into 2021. Many retailers have clean shelves and are taking orders earlier than in previous years. Hyperlite plans to promote our sports, athletes & products in hopes of gaining more participants and customers.
Please tell us about your new innovations in construction and design for 2021
Hyperlite continues to lead in wakeboard & wakesurf construction. Our new Woodlite Construction delivers durability with a 20% savings in core weight compared to our competition. Hyperlite has released two new Cable Wakeboards endorsed by JB O'Neill and Graeme Burress, arguably two of the best wakeboarders in the cable scene today.
How are you helping retailers sell your product and which method of help seems to be the most effective?
Hyperlite employs a custom dealer locator on our websites under our "Shop Local" tab. We are the only brand to utilize deep links connecting customers on our website directly to the buy now page of our online authorized dealers. Hyperlite also utilizes social media to promote products that link fans back to our customer's websites.
What will we be seeing in terms of sustainability in 2021? Any new innovations, initiatives, changes in materials, etc.?
Hyperlite's primary manufacturing partner, based in Taiwan recently completed its new clean energy facility. All Hyperlite boards are built using 80% renewable energy sources such as solar. We are continually searching for or trying to develop materials and processes for a more environmentally sustainable future.
Tell us about your 3 key products for 2021 and why you think they will be great sellers?
Graeme Burress is hands down one of the best cable and rail riders on the planet today. The BLACKLIST is Graeme's 2ndsignature cable wakeboard with Hyperlite. Graeme is consistently releasing content driving sales for his new pro model. Pre-book orders already show the BLACKLIST will be a top seller for Hyperlite in 2021.
The FREEPRESS is JB O'Neill's first-ever pro model cable wakeboard and JB is one of the most influential YouTubers in the sport today. With more than 55,000 dedicated subscribers across the globe, we expect the FREEPRESS to sell like hotcakes. The marketing plan for the FREEPRESS is unlike anything Hyperlite has ever done before, primarily because JB is such an effective marketer himself, and his fans have been so excited for the opportunity to buy a JB O'Neill cable board.
Hyperlite's System Binding program is absolutely suited for cable wakeboarding and durable enough to withstand the rigors of passionate riders. Alex Aulbach, JB O'Neill, Trever Maur, and many regional team riders choose to ride the System Binding at the park. Hyperlite offers 3 boot options to pair up with 2 System chassis'; Gooey, Distortion & Relapse Boots. As Hyperlite's cable board sales have increased steadily so has the System Binding and System Boots.