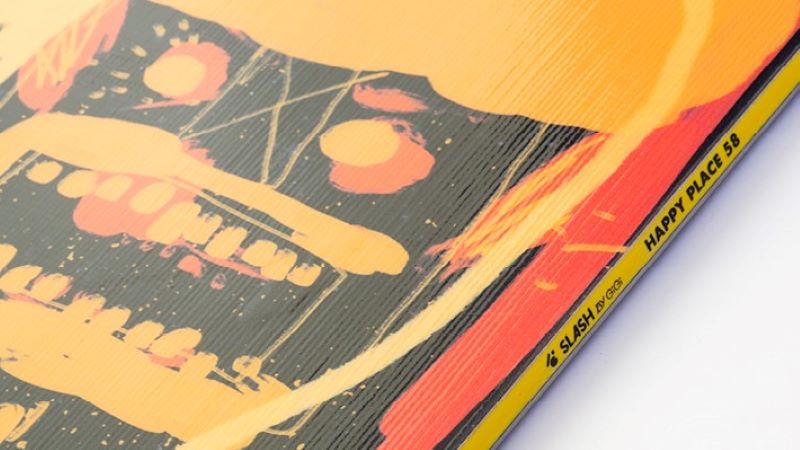 Slash Snowboards Unveil New Collection 'Present Future' For 2020/21
Slash by Gigi presents their latest collection: Present Future. Featuring snowboards for freestyle, the mountains, freeriding, touring and for kids, the new line for 2020/21 is made from top-quality materials and boasts impressive artwork; all made entirely in Europe & North Africa.

Press Release:
May we present you with Gigi's latest snowboard collection, PRESENT FUTURE. www.slashsnow.com
We're stoked to be manufacturing our whole line between Europe and Northern Africa; each one packed full of best-in-class materials 🗡️💎⚡ A more condensed line for this winter, you'll still find a stick for every type of rider. Gigi's attention to detail only increases over time and as a board builder, his stoke comes from laying a piece of himself under the feet of everyone who rides a Slash By GiGi snowboard. 🖤💛
Working in harmony with our retailers, all boards sold on our website will be shipped to you by your closest stockist and they'll claim the sale for themselves.
✅ Better carbon footprint, shipping as local as possible
✅ Decreased shipping time and costs for the consumer
✅ Supporting snowboard shops, the cornerstone of the local scene
"Slash is my present to snowboarders, all of the ideas come from what snowboarding has given to me. Slash gives me a platform to pour all of my creativity, energy, feelings and inspiration into." Gigi Rüf.