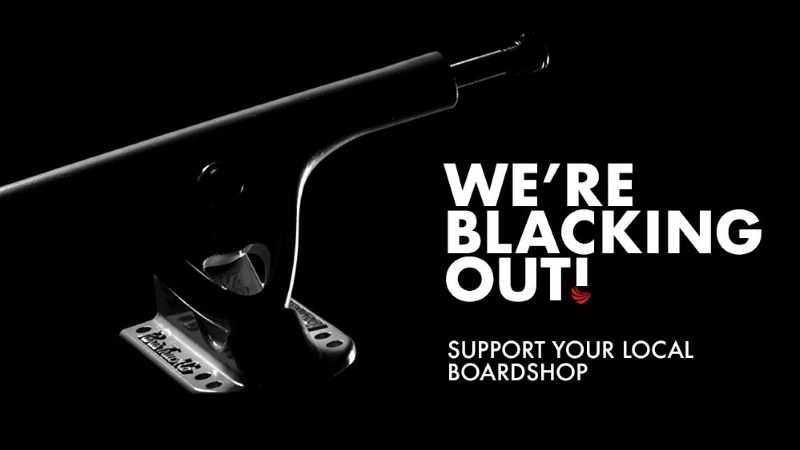 Paris Truck Co. Are Blacking Out For Black Friday To Support Local Businesses
To encourage Parisians to support their local board shops and local businesses, Paris Truck Co. are closing their online store for the Black Friday – Cyber Monday weekend. By closing, Paris Truck Co. are giving smaller businesses a larger share of the local market. 
Press Release:
BLACK (OUT) FRIDAY
Paris Truck Co. is Blacking Out and closing our online shop Friday, November 27th through Sunday, November 29th.
"In these wild and difficult times, we encourage all of you wonderful Paris customers, shoppers, skaters and longboarders, to support your local community". says Ryan Ricker, Brand Manager of Paris Truck Co. "Take this opportunity to put your money back into the skate scene by supporting local businesses or online retailers within the skate community".
Board shops built an industry and culture that has given so much to skaters around the world. Paris Truck Co would like to do our part to give these board shops an advantage during Black Friday and Small Businesses Saturday.
For more information please contact Ryan Ricker at: [email protected]