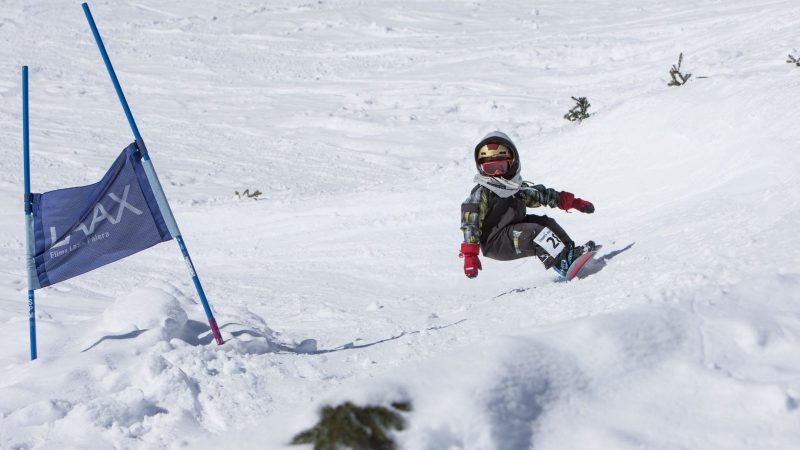 7th Annual SuddenRush Banked Slalom LAAX Returns March 5 – 7, 2021
The first weekend in March 2021 sees the return of the 7th annual SuddenRush Banked Slalom LAAX. All ages and all abilities can hit the slopes and race at SuddenRush!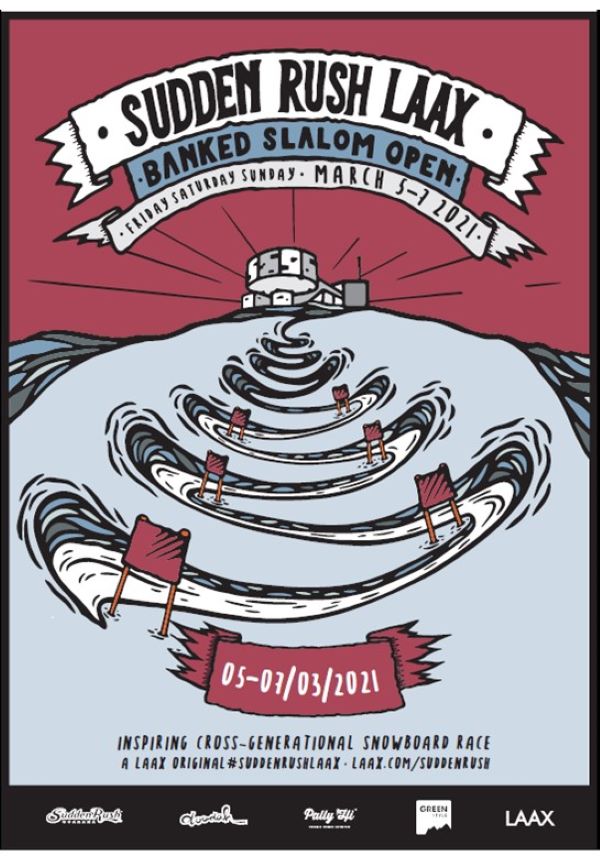 Press Release:
SuddenRush Banked Slalom LAAX announces dates for 2021
Following an insider and enthusiastic rider the Banked in LAAX is like a surf session at the sea! Currently it's snowing in LAAX. It's about time to mark an important date!
The SuddenRush Banked Slalom LAAX will take place from 5 to 7 March 2021 for the seventh time. Sustainability and safety of all participants attach importance to all intents and purposes. From Switzerland's first snowboarders, early international-level competition riders and Olympians to slope runners, park and mini shredders, everybody comes to LAAX to have fun on the winding course on Crap Sogn Gion and to slam down fast times.
An inspiring cross-generational snowboard contest! A so called LAAX original.
More information to find on laax.com/suddenrush