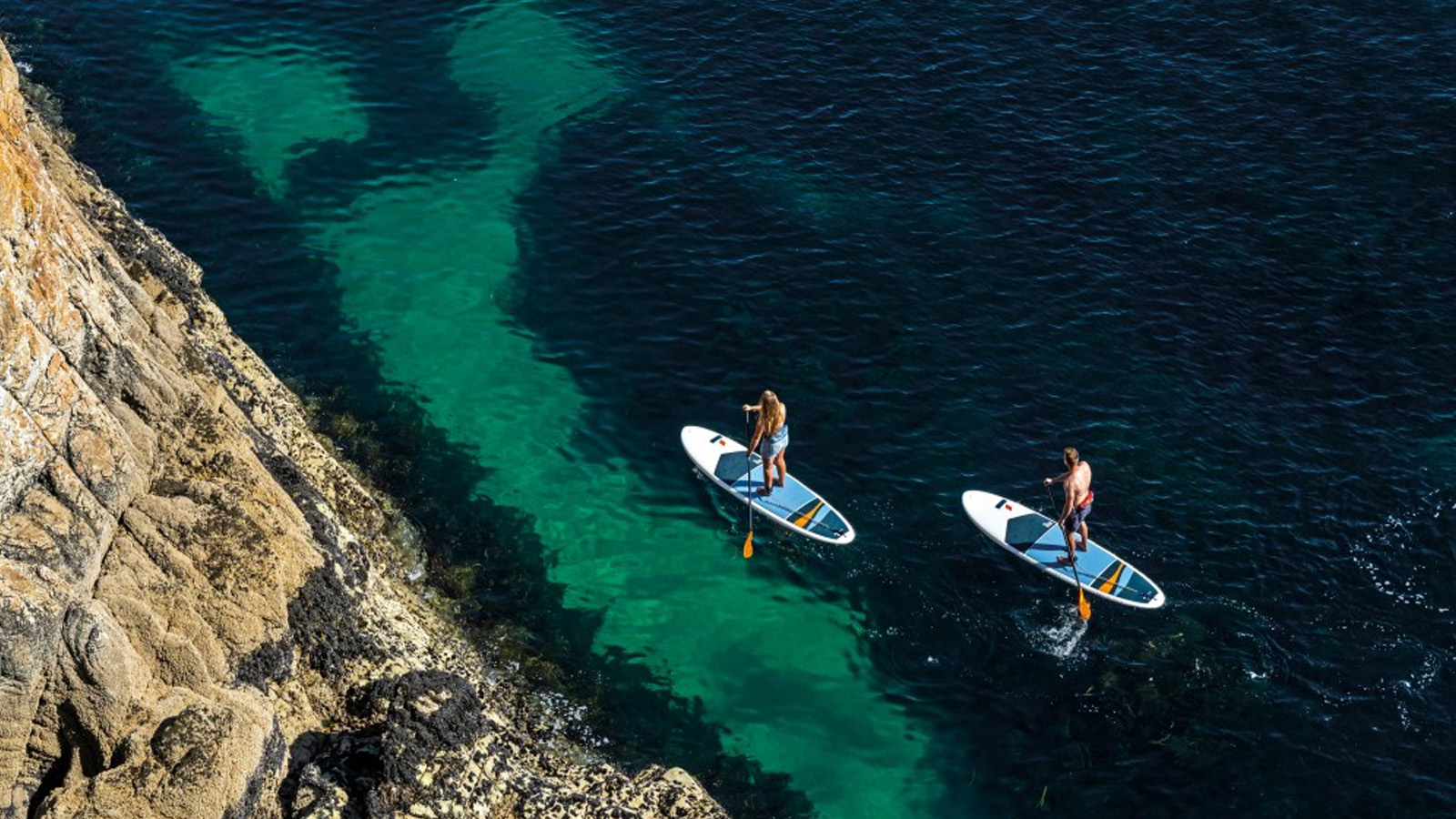 Tahe SS21 SUP Preview
Retail Buyers Guide: SUP SS21
Brand: Tahe
Interviewee: Benoît Tréguilly, Marketing & Communication and Peter Durham, Product Manager
How has Covid affected your SS21 range's development & production? (delays/range cancellations/carry over…) 
COVID-19 did not have a particular impact on our development for 2021. Yes, it was done on a tighter time scale, with some complications, but at the end of the day with new technologies and communication tools (ie. video conferencing) we were able to get the job done (+/- in time).
At the end of the day, we have introduced our 2021 ranges as planned. In any case, a large part of the SIC range was to be carried over 2020-2021 due to a 2-year product cycle. We have also launched a completely new brand TAHE, that will replace BIC Sport from 2021 onwards.
In terms of production unfortunately we did lose some critical months at the start of the 2020 season. However, as per below, all of this has since been recovered, and we are now working full speed to be in place for the 2021 season.
Do you have any feedback regarding the post lockdown sales at a retailer's level?
Post lockdown sales have been extremely strong at all levels, both distributor and retailer. It seems that many people, who is a large number of cases could no longer travel, used this year to reset their expectations, stay at home, and get outside locally. This has been very strong for the watersports and other outdoor adventure markets.

The challenge has more been getting the right stock to the right place at the right time. At the end of the day though it has been a difficult situation for many, the outdoor industry appears to have turned it
With PaddleExpo and all the tradeshows cancelled in 2020, how will you connect with distributors and retailers to market the SS21 products?+
Trade shows have been replaced by our reps on the road, visiting stores and their clients on a case-by-case basis.
Any change to report in the bestselling SUP categories? (allround vs touring/race/waves/river/downwind/foiling…)
Overall are strongest categories have remained unchanged: Entry-level hard boards, T-TEC & A-TEC, and inflatable. High-performance racing and touring models are also performing strongly and their relative level.
Inflatables: Which new technologies & models are you implementing in 2021?
Our technologies and models are unchanged from 2020-2021. However, we have introduced a completely new brand; TAHE
Hardboards: Which new technologies & models are you implementing in 2021?
With SIC we have 2x new SUP hardboards in 2021. The all-new ATLANTIS is our dug-out rough water race board, that will complement the RS particularly when rough-water or downwind conditions. The new MANGROVE is an ideal multi-sports platform for all types of flatwater use: Fitness, Touring & Fishing. We also have developed a whole new range of boards, foils & Wings for wing foiling, called the RAPTOR, but that is perhaps another subject for another magazine?
Versatile all-in-one platforms (SUP/FOIL/WING/WIND/SURF) are quite popular. Do you market such model(s)? Secondly, isn't a one-board quiver deterring people from buying several boards?
We do have the SIC Marlin that is a board that can be used for SUP Surf, Wing, or Windsurf Foiling. Not including Foil, we have a number of boards that do have other cross-over applications, for example, the 11'6 SUP Wind with TAHE (SUP & Windsurf).
We believe such cross-over boards have a valuable part in our range. Sometimes people simply don't need to specialize in 1 particular activity, or cannot simply because they maybe don't have the time available to specialize quite so deeply in the particular activity.
So a product's versatility ultimately allows the client to get on the water more, more cost-effectively, and with less gear cluttering up their garages. These products simply make things simpler. 1 board is taken to the beach, which can then be used and adapted according to the conditions available on any given day.
Yes, the client might buy fewer boards as a result (at least in the short term), but if they can do this and still get out on the water and have fun, then all the better! We would rather sell less and create a positive brand experience for the client so that when they do buy another board they will come back to our Brands, either SIC or TAHE.
In addition, if we sell fewer boards that are hyper-specialized and ultimately used rarely, we use less of the planet's resources, are more environmentally friendly, and we concentrate on actually making products that people will use regularly, often, and get the maximum of enjoyment from them.