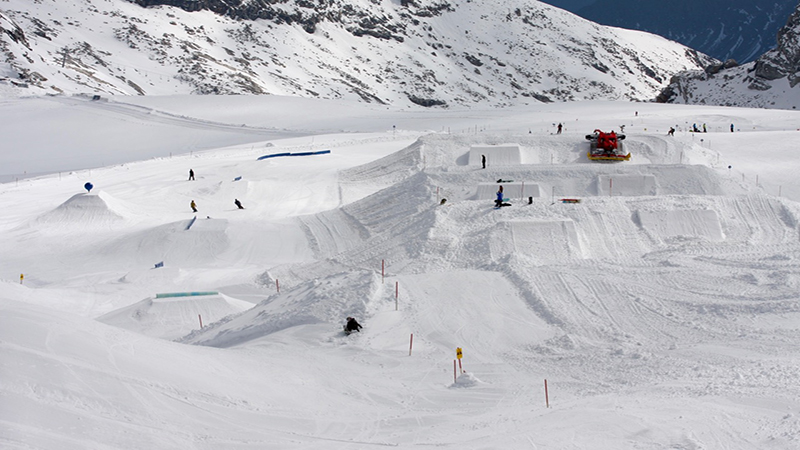 Austrian Ski Resorts Can Open From Christmas Eve
Skiers, snowboarders, resort owners and snow industry businesses have been waiting with baited breath while European leaders have been debating whether this year's winter sport season can take place. At time of writing, only Austria and Switzerland are allowing resorts to open. The Austrian government announced yesterday that resorts can open, but restaurants, bars and hotels have to stay closed until January 7, at least.

For the past few weeks, there has been a lot of uncertainty as to whether resorts can open for this year's winter season. The risk of increasing COVID cases in many European countries, the ongoing 2nd wave and the need to avoid further total lockdowns has caused EU leaders to call for resorts to remain closed. However, in doing so, thousands of jobs and livelihoods are at risk: For example, season workers will lose out on a winter's work and if businesses have zero trade, there's a chance they'll lose work for many seasons to come; resorts, retailers and other local businesses face the challenge of having to deal with a season of no trade / sales (on top of a shortened 2019/20 season). Financial support for businesses affected by resort closures is yet to be announced.
EU leaders have called for resorts to remain closed until January, in the hopes that limiting travel, overnight stays from home and potential for people mixing that the spread of COVID can be slowed. German Chancellor Angela Merkel, Italian Prime Minister Giuseppe Conte and French President Emmanuel Macron have agreed to keep their resorts closed.
However, Austrian Chancellor Sebastian Kurz has decided to allow resorts to open from Christmas Eve, an announcement that gives Austrian businesses a sense of clarity about the coming season. Allowing resorts to open for the festive period should give the area a well needed financial boost, however the loss of international tourists will result in a far lower trade than in previous years.
Switzerland has also allowed resorts to open, as long as all follow strict COVID safety measures.