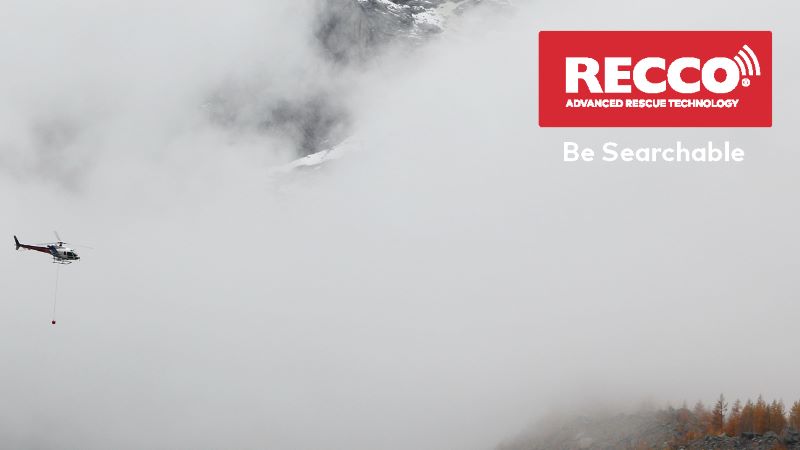 To Aid Searches For Missing Persons, TCSAR Obtains RECCO SAR Helicopter Detector
To aid their searches for missing persons, the Teton County Search & Rescue have acquired a RECCO SAR helicopter detector. The RECCO SAR offers many benefits to search teams, such as the ability to search large areas quickly and being able to accurately pinpoint signals from RECCO Reflectors; both of which will help save lives.
Press Release:
TCSAR Acquire The RECCO SAR Helicopter Detector to Search for Missing People
Teton County Search and Rescue (TCSAR) is the fourth search and rescue organization to be operational in the USA with the RECCO SAR helicopter detector.
The detector will be used to search for missing people in the outdoors year-round.
"It operates like a grid pattern, essentially searching an entire football field at a time, till we get that signal hit," says TCSAR pilot Steve Wilson. "Then we do a fine grid search. It's extremely accurate."
The RECCO SAR helicopter detector can quickly cover large areas.  Searching from a height of 100 meters with a search area of approximately 100 meters wide, rescuers can cover a
1 km2  within 6 minutes. Besides shortening search time, the helicopter-based detector can reduce the time and the exposure to risk for rescue volunteers during search missions.
"We are excited to place our fourth RECCO Helicopter Detector in the US with TCSAR, based in Jackson Hole, WY. It is an honor to collaborate with such an experienced organization within the field of search and rescue", says Fredrik Steinwall, CEO at RECCO.
Jackson Hole Ski Resort and Snow King Ski Patrols are equipped with handheld RECCO detectors for avalanche rescue and searching for missing people, but this is the first time the helicopter detector system is operational in the Jackson Hole area.
RECCO rescue reflectors are commonly found in outdoor clothing and equipment, such as backpacks, hiking shoes, and helmets. The first hunting brand to integrate RECCO reflectors is FORLOH an American based company, with products available in stores November 2020.
Currently there are 19 RECCO SAR Helicopter Detectors globally, with 6 in North America and 13 units deployed across Europe. The latest deployments include Snohomish Helicopter Rescue Team (USA), Alpine Helicopters (CAN) and a RECCO SAR helicopter detector based out of Trento operated by Italy's CNSAS.
Read more: https://www.jhnewsandguide.com/news/cops_courts/jackson-hole-pilots-new-heli-tool-to-pinpoint-lost-people/article_8fd97853-098c-5d21-bd51-f55ffb23cda4.html