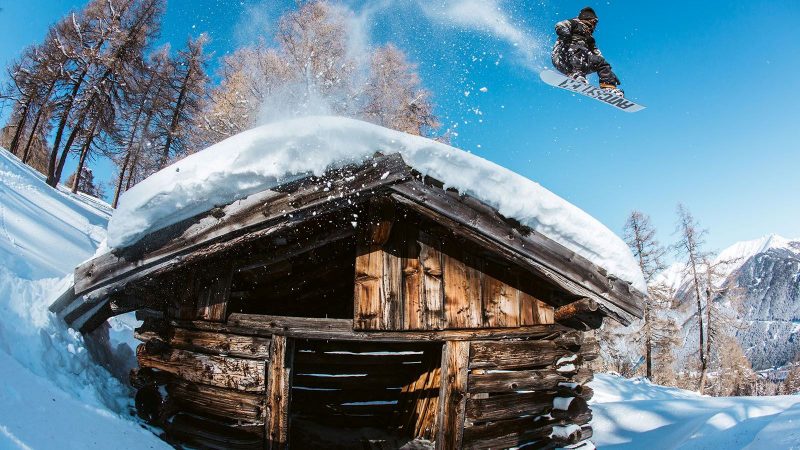 Exploring SP Bindings: The Brand Behind The Game-Changing FasTEC System
Since hitting the snowboarding world in 1988 as SnowPro, SP Bindings has become a brand well-known and respected for their high-quality and long-lasting products. Dominik Lyssek, SP's Global Marketing Manager, gave SOURCE an insight into SP's inner workings.
Tell us about the development of SP Bindings. How and why did the brand begin?
The company SnowPro was founded in 1988 by Thomas Krenn, who's still the owner and CEO today. Back then SnowPro manufactured plate bindings for snowboarders. Over the years, other models and product categories have been added, including step-in and soft bindings. The great hype about soft bindings started in the early 2000s; that was when SnowPro became the SP Bindings brand. At the same time, wilder designs and new product developments came into play. Our FasTec system is a good example of this. It is still an integral part of our own bindings at SP but is also used by many OEM production partners. For example, the gold medal winner at the Olympic Games in Sochi used our system in the halfpipe.
Who are the key players in your team and what are their backgrounds?
Thomas Krenn is our founder and CEO. He's been a snowboarder himself from the very beginning. Robert Longin is responsible for sales. Robert can be called an Austrian snowboard pioneer and he knows the scene like no other. Our product development genius is Andreas Janisch. He is the head behind our innovative ideas. They are put into practice by Mats Engeler, the product manager and production manager. All of our team members are passionate about snowboarding and have been part of the industry for a long time and are deeply rooted in the scene. Many have been part of it for over 30 years. The nice thing is: All of us still feel the same love for snowboarding, are on the mountain as often as possible and test our products around the globe. We have a clear focus towards the new and continued development of our products.
Where and how do you manufacture the bindings?
We started with a production facility in Birgel in the Eiffel, Germany. The site still exists today, but other products from other SP business areas are now being manufactured there. Our bindings, just like the OEM production, are produced in our own factory in Asia. Fair working conditions and above-average remuneration for our employees are important to us; this is the only way we are able to produce extremely high-quality injection moulded parts there that are equal to our local quality standards. In combination with the in-house assembling, this gives us a high degree of flexibility in order to be able to react quickly and actively to changes in the market. This was a great advantage, especially in this season marked by COVID-19. We didn't have to lay off employees or stop our production. With SP-Connect we also produce another brand of the SP group at our Asia plant.
What is your USP?
Our main sales feature is certainly the convenient 'rear entry' in connection with the Auto RS system. This means that the ankle strap is also lifted when the binding is opened using the fold-down highback. This makes getting in and out much easier and more comfortable and at the same time the straps can be adjusted more precisely.
Who is your target consumer?
Every snowboarder – because our system is super easy to use, comfortable and at the same time offers maximum stability and performance. Not only do beginners love our FastTec system but we also have an extremely large number of regular customers who swear by our system. Since our products last a long time, we also attach great importance to the long-term availability of spare parts. This is also an important selling point when it comes to sustainability. Beginners, freeriders, park kids or split boarders – we have the right binding in our range for every rider.
How are you marketing the brand?
We focus on the product and its quality and we think they speak for themselves. In this respect, perhaps we're not as "loud" in marketing as our competitors. For example, we don't have an international professional team with big names. Instead, we invest in the longevity of our products and offer top rate customer service.
Why should retailers carry SP?
Very simple: At first glance, the customer can see the benefits our products offer, and our products are very easy for retailers to explain to customers. The functionality of the system, and the advantages it offers, becomes clear to the customer within seconds. In addition, SP boasts a long product life and spare parts being readily available.