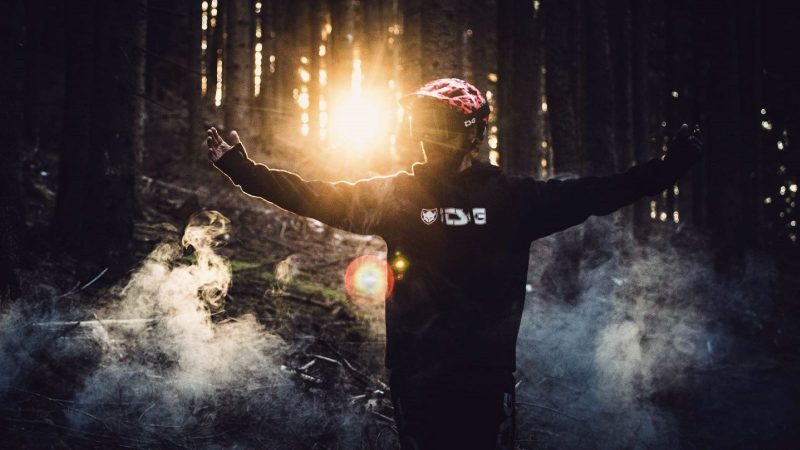 4 New Riders Welcomed To TSG Global Team
BMXer Teresa Fernandez, mountain biker Hannes Klausner, big air rider Lea Jugovac and youngster Jonas Hasler have joined TSG's global team of riders; they'll be repping TSG's current products while also getting stuck in with developing new products & designs. 
Press Release:
NEW PRO RIDERS ON THE TSG GLOBAL TEAM
TSG are stoked to welcome four fresh new faces to their global team roster: Young pipe and slopestylist snowboarder Jonas Hasler; Croatian big air and slopestyle ripper snowboarder Lea Jugovac; Mountain biker and adventurer Hannes Klausner; and the one and only Spanish queen of BMX, Teresa Miranda Fernandez.
Teresa Miranda Fernandez has been riding for our Spanish distributor for three years but in recognition of her outstanding flow and style, both in park and on trails, we've invited her to join the TSG Global Team. "It's a dream come true," says Teresa who is without doubt one of the finest female BMX riders out there. "I can't believe I'm gonna be riding in the same team as some of the best riders in the world," she adds with an ample serving of humility. Teresa rides with our Ivy helmet and the Tahoe A and Joint knee pads.
Teresa's rider profile:
https://www.ridetsg.com/rider/Teresa_Fernandez/
Joining her is fellow two-wheeler, mountain biker Hannes Klausner. Hannes has been riding TSG helmets for a long time but from January 2021 will be hitting the trails in head to toe with TSG gear, from his choice of Advance, Scope and Dawn helmets, to the TSG Crash Pant, Backbone and Kneepad. And he is also gonna ride with TSG mountain bike apparel. Hannes is not only about speed, style and competition but also loves the adventures biking has given him and the environment in which he rides. "Leave only tire marks," is his moto.
Hannes rider profile:
https://www.ridetsg.com/rider/Hannes_Klausner/
Croatian snowboarder Lea Jugovac also makes the roster and will be whipping around for the Croatian national team, competing in park, pipe and big air, in her Model Four S goggles and the women's Vertice helmet. "While snowboarding I'm always pushing my limits," Lea states, "and while doing so I prefer having the best protective gear in order to prevent injuries and feel safe." Fear not Lea we've got your back from now on in.
Lea's rider profile:
https://www.ridetsg.com/rider/Lea_Jugovac/
Last but certainly not least to join the crew is Laax ripper Jonas Hasler, who is making the big leap up from the Grom team. Fresh into his teenage years Jonas has been hovering up medals for some time now, the most recent being a second place in the Junior Jam at the Burton US Open 2020. Schooled on the trannies of Laax he is a true Swiss Army Knife of a rider, as happy sending it in the pipe as he is in slopestyle and the backcountry. This season he will be head to toe in TSG protective gear, opting for the TSG Backbone Vest, Crash Pant Combat, Kneepad Force VA and Nipper Maxi helmet to keep him in one piece as he stomps his way through the competition.
Jonas' rider profile:
https://www.ridetsg.com/rider/Jonas_Hasler/
Although this winter is going to be different to all that have come before we look forward to supporting these four amazing riders as they rip around their chosen terrains in TSG protective gear.
Congratulations one and all!
Check out their team profiles on www.rideTSG.com and stay safe this coming season with TSG!