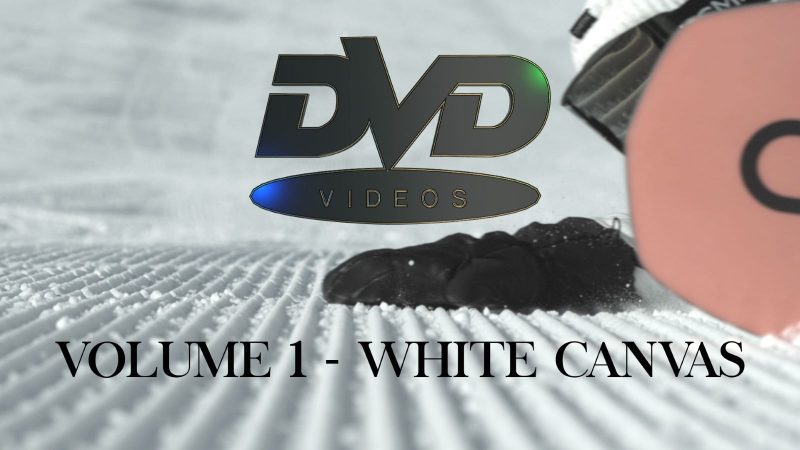 Victor Daviet Kicks Off New Project 'DVD Videos' With White Canvas Vid
Kicking off  with the release of Volume 1: White Canvas, Victor Daviet launches his new project, DVD Videos. The project focuses on capturing the beauty of snowboarding through the art of film. Each clip will feature Victor collaborating with different filmmakers and snowboarders to bring their creative ideas to life.
Press Release:
DVD videos ( #Daviet Victor Digital Videos) is LIVE!

VOLUME 1: WHITE CANVAS
Please give a warm welcome to my new project DVD videos 📀 #davietvictordigitalvideos: A digital snowboard clip series dropping throughout the winter season.
The clips features collabs with talented filmmakers and inspirational riders to film all the ideas, artistic concepts, missions and moves we've always wanted to experience and film.
Here is Volume 1: WHITE CANVAS. For this first video I collaborated with snowboard legend, drone FPV pilot and my long-time friend @frankymoiss. Named White Canvas due to it being the first clip in this new project and because carving is simply the art of painting snow in white. I hope you will enjoy this first carving volume as much as I enjoy the feeling of turning on fresh snow with a good board on an empty slope.
Snowboarder:  @Victor Daviet
FPV Drone Pilot & Editor : @FrankyMoiss
High Speed Camera Operator : @Creatur_Agency
Red Camera Operator : @Louispara
Supported by:
@salomonsnowboards @686 @dakine @the_roster @mammut_swiss1862 @pag.nkw
Spot: @glacier3000.ch