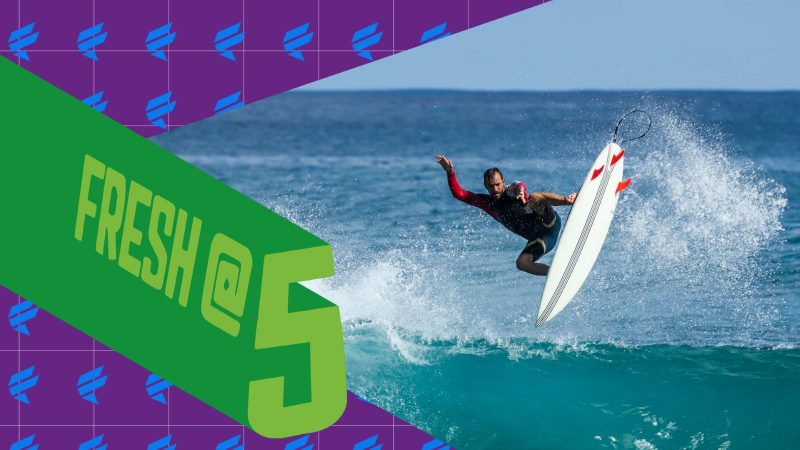 Fuel TV Introduces Fresh Programming For Primetime Viewing
For 2021, Fuel TV are shaking up their primetime programming by introducing their new "[email protected]" initiative. [email protected] sees new content premiering every weekday at 5PM, with each day assigned to its own action sport/ theme. 
Press Release:
FUEL TV GETS FRESH IN 2021
"[email protected]" Delivers New Content Every Day
FUEL TV, the global home of action sports has kicked off 2021 with "[email protected]", a new global programming initiative that delivers new content every M-F at 5pm, it was announced today by Fernando Figueiredo, president and CEO of FUEL TV Global.
"With our launch as a Free Advertising-supported Streaming Television (FAsST) channel last September we have tremendous new insight into global viewing patterns" said Figueiredo in making the announcement. "Monday through Friday at 5pm local time in virtually every territory is one of our top-viewed time periods and we have made the bold decision to deliver something new every day in 2021 to continue to bring our audience the very best in action sports television."
This programming strategy includes daily premiers delivered thematically by day:
Monday—Surf
Tuesday—MTB, BMX
Wednesday—Camp Woodward
Thursday—Skate
Friday—Conversation, Music, Art, Culture
"When Fernando challenged the Content and Creative teams to develop a new data-driven programming strategy the entire team jumped at the chance" said Don Meek, Chief Content Officer. "From working with our brand partners to deliver incredible new programming to our on-air team developing an entirely new graphic look and feel, it has been a true team effort and one that has already delivered more than 1 million viewing hours around the world."