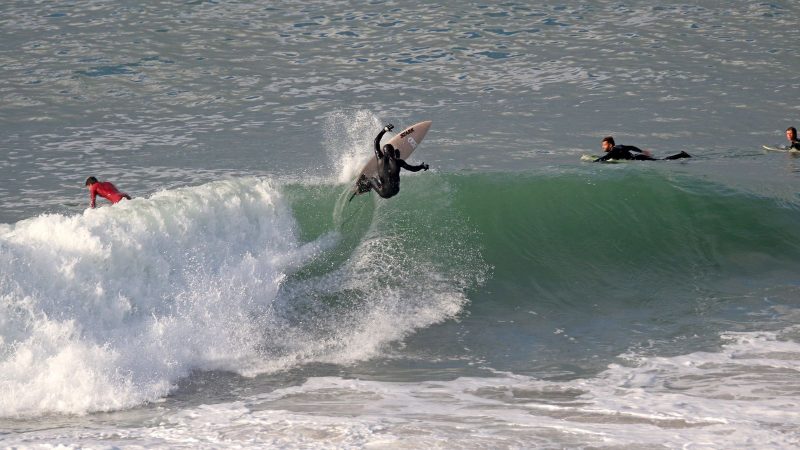 Business Innovation In the Basque Country
Basque Invest promotes business in the Basque country and company founder François Applagnat talks to us about a year where local businesses pivoted to produce products demanded by the pandemic. François also talks to us about the influx of businesses since COVID hit and how sustainability is a key issue for all involved
In this unusual year what have been the main positives from your activities in the Basque country?
From March 2020, most entrepreneurs understood that they will face a lockdown period and that they will have to imagine the future of their jobs, the future of their companies, new ways to create jobs and values, a new way to work and keep the connection differently with suppliers and customers.
I have been in touch with entrepreneurs from all over the world for the last twenty years. I was surprised how fast entrepreneurs had decided to move to the Basque country during the pandemic. It has been not only their home offices but their families, and sometimes the whole company with offices, workshops, factories and collaborators too.
Between March and July, we had much more demand for help to locate to the Basque country than we normally do. We helped them to connect with local communities of entrepreneurs and Basque suppliers.
Our country, the Basque country, showed a lot of resilience. We have been mainly autonomous for food and local companies have switched their usual production to produce what we needed the most urgently: masks, COVID tests, hydroalcoholic gel, breathable masks for doctors and nurses, equipment for hospitals. Discovering this new way of working, they decided to stay longer. Now it is understood and accepted that we can decide, manage and engage with the help of digital tools (Skype, Zooms etc). It is not necessary to suffer restrictions imposed in the big cities. We offer a countryside escape, ocean and mountains, which are so necessary during the lockdown period and uncertain times.
You were key in seeing some local textile and tech businesses pivot from surf industry production to supply essential PPE… tell us more.
From June, the importance of wearing masks has been proven to fight against COVID and we needed to produce some 300,000 masks for local needs from local companies. We have created an online platform to group the offerings of local companies. 15 companies, and mainly from the local textile industry, have participated with 45 local needlewomen working from home. We had committed the local logistic platform to deliver the masks within a 48-hour period. This operation has helped some companies adjust to the lack of Asian suppliers and less turnover during lockdown periods. It has been a huge success and had created stronger relations between the companies that contributed to the platform.
How is this influencing your future business strategies and consultancy?
Some of the local companies have switched from supplying the aeronautical industry to the medical industry accessing new markets with new offerings. With strong help from the regional council (conseil régional de Nouvelle Aquitaine), we have supported investments especially for new production machines, new innovative processes to produce more with a strong productivity to counter the Asian pricing problem. Now the health industry has become stronger and we are helping more companies to locate to the Basque country. Concerning the textile industry, we have helped them with government support so that they lay off as few people as possible and keep their services available. We have helped to relocate production companies who were using Asian countries before to European countries to prepare for another lockdown period that could happen in the next month. We have helped these companies to imagine a more circular economy.
Tell us about some of your star performers.
A star performer which has set up its business during this difficult time is Polyola (https://polyola.com/). Originally from Germany, they set up their business in Anglet in March 2020. They propose new foam blanks to shapers from a low impact material made of recycled PU and bio material from the wood industry. During the first lockdown period, they supplied 100 foams to shapers between Hendaye and Hossegor. Now they have big plans to produce them from Anglet and help more than 50 shapers in Europe to have this beautiful natural foam.
The other champ is Silk on board https://silkonboard.fr/fr/ , managed by Jonathan Bunel, who runs a company proposing printed silk for board graphics. He totally switched to a mask selling platform and saw a big year for his company.
Why is sustainability so key in the new businesses you are setting up in the region?
It becomes more and more necessary to provide sustainable products for mainly two reasons: end-customers demand products that have less of an environmental impact. Consumers want to buy less, with more high quality AND less impactful products. The second reason is that the European commission will require by law for companies to produce greener and less impactful products. It will become compulsory to do so and it becomes urgent to design, study and anticipate because of these laws. The future will be brighter for the European market as we try to save our planet…