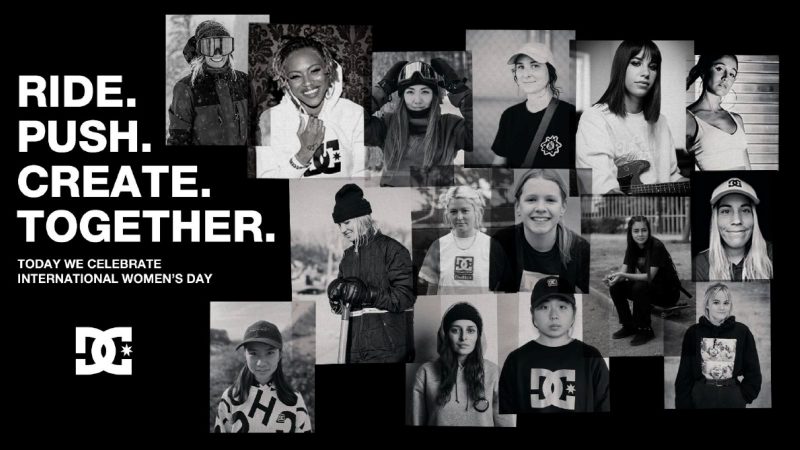 International Women's Day: DC Women's Team Shares Their Stories
To mark International Women's Day, DC Shoes are sharing the stories of their women ambassadors, why they love skateboarding and what they love about being part of the DC team. 
Press Release:
DC PRESENTS: INTERNATIONAL WOMEN'S DAY CELEBRATION
To celebrate International Women's Day, we're proud to spotlight our global community of riders and ambassadors. These are the artists, skateboarders, snowboarders, creatives, and all-around badass women who inspire us every single day!
Among these women, a special focus on our EMEA regional ambassadors:
Roxana from the UK
Rachida from the Netherlands
Marion from France
Stay tuned and follow DC Shoes' social accounts and the athlete's respective one to share the good vibes and support!
#dcwomens
@dcshoes
#dc_snowboarding
#dcskateboarding
#internationalwomensday
Find the link to the full DC ambassador stories here.