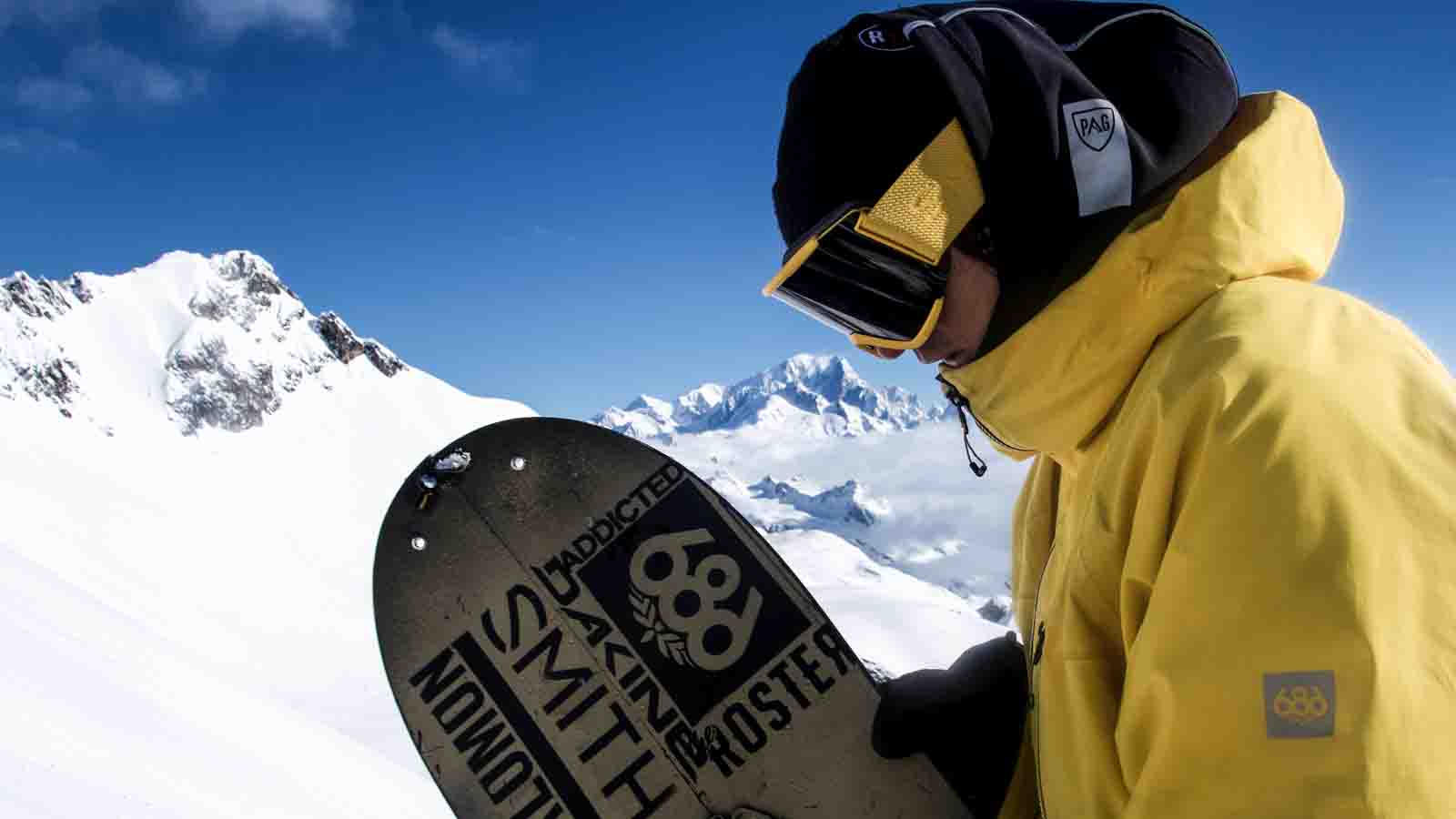 PAG 21/22 Face Masks Preview
Retail Buyers Guide: Face Masks 21/22 Retail Buyer's Guide
Brand: PAG
Interviewee: Paul Obermosser, CEO & Design/Fabrics Development
What are the key trends in this segment and how are you serving this in your FW 21/22 collection?
Our 21/22 collection is a radical step forwards in terms of technicity. We have always been investing in quality and technicity for our accessories and we are now moving to the next step with a 2.0 reshape of the entire range of products. With the new cut, new materials, new finishing features, everything has been updated to a superior level.
For two years now, our collaboration with 37,5 Technology has helped us to develop our own technical materials and we could not be more satisfied with the results. We keep creating incredible new materials for mountain sports as well as for city life.
What shape/design of facemask is most popular in your range?
Our Neck Pro is making a sensational launch within our range of products this year. Despite our super high expectations on this design, feedbacks are way more superior to anything we could imagine.
The Neck Pro neckwarmer is unveiling with two different materials, adding a technical angle that follows the shapes of the faces, making it the 2,0 neckwarmer everyone was looking for.
Balaclava Fit and Balacavla Fit Pro are also making an astonishing entry thanks to their innovating shape and features. This line is in constant evolution and will become a must-have for expeditions. We are so grateful for our Family Riders, and especially Thomas Delfino who's helping us a lot to design products that fit their crazy expeditions.
Like the past years, the HOODED ADAPT PROOF are extremely well received by our customers as we are the only brand at the moment to offer a balaclava with a retractable hood, using the Adapt® Technology (filed by PAG) and a 3 layers waterproof membrane ultra-breathable (2,5L from 37,5 Technology).
Ultra tech is a natural please at PAG and it could not be any different as we're aiming to be a high-end brand with no limits in terms of R&D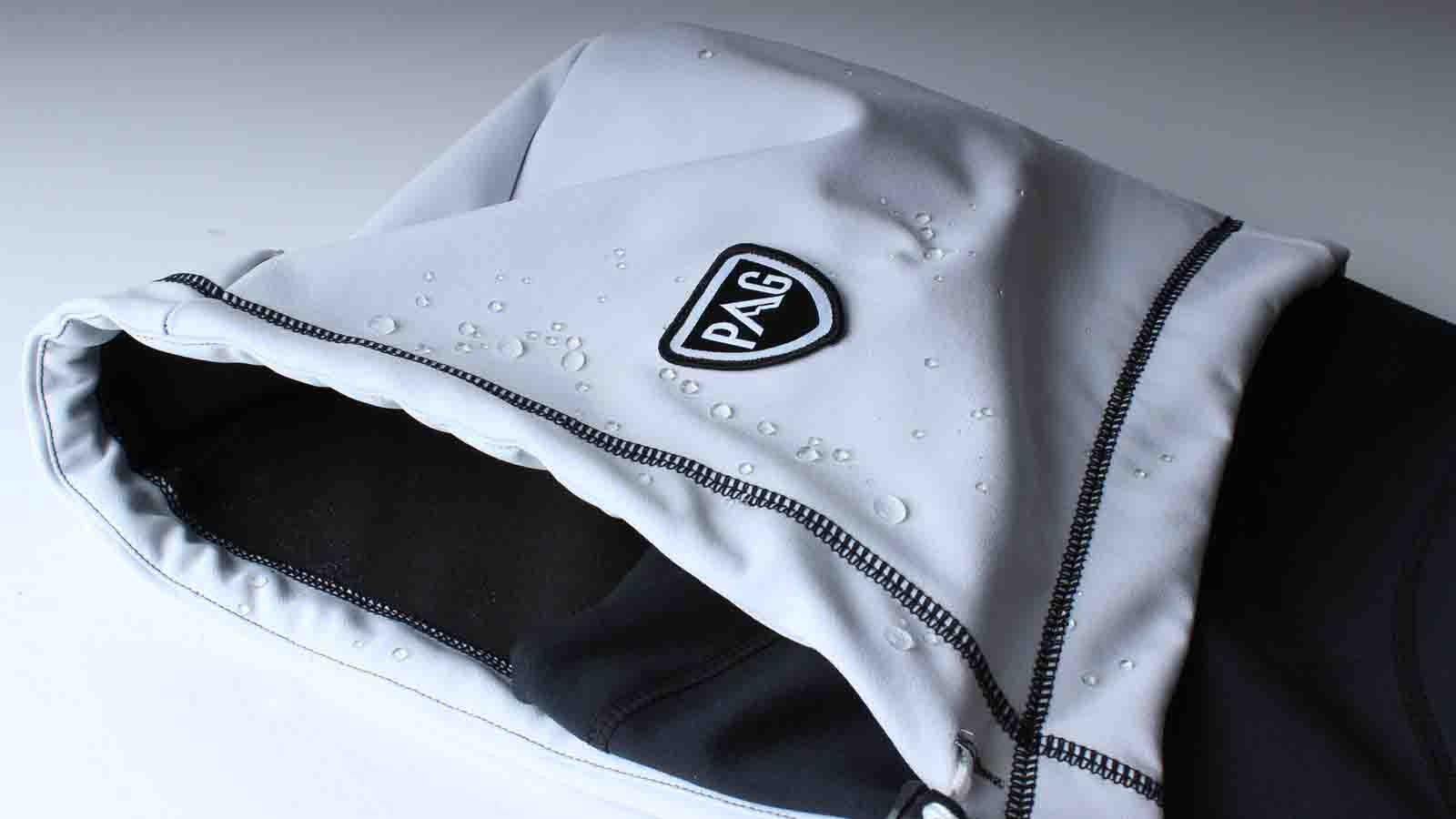 What manufacturing techniques are you working with?
Every product from PAG is 100% Made in France which is super important to us. 80% of the materials we use are woven in EU (Italy and Portugal) and we hope to turn 100% within two years.
We are also working on special transfers (holographic and reflective) for our logos and marking, on waterproof seams and thermo-adhesive textile fabric for some products.
We're delighted to work and collaborate with top-of-the-range workshops and craftsmen who use cutting edge technology from the tailoring to the finishing details.
What materials are you using? Any innovations to talk about? Any efforts in sustainability?
We use specific materials with 37,5 Technology fibres and self-develop with them our own materials to have iconic technical and responsible products.
We created this year the Air Grid, the first-ever grid fleece water repellant product in the world. We have used the HEIQ Eco-Pure water repellant processing which is completely green. This material is also following the OEKO-TEX standards.
All of our materials use the 37,5 Technology textile fibres which are natural and we're doing our best to use the maximum of recycled polyester.
Despite our deep consideration for sustainability, we do not communicate on our green engagements as we are still to make improvements. Our local approach in terms of conception, manufacturing and supplies would make us greener than many top brands which do not hesitate to overuse their connection to nature but we'd rather be transparent and let the people decide by themselves.
What colour palettes and graphics are you featuring in FW21/22? Any standout artwork collaborations or Pro rider models?
Every year we propose lots of new colours design for the ORIGINS collection and we'll also work on colours which are close to our outdoor environment. Beige, Green, and a bit of a feminine touch.
As for the collaborations, we'll have a second drop with UNO and some more artists involved in the project but cannot give names yet. We'll also shoot micro-series with our athletes and pro-models. Finally, retailers are offered exclusive colouring and design for their shops.
Has the mandatory use of face coverings had any incidence in your sales for this category, in the snowboarding scene and beyond?
We've been adapting our manufacturing to develop certified products so we can please the demand. It worked out very nicely for us as for our retailers, but as you can imagine we would have prefered not to have to do it and pursue our activity with a normal season. But of course, we are privileged as our work is fit to answer the current situation with the new face restrictions thanks to specifics and certified new products.
However, many external players have also joined the market of « certified » products for bad reasons and it was not always good for the authentic brands.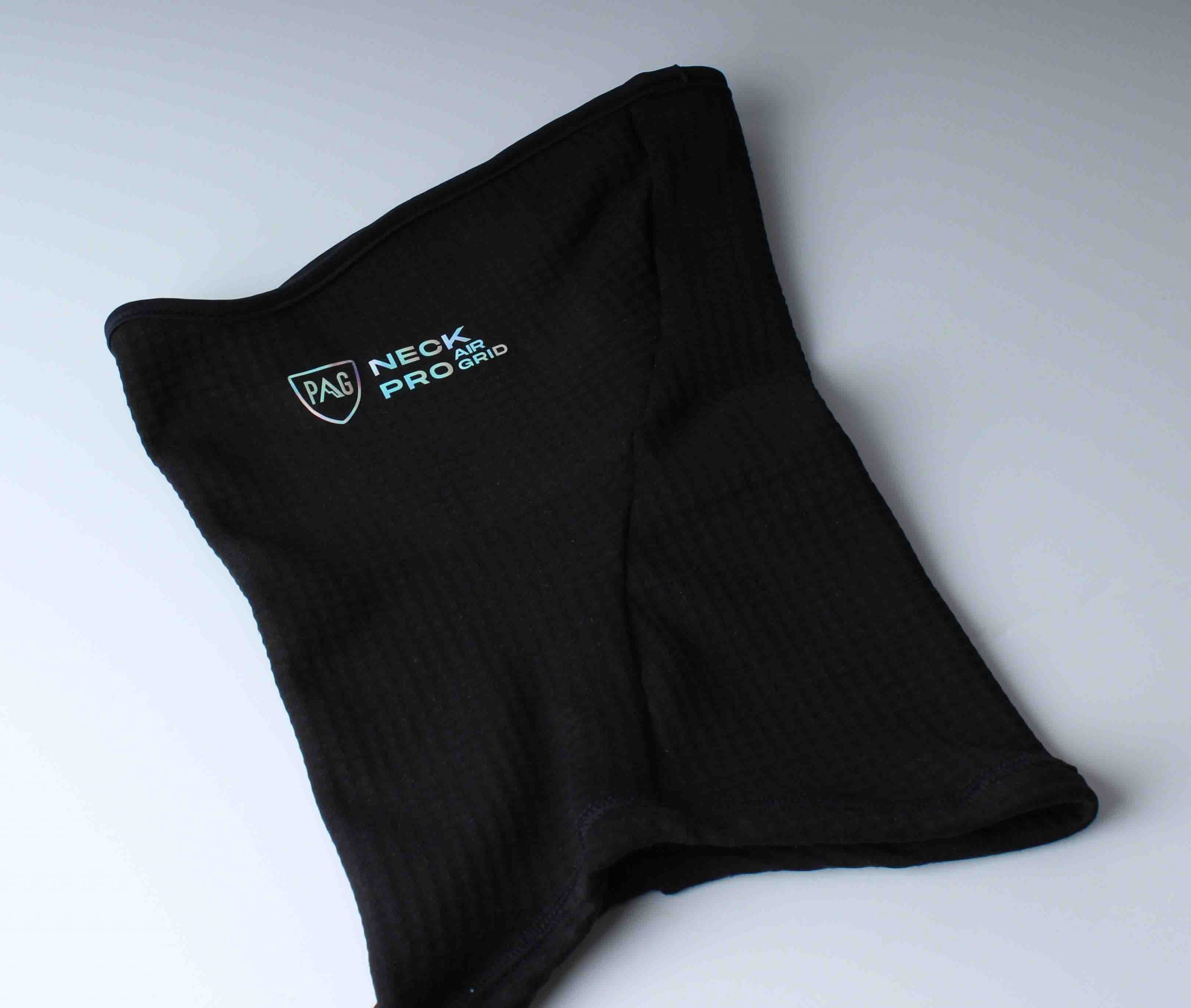 Describe your POS materials for retailers? Do you offer any other kind of retailer support for this category?
Since this year we have a commercial agent in England: James Fuller. He's doing an amazing job and we hope he'll be able to introduce and generalize PAG Neckwear in the UK.
PAG packaging for retailers will also be revisited to move upmarket and drastically reduce poly bags so we can stop using non-essential plastic.
We are fans of tailor-made solutions so we invite retailers to share their projects with us. It's always better to work together are we are both open to new projects.
Please talk us through your 2-3 keys models for FW21/22.
NECK PRO Air Grid
Designed for performance, the NECK PRO is the most technical neckwarmer we ever developed. Unique adjusted cut to mould the face shapes and a stretch bias strip for a perfect style.  Every feature had been calculated so it can adapt to any situations, it is so light and comfy you can almost forget you wear it. It has been conceived to be the « bridge » product between every outdoor sport. Available with the Air Grid material (unique material developed by PAG & 37,5 Technology) for optimum breathing and a HEIQ Eco Dry water repellant processing + a water repellant micro-fleece for higher protection against the cold. It also has a brand new holographic marking for superior visibility.
BALACLAVA FIT PRO
The most innovative facemask withing the PAG range!
Including every code of the BALACLAVA FIT, it adds a plastron and an extension for the back of the neck and the upper back. Multifunction around the face, this balaclava can adapt to any of your needs. Its design follows the shape of the face, from the head to the higher chest and it's so light you can almost forget it.
Developed with Air Grid and Micro-Fleece water-repellant materials, this balaclava is a new essential for outdoor sports. Manufactured to slip under the helmet, the BALACLAVA FIT PRO efficiently evacuates humidity (37,5 Technology) what guarantees you to always be dry and warm in your own micro-climate whatever is the weather.
Technical materials are woven in our partner's workshops in Portugal, observing the OEKO-TEX standards. The product itself, manufactured in Rhone-Alpes, France, is both technical and ethical.
HOODED ADAPT PROOF
Hooded Adapt Proof comes with the ADAPT® retractable technology, designed with 2,5L waterproof and breathable materials. It's made to face up to the cold, the snow, the rain and on a larger scale any changing weather in the mountains. It also offers every feature to protect you in hostile environments.
Adding the comfort and softness of 37,5 Technology fleece and a unique style, this is the most innovative balaclava on the market. Thought developed and manufactured in France, this is the future of balaclava for outdoors conditions.