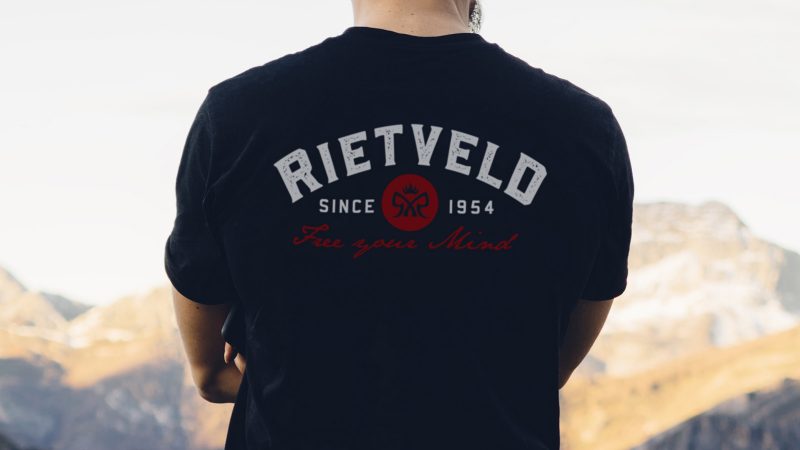 Rietveld Plans To Cross Seas To New Territories In 2021 & New 'Oceans' Collection
Rick Rietveld, an award-winning creative director and a co-founder of surf-wear company, Maui & Sons is spreading his surrealist art to clothing. Founded in 1995, Rick's brand is making a resurgence for 2021 with big plans for European expansion afoot.
Who is Rick Rietveld?
Rick Rietveld, a Southern California native, began his journey in art and surf culture in 1971. After studying at the prestigious Art College of Design in Pasadena, California, Rick co-founded the popular surf-wear company, Maui & Sons, in 1980. He held the position of creative director for 10 years, during which time his artwork can be credited to the success of the company's image and popular appeal. He has received numerous awards for his work through his 40-year career including the Federation Award for Excellence in 1986 and an OBIE Award for Creative Excellence in 1988, as well as being featured in books such as 'Stoked: A History of Surfing' and several magazines including Surfer, Surfing and Action Sports Retailer. Rick has also worked on projects for Quiksilver, Nike and held invitation art exhibitions all over the globe.
Concerning his work, Rick says: "My art tells stories of better lands, fairer seas, adventure, spirituality, beautiful women… – but the story's ending is left up to the viewer. It's a reaction to my daily experiences ensconced in my passion of the surf and beach lifestyle that I have enjoyed for the past 40 years."
How did the brand Rietveld begin?
In 1995, Rick took the next steps in his story co-founding his art derived surf-wear company Rietveld USA, by launching printed tees, hoods and boardshorts with his unique surrealist designs. This brand grew quickly across the world with the largest territories being mainland Europe and the US. In 2013, Wings Italia Spa, the then global license holder, sold to a larger US business and the Rietveld brand ceased to be manufactured as part of their reorganisation. The market and retailers were very saddened by the quick departure of this iconic brand with everyone wondering, would it come back? In 2017, Rietveld International ltd took over the global license for the Rietveld Clothing and Art brand, initially launching in the UK but with aspirations to re-enter all original territories within 3 years.
What's your USP?
Rick's amazing surrealist art is the key stone to the brand and gives it global appeal. It's art on clothing as opposed to being just a clothing brand. With over 400 back catalogue designs and more being commissioned, the brand has something for anyone to be able to "Wear Their Passion", be it surf, Einstein or 6 arm octopus ladies.
What is the brand doing to become more sustainable?
Rietveld International are passionate about driving sustainability through our sector. We are currently working on future carbon neutrality solutions with manufacturing processes and have recently moved to a 100% carbon neutral delivery company. We only use recycled craft card swing tags, recyclable poly bags and strive to limit distance travelled of all products.
By 2023, we aim to have 65% of our range made from eco or sustainable materials and aim to work with only factories registered with BCI (Better Cotton Initiative) and Fair Trade, to ensure all parts of the manufacturing process are clean and labour is paid fairly.
Where is your brand distributed and what is your most successful territory?
The brand is currently distributed in the UK, Ireland and Benelux, with the UK being our most successful territory to date due to having 6 permanent agents covering this market. In 2021 we are launching in Italy, Portugal, Greece, Cyprus, UAE and the US with a mix of agencies and distributors. We'll see who's the most successful next year.
Tell us about your SS21 collection.
Due to the nature of the artworks' history, we run a selected core range of 10-15 designs each season based on popularity and also launch 10-15 brand new designs following a chosen theme. In 2021 we are introducing a beautiful selection of new "Ocean" designs from single colour sketches of a kraken taking down a whale to incredibly detailed multicolour art pieces you could look at for days and still not see all Rick's hidden easter eggs.
Why should retailers carry Rietveld?
Rietveld adds something new to the current surf and outdoor market that hasn't been there since its departure in 2013. When displayed in store, Rietveld's t-shirts and clothing add the colour and personality this sector was missing, until now.