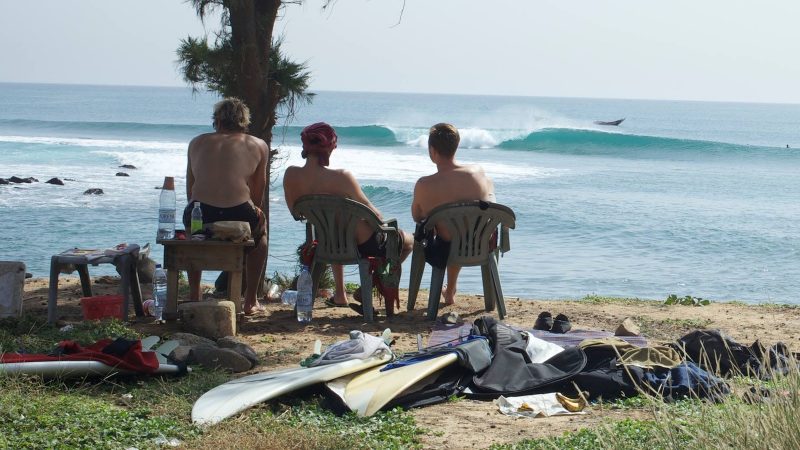 Ngor Island Surf Camp Owner Pierre-Louis Denaro on Senegalese Surf Industry Development
The rapidly developing surf industry in Senegal was about to have an investment boost in time for The Youth Olympic Games 2022, but the pandemic world had its own plans and the event was postponed to 2026. We chat with Pierre-Louis Denaro, the owner of the Ngor Island Surf Camp, a surf judge and a staff member of the Senegalese National Surf Team to find out about the opportunities for EU athletes and businesses in Senegal. Pierre tells us how the surfcamp approached the loss of customers and how Senegalese surf sector reacted to the pandemic crisis and postponing of the Games.
Can you give us some history of surfing in Senegal and how it has developed over the years?
Although the Senegalese have always been in close connection with the sea, historically through fishing, surfing in the West African nation was introduced in 1966 when Bruce Brown came to produce his now iconic film "The Endless Summer" with two young American surfers. The film is now a well-known reference in the world of surfing and if surfers know about Senegal, there is high chance they do so thanks to this film.
Over the decades, the sport has enjoyed fresh injections of significance in the country thanks to the efforts of multiple generations of local Senegalese surfers. Through the years, they have slowly but surely raised the profile of surfing in Senegal to an international scale, with national team appearances at world championship events and hosting international professional surf competitions.
The increase of surf tourism to Senegal has also been a big factor in the promotion of surfing within the country. The decreasing prices of flights to Senegal from abroad, the country's reputation for political stability and promotional surf media created a potential for a Senegalese surf travel market. Today, surfing is arguably the only sport that brings tourism to Senegal.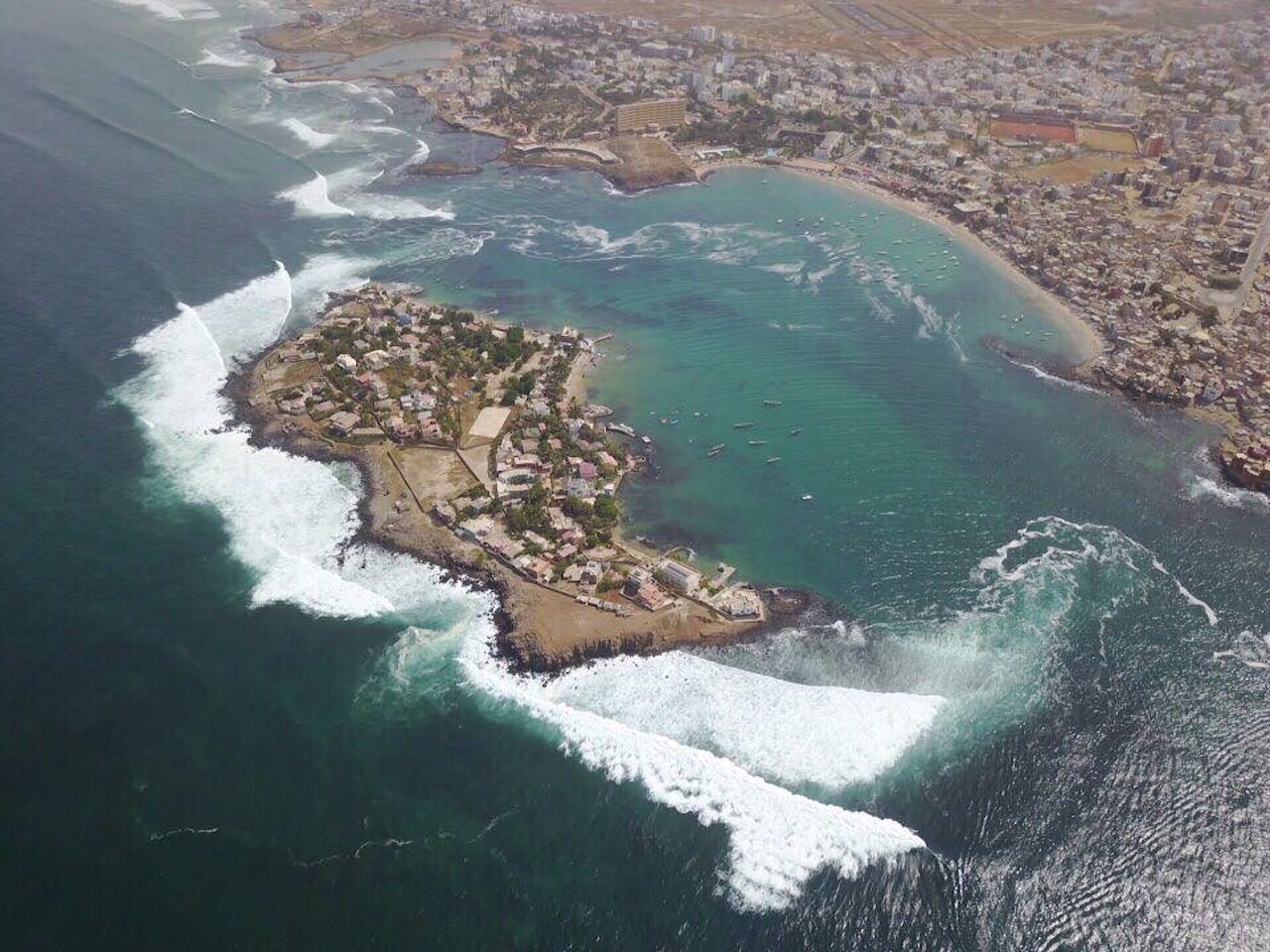 Tell us about NGor Island Surf Camp. Where do you source your boards from? Are you working with any partner brands? How was your business affected by the pandemic overall?
Ngor Island Surf Camp is one of the oldest and most well-established surf entities in Senegal. Opened in 2004, the surfcamp has generated strong reputation and is often a first choice for surf travellers coming to Senegal, with around 1,200 guests staying throughout the year. The surfcamp offers a selection of key surfing activities, including coaching, fitness, and theory, on top of its accommodation and food provision.
Accessing surf equipment in Senegal has always been very difficult, despite a steadily growing demand. There are no reliable local surf equipment providers, and import tariffs are very expensive. Although the surfcamp today has quite a large asset of surfboards, around 70, almost all of them have been acquired over time through tourists selling their surfboards to us when they leave Senegal. The advantage is that we have been able to access surfboards at discount prices, but the disadvantage is that what is offered to us is always second-hand i.e. new equipment is hard to find. Things have changed recently with the arrival in Senegal of large sports department stores like Decathlon, but the surf equipment they sell is not considered high quality.
The surfcamp has not really worked with any brands in the past but we are trying to form relationships with surfboard manufacturers so that we can get access to surf equipment, either for our own use or for retail in Senegal.
What was the demographic of the tourists visiting? Any interesting trends?
Tourism to Senegal is largely European based due to the availability of cheaper flights (300-400€ return) and the lack of a visa required to enter the country as an EU citizen. The main touristic season is between November and April, as this is wintertime in Europe. During these months, it is also officially winter in Senegal, but the day-time temperatures remain high and t-shirts and shorts are still preferred attire. Senegal is therefore an attractive destination for winter sun, especially when one realises that travelling to Senegal from Europe only takes around 6 hours if you are flying directly.
November until April is also the main surf tourism season, as it is the time of year with the best waves. Demographically, we receive surfers from all around Europe, but a majority come from Germany and Switzerland. I suppose it's because these surfers generally have larger budgets to travel further abroad and the countries are land-locked, so they don't have a coast of their own to surf.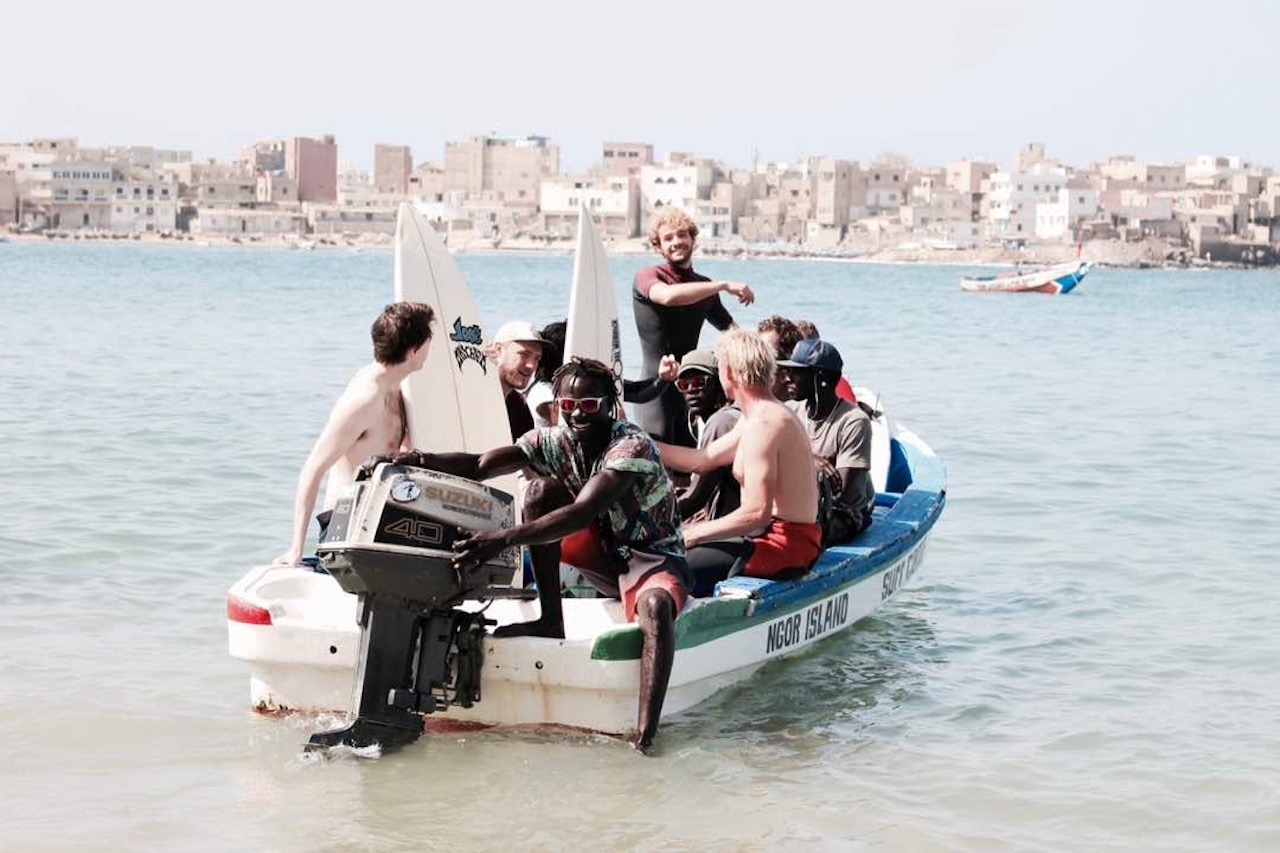 What did you do to overcome the imposed restrictions to make sure the visitors were safe and still had a great time?
The Senegalese government organised an online workshop for tourism structures on how to provide 'safe travel' during the pandemic. This included taking measures which have become standard practice around the world e.g. hand sanitisers at the entrance, staff wearing masks within the workplace. However, some good tips were given that were specific to Senegal. For example, many people here use private drivers instead of taxis and advice was given on how to make those interactions more hygienic.
How has the National Surfing Team of Senegal been doing, what has changed since the start of Covid? Any plans for the following months?
The Senegalese national surf team were not directly affected by the pandemic as it does not rely on revenue from fan ticket sales in the same way a football team does. However, the Senegalese government did ban beach access for a couple of months and this made it very difficult for the team to train as they were not allowed to enter the water, since it almost always involved crossing the beach first…
Competitions were also cancelled, including national competitions and a postponement of an international world championship event, which doubled as an Olympic qualifying event for the 2020/21 Tokyo Olympic Games. These cancellations disrupt the athletes' training cycles and have an effect on their mental preparation as well.
Tell us about the Youth Olympic Games in Senegal. How the pandemic is going to affect professional surfing in the region?
The Youth Olympic Games were scheduled to take place in Senegal in 2022, but due to the pandemic they were pushed back to 2026. The postponement of such a major international event in Senegal has huge consequences for the region, not just in professional surfing! Delays in foreign investment brought delays to the general development of the country. The opportunities for locals to benefit from may not be the same in 2026 as they would have been in 2022.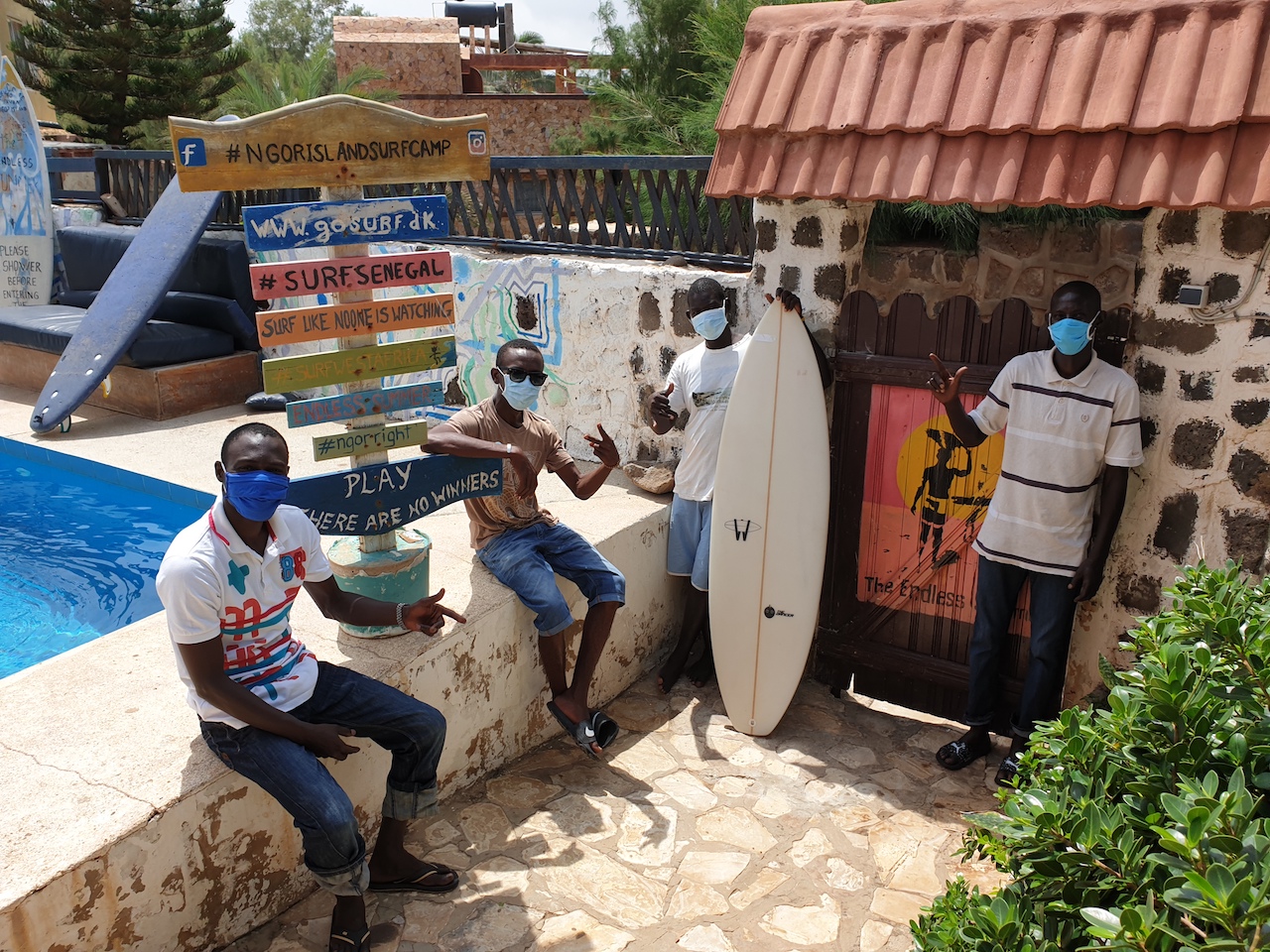 What opportunities does the Senegal surf industry present for surf brands and tourists?
Senegal ranks high on the ease-of-doing-business index in Africa. The country presents great opportunities for the surf industry in sectors such as tourism, retail, infrastructure, and new market creation. Senegal ticks many boxes as a surf destination: warm water, lack of marine threats (sharks), world class waves, swell all year around, cultural richness and variety of surf spots. On top of that, Senegal is easily accessible by air travel from Europe, has a stable political climate, warm weather all year around and a developing middle-class local population. There is demand on-site for accessibility to surf equipment and only mild competition in key market areas.
Do you have any advice you could give to the European recreational and pro surf industry?
Same as in Europe, the pandemic brought our business to a stand-still basically overnight. Our clientele was 100% foreign surf travellers coming to Senegal and staying at the surfcamp. So, when the borders closed, so did the clientele. Today the borders are still shut to tourism but the surfcamp has changed its business model to appeal to local surfers, even if this does not compensate for all our losses. My advice, if something like the pandemic were to happen again, would be to have a plan B already in place so you're not scrambling to adjust to the new market environment. Ensure you have more than just a single revenue stream so that if it is cut off, you have another to fall back on.