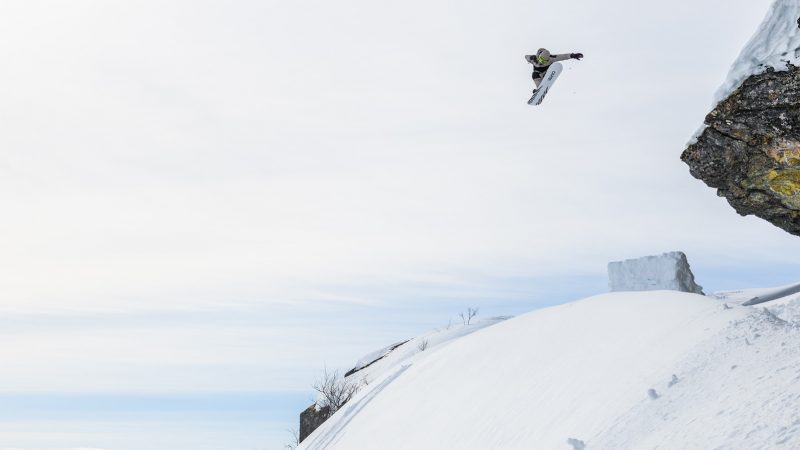 Deeluxe Talks Snowboard Boot Innovation With Source
DEELUXE aren't letting COVID-19 getting the best of them. Pushing on with new innovations for their boot design, we've got some serious upgrades coming our way in 21/22. We caught up with Florian Heim, Marketing Manager at DEELUXE to get an insight to what they've been working on.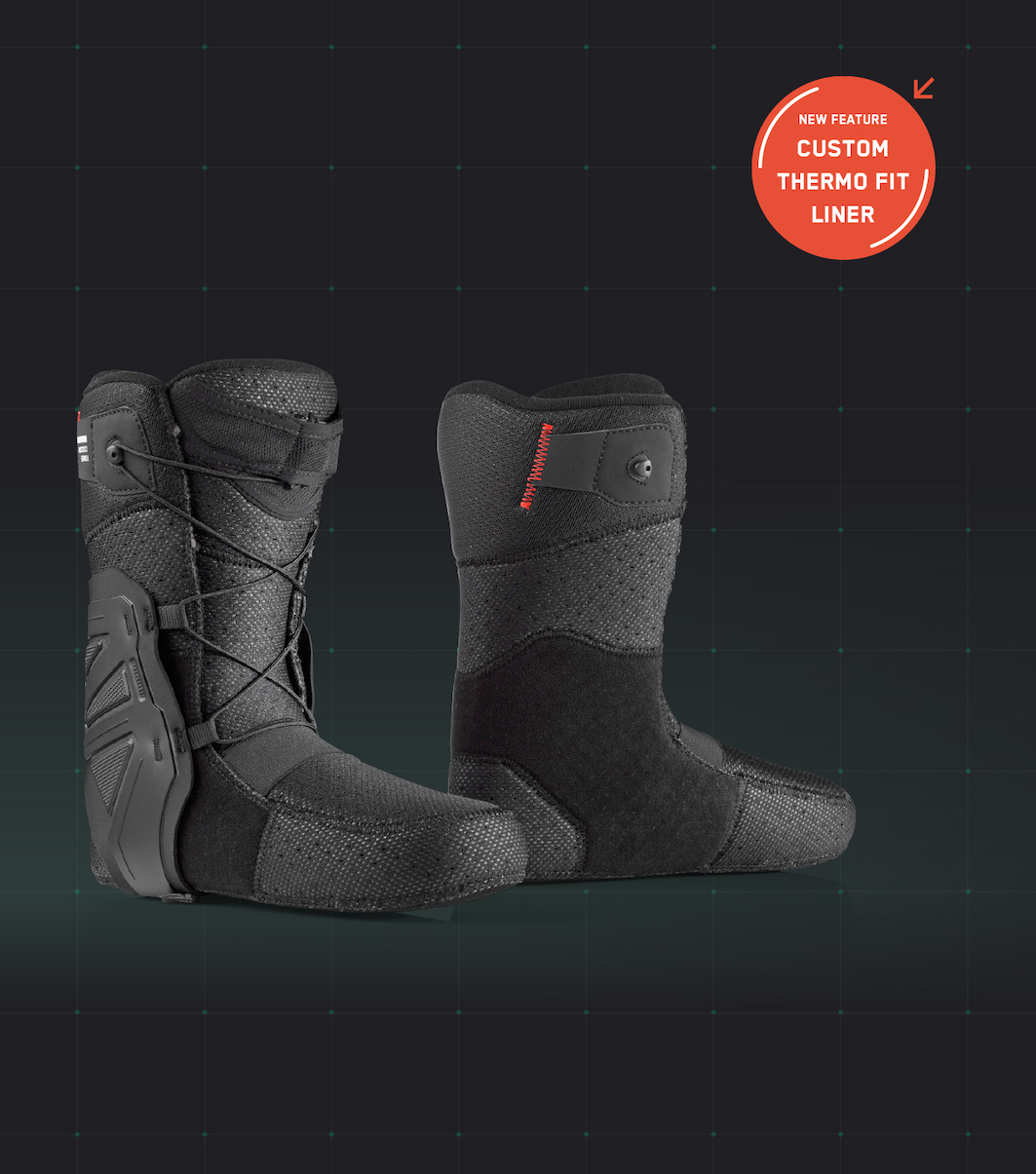 How has COVID-19 affected your design process? 
Instead of being slowed down by COVID-19, DEELUXE decided to go full steam ahead with our innovative approach when it comes to building – what we believe are – the best snowboard boots in the game. Instead of taking a step back, we're introducing the freshest and most sophisticated DEELUXE collection ever.
What can we expect this season? Do you have any new innovations coming our way for 21/22? 
Our 21/22 collection will feature an all new liner set up and completely redesigned boot tongues in order to upgrade the flex of each boot model. Furthermore, we're introducing the all new "flex booster" – an accessory to customize the flex of your boots. On top of that, we're introducing L3 BOA® – a revolutionary BOA® configuration that is exclusively featured on the DEELUXE Deemon L3 BOA. This fresh design combines the advantages of our proven L3 lacing system with the signature performance of the BOA® Fit System. Welcome to the future of snowboard boots.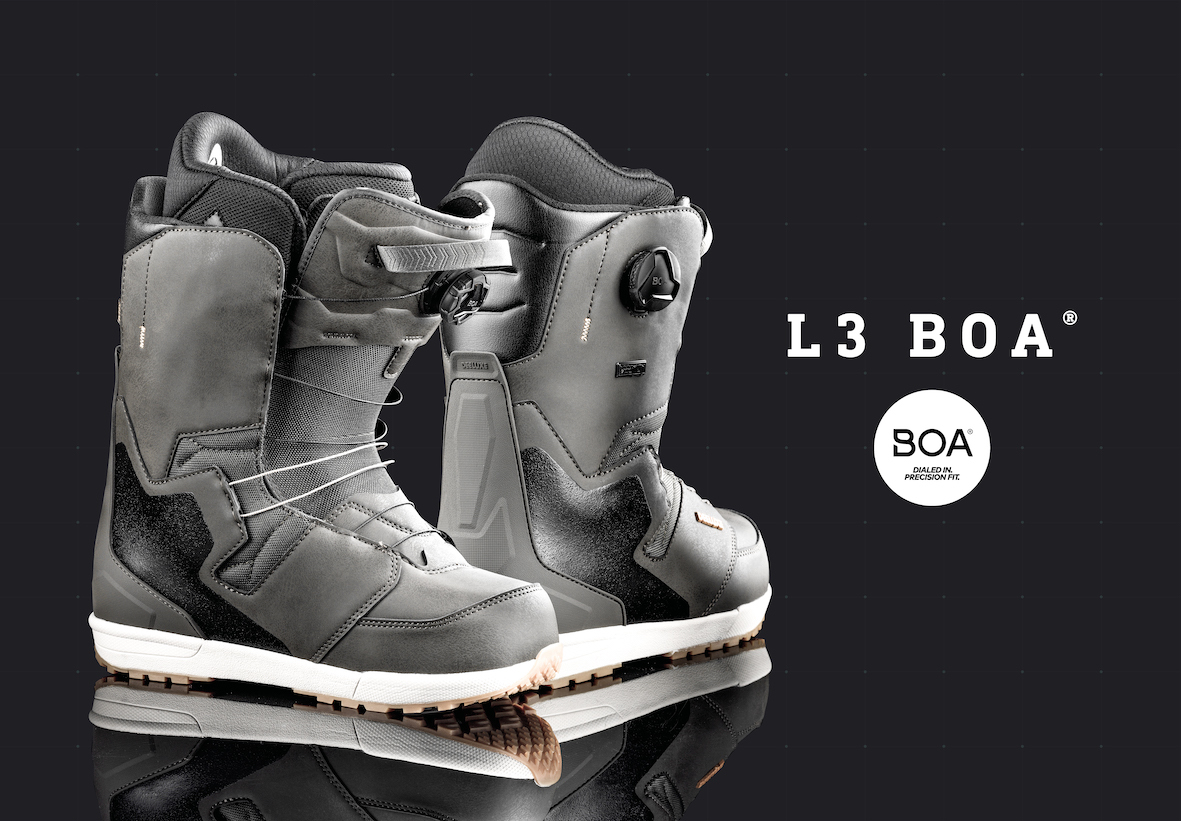 Tell us more about these new elements for your boot collection? Give us a little breakdown on your new innovations.
Liner Set Up: We've completely reimagined our snowboard boot liners, rebuild everything from the ground up and came up with an all new DEELUXE liner set up. While we were offering special thermo liners in the past, from now on all DEELUXE liners will be thermo moldable, but still guarantee the out of the box comfort that DEELUXE boots are known for. Each one of our liners is tailored to a certain purpose and riding style that perfectly aligns with the different series of our boots range. That means the freestyle snowboard boots will be equipped with different liners than our all mountain range or our adventure series.
New Tongue Flex Concept: In our current collection we already offer various different flex options (like Custom flex, Asymmetrical flex, Free flex, Pro flex…) in order to tailor each boot model to the respective terrain and riding style (for which each model is designed). For our 21/22 collection we've taken this even further and also completely redesigned our boot tongue set up. With a nod to skate shoes—which offer a slew of tongue and padding options to meet one's personal preferences—we've carefully developed each tongue around the unique demands of our boots and the riders who rock them.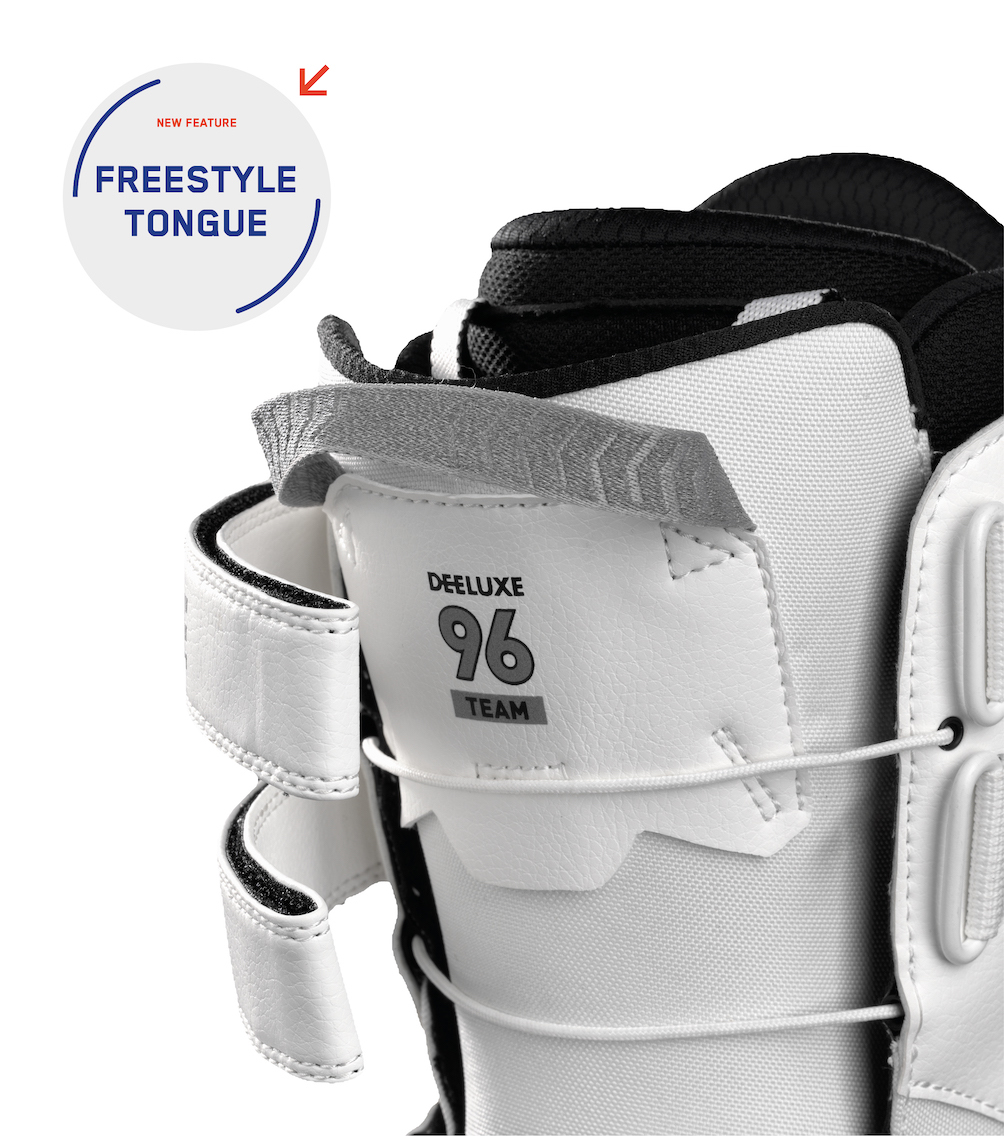 Flex Booster: During the course of redesigning our tongue set up, we've also developed the all new flex booster. Available as an accessory, the Flex Booster strengthens a boot's tongue, creating a stiffer flex while offering additional support. It can also prolong the life of a boot by restoring or enhancing its flex. Thanks to a progressive design, it provides greater resistance as it bends, optimizing support and protection—especially from harsh landings. As icing on the cake, the Flex Booster enables you to modify a boot's flex for specific adventures—be that reinforcing the flex of a jib boot to slay kickers or transforming a freestyle boot into a banked slalom hero. Flex boosters are produced in the factory of and by our friends from UNION bindings. We are currently trying to find a solution to manufacture them of 100% recycled material.
L3 BOA®: Together with our friends from the Austrian department of BOA® we've came up with a solution that combines our patented L3 lacing configuration with the BOA® Fit System. This fresh design combines the advantages of our proven L3 lacing system with the signature performance of the BOA® Fit System.