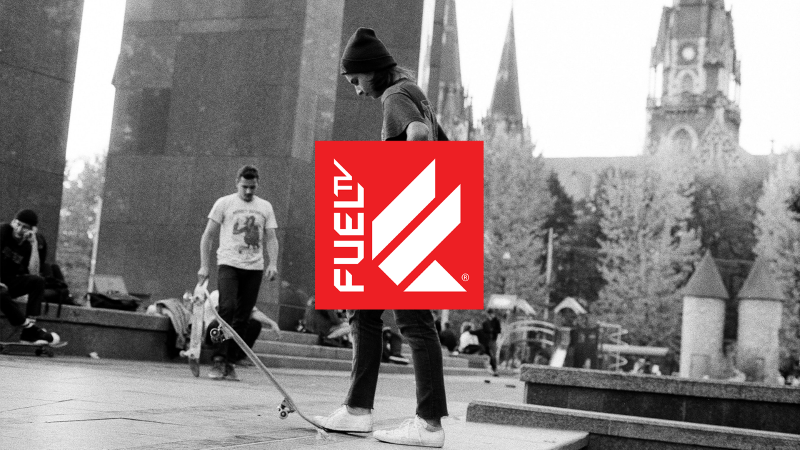 Fuel TV Partners With WSL To Live Broadcast Tour Action
The WSL Tour will be broadcast live on Fuel TV, with Fuel TV holding the exclusive broadcasting rights to tour events in Portugal. Tune in on Fuel TV for the latest event of the Australian leg, the Rip Curl Narrabeen Classic (April 16 – 26).
Press Release:
FUEL TV broadcasts the WSL Tour
Watch all the action live
FUEL TV will join the WSL Tour and broadcast pro surfing's top 34 men and 17 women battle for points, money, and glory in both familiar and off the beaten track waters around the vast continental country Down Under.
After the 2020 pandemic plagued hiatus, the World Surf League is set to a challenging season under a new format, starting at Pipeline, Hawaii, and finishing at Lower Trestles, CA-USA. Between the two legendary locations, the Tour will cross the globe through Australia, Northern California, mainland Mexico, Brazil, and Tahiti.
This challenging elite level surf competition will be broadcasted live by FUEL TV, the Global Home of Action Sports, holder of the non-exclusive broadcasting rights of the WSL World Tour for the regions of EMEA, LATAM (excluding Brazil), and ASIA, and the exclusive broadcast rights to Portugal.
The WSL Tour kick-off will a super charged Australian Leg, extending from April 1st all the way to May 26th, made up of four back-to-back events in an exciting mix of well-known waters and uncharted territory for Pro Surfing.
This refurnished Aussie Leg started at the classic spot of Merewether, with the Rip Curl Newcastle Cup (April 1-11), crowning world champions Carissa Moore and Italo Ferreira. It will now be followed by the Rip Curl Narrabeen Classic (April 11- 26). These events bring pro surfing's elite back to two of its most iconic birthplaces, matching tradition with the vanguard of the sport. Then it's time to jump on a plane and cross the country, where the familiar and always highly anticipated Boost Mobile Pro in Margaret River (May 2-12) will take place. Finally, in a surprising and thrilling add-on, the Rip Curl Rottnest Search (May 16-26) will see the remote island of Rottnest, off Western Australia's coast, make its Pro Surfing debut. All these events are presented by WSL's longtime partner Corona Extra.
Stay tuned on FUEL TV to follow the live broadcast of these electrifying
events. FUEL TV partners up with the World Surf League, the Global Home of Surfing, to bring you the best surfing in the world.