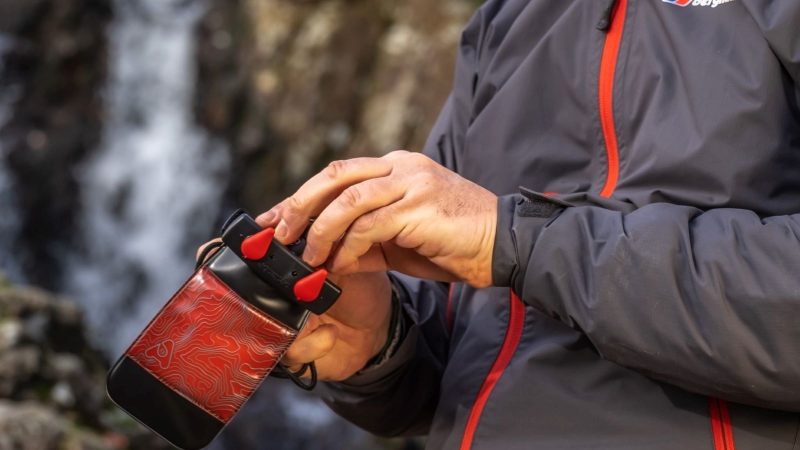 Aquapac Report Strong Sales After Using Lockdown To Invest In Growth
Waterproof case brand, Aquapac has seen a 30% sales growth in the first 6 months of the 2020/21 financial year, their best first year-half in 4 years. Aquapac have attributed this success to the pandemic heightening the popularity of outdoor pursuits, investing in new products and the hiring of James Tuck as their new Marketing Manager.
Press Release:
Aquapac invests in growth during lockdown
The waterproof case brand makes new appointment after strong sales  
British outdoor and water sports accessories brand, Aquapac, has seen a strong sales performance over the last nine months, with its best first-half financial year results for four years attributed to investing in new products, a new marketing manager and Covid pushing more of us into outdoor sports.
After seeing sales impacted significantly due to the global pandemic in spring 2020, the team at Aquapac knew they needed to invest to ensure the best recovery possible for the brand once things started to settle and return to normal.
Many brands in the outdoor and water sports leisure industry have benefitted from consumers spending more time on new and existing hobbies during lockdown. A rise in the popularity of cycling and paddle boarding meant Aquapac was perfectly positioned to capitalise on a growing market. The company has seen sales increase 30% in the first six months of 2020/21.
In October 2020, Aquapac hired a new Marketing Manager, James Tuck. Tuck has a wealth of marketing and communications experience in the outdoor and marine industries having previously worked with brands such as Helly Hansen, Raymarine, Princess Yachts and GP Batteries. He's a qualified mountain leader, sailing instructor and previous RNLI lifeguard now engaging in mountain biking, sailing, hiking and surfing. After six months in the role of Marketing Manager for Aquapac, he has now been appointed Marketing Director.
Tuck said "I was thrilled to join Aquapac, whose products I've known and used as a consumer for years. The brand has exciting potential. As Marketing Director, I'll be focused on growth, ensuring we support our sales network."
Co-CEO Max Malavasi added, "The pandemic has pushed us to make tough decisions. The recent sales growth gives us the confidence to confront future challenges. It made sense for us to invest in our team. The positive performance we've seen over the last ten months has been a result of everyone working together. James has made a great start, impacting our business positively."