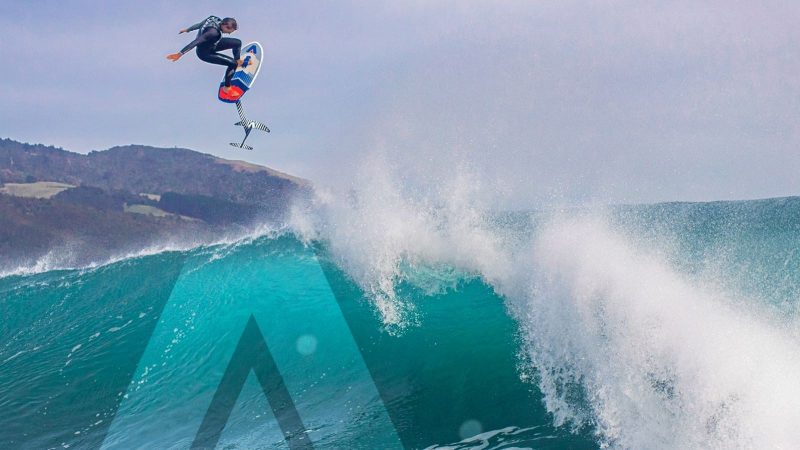 RD Distribution Welcomes Armstrong Foils To Portfolio
RD Distribution is a French Watersports distribution company founded in 1996. The company is run by a small team that hand picks and tests the brands they represent. They started with working on import and distribution of materials for shapers in France and the rest of Europe, and are now widening their portfolio to bring the best brands in watersports to the European market.
Can you tell us about the story of RD Distribution and the idea behind launching the business?
The idea behind the company is to distribute and offer the best brands we can find in the watersports. We are not looking into the most popular and marketed brands, but ones with a unique concept that fits into our R&D family. The brands we represent share our values and ideas of the product that the final customer should receive. For us, that is what makes a brand premium, in fact, luxury.
We are really lucky to have a team that are so involved with watersports, like surfing, kitesurfing, windsurfing, foiling, wing foiling, and SUP. Each one of them are so connected to their sports and out there on the water as much as possible. Having an experienced and sports orientated team, helps us find the best possible product out there. Every brand we represent has been tested first by our team members.
We have never really put a big emphasis on advertising and marketing and had a more of a word of mouth mentality. Our main focus has always been on giving the best service we can to our professional customers and their business. Although this has worked for us for years, with the increase of social media and the fast evolution regarding communication in watersports, we decided to try a different route, to help customers in Europe find us easily. Big thanks to all you guys at Boardsport Source for this post and for their professionalism.
Please tell us a bit about the brands in your portfolio.
At the moment our portfolio consists of 6 brands:
Armstrong Foils: One of the best foil brands of the world. They produce foils, boards and wings at an awesome high-end level. The R&D is also mind-blowing, for their foils for example, they work with the designers of Team New Zealand and Luna Rossa (America's Cup).
Avanti Sails: If you are looking for a unique sails brand with unique R&D, Avanti Sails is the one. They have been developing membrane sails in windsurfing for over 9 years. The performance of their shape and materials is unique and accessible to all!
Sunova: A brand with a big history, they have been making handcrafted boards since 1976 in their own factory. A unique knowledge in terms of Balsa and Paulownia constructions to create magnificent boards for SUP, wing foiling, surfing, windsurfing, kitesurfing.
Surf Organic: We are also very conscious of the environmental impact of our sports on the Planet. So it was a no brainer for us to help this brand promote and import their eco designed products for wax and surfing accessories.
Betel Nut: This is a one-of-a-kind brand, handcrafted wax by a passionate man. Our team tried out the product, loved it, and the rest is history.
Blackfish: Blackfish is one of the best SUP paddle brands on the market. The shapes are really efficient, the construction is light, and the best aspect is that you don't need to be a professional to appreciate all their range!
Exciting news, you have recently teamed up with Armstrong Foils, tell us more about that? 
Yes, we are so excited to work with a brand like this and they fit right in with what we stand for. The Armstrong Team is really unique in terms of efficiency, responsiveness, and high quality of development. We already contacted them 3-4 years ago but the timing for the European market wasn't right. After trying their foils, boards and wings, everyone on our team was stunned… It was a big YES to work with them.
How do you see the market for foils developing in the European market?
It's going to be crazy. Right now, especially in France, the demand is growing on a monthly basis. We can already see the same demand in the rest of the European countries like Germany and Holland. Kitesurfing first democratized the foils. Then, windsurfing and SUP adopted it, but now, with wing foiling, it overtakes the other 3, and is going to boost the foil's market