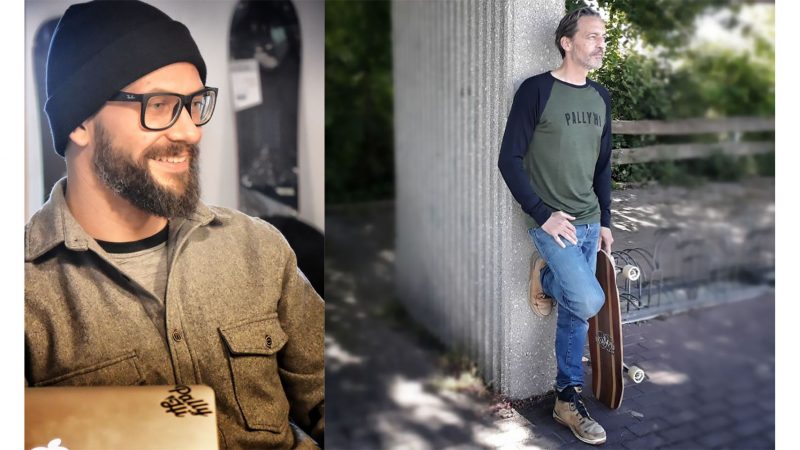 Johannes Ritter & Greg Common Take On New & Additional Management Roles At Pally'Hi
Gregor Common will take over the position of Global Sales Manager at Pally'Hi, alongside his current position of Global Sales Manager at Amplid Snowboards. Pally'Hi has also announced that design, production and supply chain management will be taken over by Unit Manager, Johannes Ritter.
Press Release:
PALLY'HI APPOINTS GREGOR COMMON AS GLOBALS SALES MANAGER
Gregor Common, currently in the position of Global Sales Manager for Amplid Snowboards, has been appointed to take over the additional task as Global Sales Manager for "Pally'Hi".
Amplid's merino brand Pally'Hi has been founded by former pro-snowboarder Peter Bauer in 2013, born out of a very personal wish to have sustainable, functional and fashionable clothing that would allow its wearer to go from the boardroom to the outdoors on a whim.
Unit manager Johannes Ritter, who has been responsible for Pally'Hi's global sales program, will take over the responsibility of design, production and supply chain management.
"Pally'Hi's sustainable approach to fabric sourcing and production, its stylish minimalistic design and the expedition-free look of outdoor apparel really hits the consumer's Zeigeist" states Gregor Common, "I am really looking forward to add softgoods to my sales program."
Johannes Ritter is looking forward to investing his resources solely into the product itself: "Sourcing the right production partners with the same ecological consciousness as we have requires full attention. Plus our collection becomes more and more complex on the fabric side, blending merino-styles with bamboo or hemp fibres can get quite scientific."
Gregor Common will begin his role immediately and will operate out of Nürnberg.
Stay connected via Instagram:
@gregorcommon; @peterbauersnow; @jo.hannes.ritter
@pallyhi and www.PallyHi.com