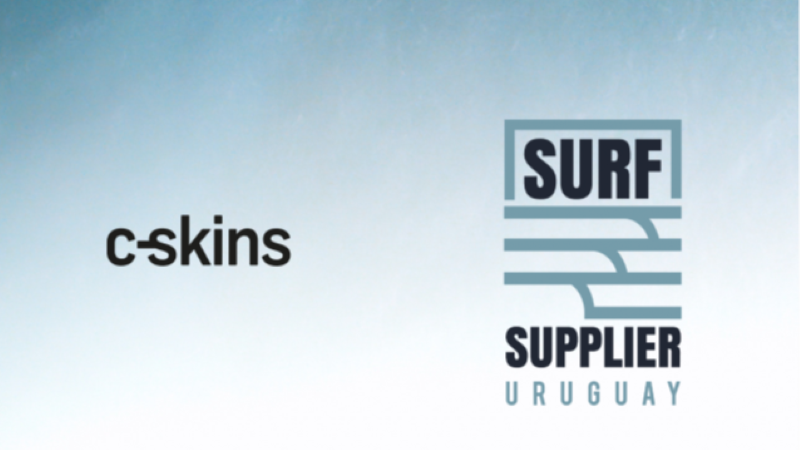 Surf Supplier Appointed To Distribute C-Skins In Uruguay
Following the recent announcement that C-Skins have partnered with Peak Distribution in Germany, the wetsuit brand is now expanding into South America. To do this, C-Skins has appointed Surf Supplier to distribute C-Skins within the Uruguayan market.
Press Release:
C-Skins wetsuits appoints Surf Supplier, as Uruguayan Distributor
C-Skins wetsuits is proud to announce the appointment of Surf Supplier Uy as C-Skins Distributor for Uruguay, S. America.
Gerardo Espiñeira and his team at Surf Supplier, established since 2002 are known for the distribution of world class brands such as Channel Islands Surfboards and Bubble Gum Surf wax to the surf retail and shaping markets across Uruguay.
Adding a trusted neoprene brand to the line-up seemed like a logical next step, and both teams are relishing the opportunity to develop the brand in a new market on the far side of the Atlantic for the first time.  C-Skins will support Surf Supplier, whose local knowledge and experience will be critical in spreading the word.
Gerardo Espiñeira, Director at Surf Supplier said, "We are very excited and proud that C-Skins are trusting us for the representation and distribution of their products in our country.
C-Skins wetsuits provides us the opportunity to offer big variety of high-quality products encompassing the different weather conditions. South American surfers will surely be comfortable and warm in the water. Good waves!"
Enquiries, please contact: [email protected]