Vans' Spanish Team Releases First Full Length Vid 'Iberico'
Vans' Spanish crew have been chasing the sun, through winter, spring and summer to hit up various cities across Spain for the team's first full length vid, 'Iberico'.
Press Release:
IBERICO
A new skate edit by Vans Europe 
Vans Europe are proud to release Ibérico, the latest team video from the Iberia crew.
Ibérico is the first full-length video coming from the Spanish team, so it had to be a special one. Chasing the best weather and longer days, the crew kicked things off in Alicante, followed by Barcelona and then rounding things off on the other side of the country in Cadiz and finally, Madrid.
The team had their priorities straight – a Jamón ibérico at every spot. Oh and skating together and getting to know each other was also up there on the list. Tania Cruz, the team's first female rider was part of the fun, as was Pol Amadó, who the crew discovered was always drawing stuff, so he was recruited to design the art and animations for the video.
Ibérico is available to watch now on YouTube. 
Follow @vansskate and @vanseurope on Instagram to learn more about the Vans skate team.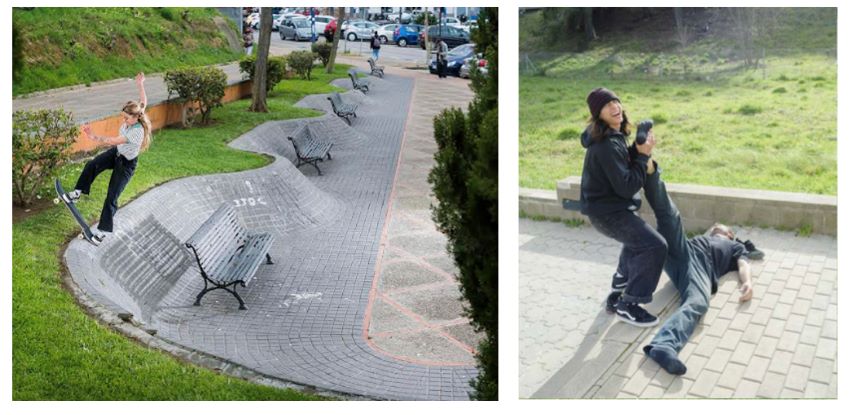 Skaters
Afonso Nery
Alex Furtado
Arnau Truque
Ben Skrzypez
David Sanchez
Dubann Machuca
Florentin Marfaing
Gelek Gonzalez
Ibon Mariño
Joscha Aicher
Martino Cattaneo
Nuno Relogio
Pedro Roseiro
Pol Amadó
Rafa Cort
Roberto Alemañ
Tania Cruz
Victor Pellegrin
A Video By
Blai Costa  
Filmed By
Blai Costa
David Lindberg
David Sanchez
Gelek Gonzalez
Ivan Vicente
Jack Thompson
Javier Menendez
Joscha Aicher
Laurence Aragao
Mario Fortea
Max Pack
Nico Cook
Pablo Gonzalez
Tomas Codina
Yoryo
Photography
Gerard Riera