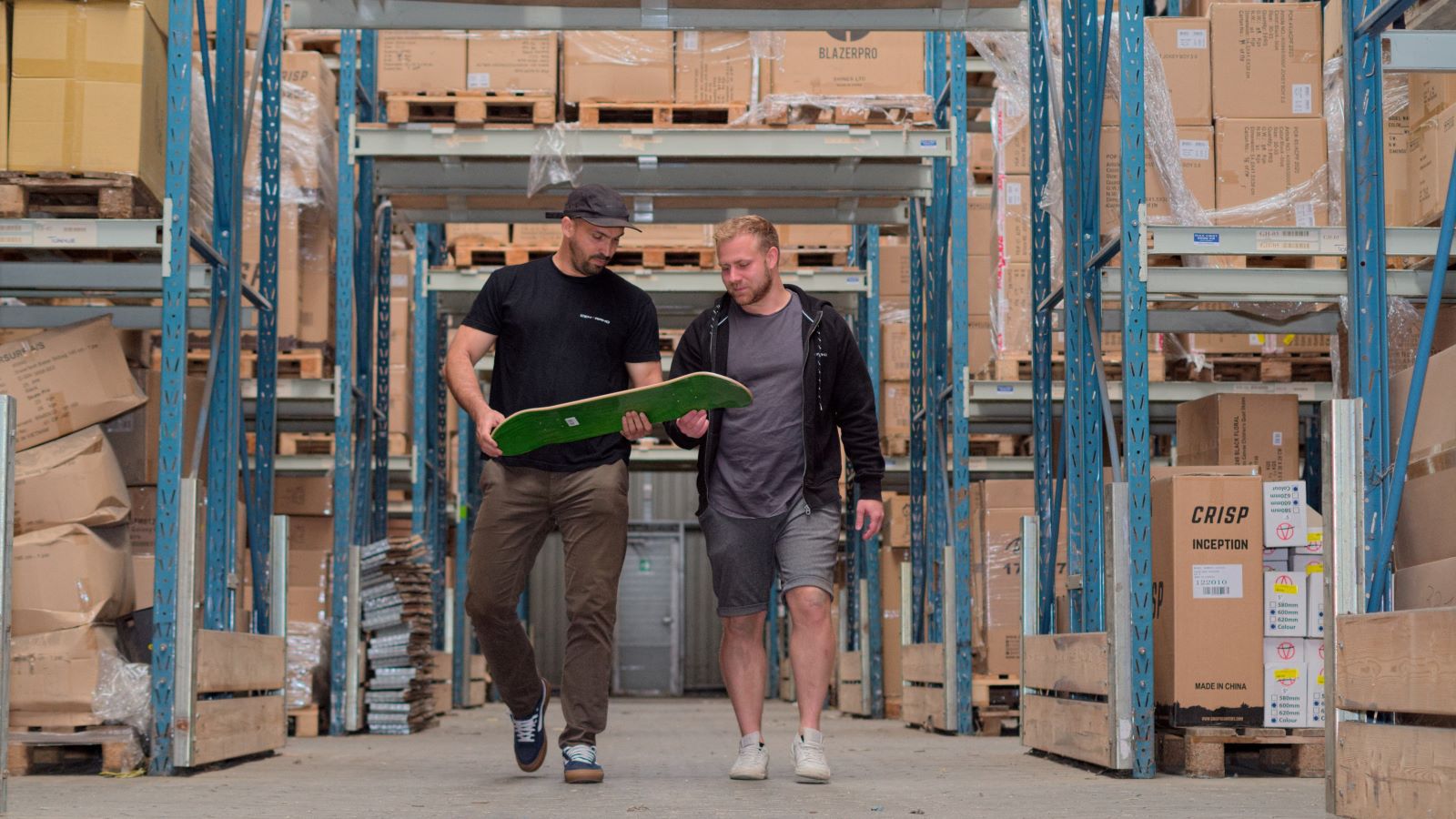 Centrano Distribution Talks COVID, Skateboarding Boom & The Olympics
Starting off as a single retail shop in Denmark, Centrano quickly grew into one of the biggest distribution companies in Europe.  We caught up with Sarkis Milo Hernandez from Centrano Distribution to chat about the recent boom in skateboarding, the Olympics, the mark that Covid has left on the industry and how they've dealt with it.
How did Centrano get started?
Centrano started out as a normal retail shop. After a few years, other shops started asking to buy products from us at favourable prices, to resell to their clients at the local level. We realised that there were holes in supply markets, so we slowly started reaching distribution agreements with our suppliers, to the point where Centrano was officially born. Starting as a shop and then developing into a distribution company helped us understand our industry from different points of view. It has also helped us create an action sports eco-system where we try to connect brands with shops, users, riders, event planners, influencers, and publications like yours. Our purpose is to support, inspire and grow the action sports industry and the riders' communities.
Could we have a brief history of the business?
Centrano started in Denmark, operating with 1 single sales rep. Six  months later, a second person was hired and the process of expansion into other markets started. We were working one day at a time, with the focus of offering action sports to as many people as possible and representing our brands in the best way possible. Today, we are active on the entire European continent – from the UK all the way to Russia and Kazakhstan, working with a network of over thousands of shops. We have a big selection of skate, longboard, water sports, BMX, accessories, protection, scooter and snow brands in our catalogue.
Who are the key players on the management team and what are their backgrounds?
Centrano has a tight team of sales reps, purchasers, and marketing people. At the managerial level, running everyday sales and marketing operations, we have Mikkel Højland and Sarkis Milo Hernandez, but we are convinced that a huge part of our success comes from finding the right profiles for our team. We put a lot of focus on skills, but even more so on personality and character. Our common effort and agreement on our goals have been essential for our growth as a company and the action sports community.
What are your bestselling skate brands and why?
A young brand like The Heart Supply has quickly placed itself among our bestselling brands, as their design and quality are premium. We think this brand has a very sympathetic vision, spreading skateboarding and good vibes to as many people as possible and helping people in need. We cannot forget their incredible team of riders, including Chris Chann – Skateboarding Influencer sensation with a reach of millions via social media – but also star skaters like Jagger Eaton and Heimana Reynolds, who will be representing the USA in the Tokyo 2021 summer Olympic Games.
All time classic brands like Madrid Skateboards and Zoo York have also seen high sales during the last two years across all European markets. On the other hand, newcomers like VERB and KFD are getting fast recognition and finding their place in the European markets.
How has the lockdown affected your business?
The beginning of Covid-19 back in March 2020 was a shock for all of us. Nobody knew what to expect. Sadly, we saw local shops in several countries struggle and some had to close their doors, which temporarily affected our company. Luckily, the market rebounded and resulted in positive numbers and a new increased wave of people actively doing action sports. It is quite a paradoxical fact that a global pandemic has helped increase the size of the action sports industry.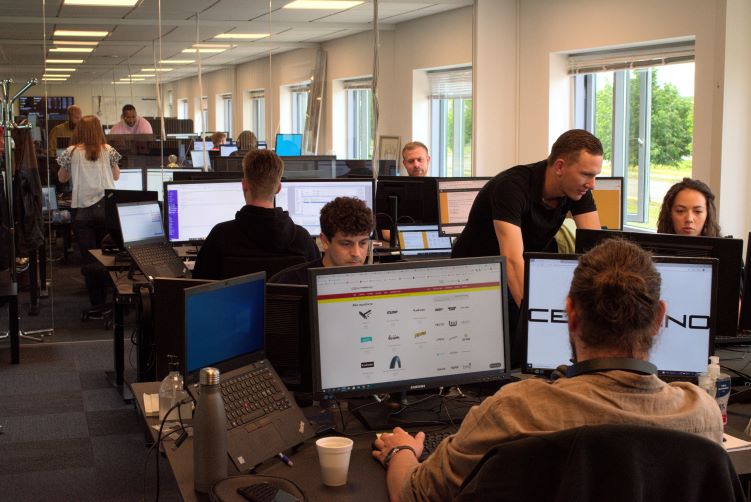 How are you working with retailers in this pandemic affected market?
During the last year and a half, Europe has been a patchwork of ever changing conditions and Covid-19 restrictions. For this reason, we needed to be in close contact with our clients and follow the news and regulations across the entire continent. More and more clients increased or moved the bulk of their operations to online business. In many cases, we had to be very flexible and help many of our clients to go through this period. I think that good and clear communication with our clients and having a sound organisation has been key during the lockdown.
Global supply chains for skate hardgoods are under pressure right now. What is your take on the situation and how will it move forward?
With high demand, production costs have also gone up, and shortages of raw materials have become frequent. The icing on the cake has been the increased transport costs due to low availability of containers worldwide. It has not been easy, and the prices of some products have gone up. On the other hand, we have been able to forecast and plan correctly, in collaboration with our partners and suppliers, avoiding a worst-case scenario. Going forward, we expect continued high demand and price challenges. We hope for stability and the global pandemic slowly goes away. Rest assured that we are paying a lot of attention to the markets.
What are your thoughts on Skateboarding becoming an Olympic sport?
Skateboarding is an international societal phenomenon, and it is also a huge industry. Sadly, even after many years, there is still too much stigma and misunderstanding about what skateboarding is. We hope the Olympic Games will help legitimise skateboarding and make it more understandable and accessible for more people worldwide. At Centrano we could not be happier seeing skateboarding at the games for the first time. This is a way of honouring those skaters and industry people that have spent decades of love, passion, creativity, hard work, blood and tears to make skateboarding what it is today.
How do you see the skate industry developing in the next few years?
We can see skateboarding reaching new heights and new territories. Being an Olympic sport, skateboarding will be able to reach new regions and demographic groups around the world. In places where skateboarding has historically been seen as borderline illegal, it will suddenly become a legitimised sport. Gender-wise, we're seeing more girl skaters than ever before, to the point where today you can find a brand like MEOW, which is created mainly for female skaters. There are also companies like The Heart Supply and organisations like Make Life Skate Life helping to bring skateboarding to more people, supporting poor communities and building skateparks in 3rd world countries. The logical result of this can only be a global growth in the number of skaters in the coming years.
Are you looking for more brands and in which categories?
Category expansion and the search for new brands is an ongoing process that never ends, but we need to be critical and select carefully which direction we go. We are happy to announce that before the year ends, we will expand our catalogue opening brands like MEOW, Alien Workshop, Habitat, and a new brand called Vol.1. The collaborations among Centrano, brands & clients is unique and together we can make sure to offer high quality products at the right prices and in the right places.