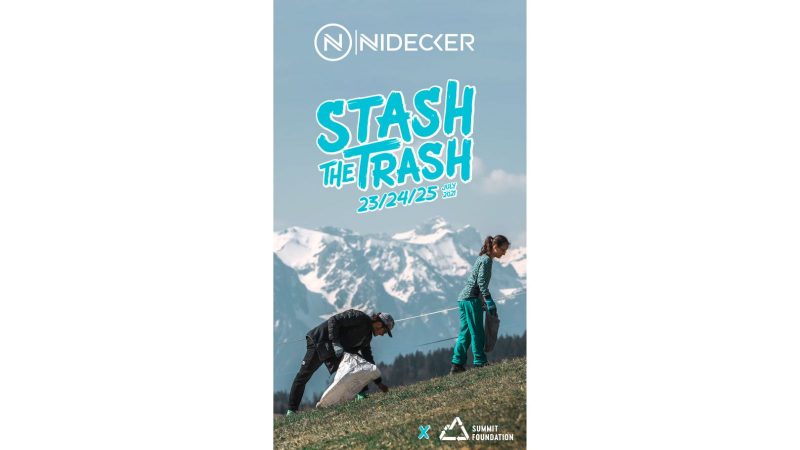 Litter Picking With Nidecker: Stash The Trash!
Today, tomorrow and Sunday, Nidecker Snowboards invite you to head out to your local spot and 'Stash The Trash'. To get involved, sign up by following the link below, then go litter picking; remember to take a photo of your rubbish haul and tag #stashthetrash on Insta to be in with the chance of winning a Nidecker setup!
This weekend sees the launch of a brand new summer Nidecker Snowboards activation called Stash The Trash. The hardgoods brand is aiming to bring together their manufacturing partners, suppliers, distributors, reps, shops and customers for a fun couple of hours of litter picking in their favourite local spots.
"The aim here is to show Nidecker cares about the places we work & play, and to give our friends, partners and customers the opportunity to do something together – even though we're still separated by travel restrictions", says Nidecker & Flow Brand Lead Thierry Kunz, who will be doing a cleanup with Nidecker team rider Mathieu Crepel and a few dozen passionate & motivated locals around Biarritz.
A test event at Nidecker's Rolle, Switzerland HQ yesterday saw brand employees gather nearly 30kg of trash in an hour and a half despite expecting to find very little in notoriously-clean Switzerland.
The weekend was planned and executed with Summit Foundation, who are longtime Nidecker beneficiaries via their 1% For The Planet contributions.
More info: https://www.nidecker.com/en/content/442-stash-the-trash
Photo: @zimydakid @summit.ngo