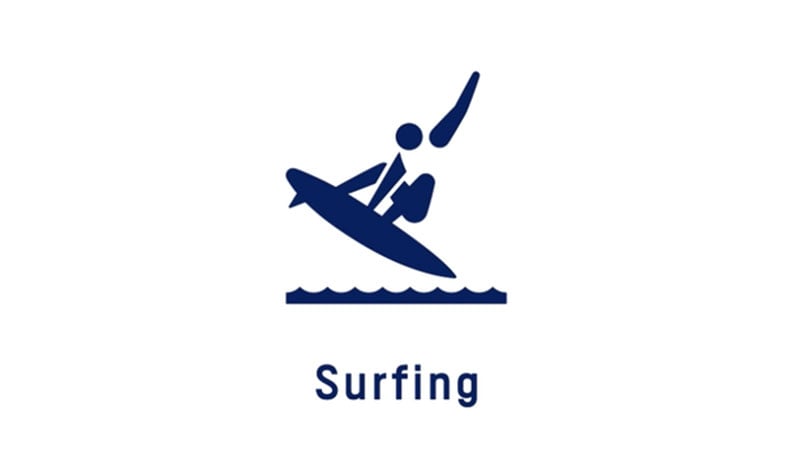 Results: Tokyo Olympic Surfing
Tropical Storm Nerpartak brought high winds and a big swell to the usually calm waves at Tsurigasaki Beach. The conditions opened up opportunities which competitors definitely made the most of. Despite some shake ups in the final standings, it was the current world champions that won gold; Brazil's Italo Ferreira in the Men's and USA's Carissa Moore in the Women's.
Men's Surfing Results
The current world champion Italo Ferreira won Olympic gold after scoring 15.4 in the gold medal match following three days of  competition at Japan's Tsurigasaki Surfing Beach. After recovering from a broken board on his first run, surged ahead of Japan's silver medallist Igarashi who finished the final on 6.60. Earlier, Australia's Owen Wright won the bronze medal, defeating Brazil's two-time world champion, Gabriel Medina.
Women's Surfing Results
As in the Men's, it was the current world champion who won the gold. USA's Carissa Moore scored 14.93 in the final where she went head-to-head with South Africa's Bianca Buitendag who finished on a score of 8.46, taking silver. The bronze medal competition saw Japan's Amuro Tsuzuki triumph over USA's Caroline Marks, with Tsuzuki scoring 6.80 against Marks' 4.26.