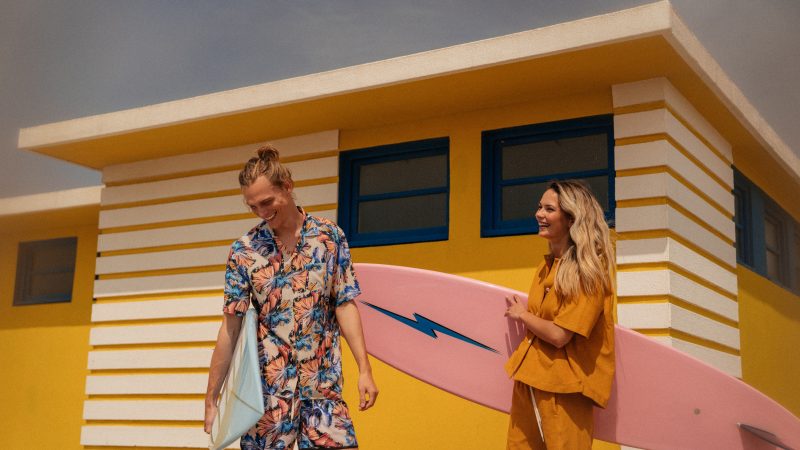 Lightning Bolt Celebrates 50 Years in the Business
One of the surf industry's most iconic brands, Lightning Bolt is celebrating 50 years since its inception by founder and legendary surfer Gerry Lopez and Jack Shipley. We speak with the brand to find out how they leverage their heritage to maintain relevance in a noisy market. 
Tell us how Lightning Bolt started?
Lightning Bolt Unlimited Surf Company Incorporated was founded by Gerry Lopez and Jack Shipley in 1971, in Hawaii. As Gerry Lopez shared in the interview for our 50th anniversary: "In the beginning nobody knew what a Lightning Bolt had to do with surfboards. I used to draw it while I was on the telephone! Then I put it on the surfboards and it looked pretty good! So, that was the beginning! And then it became more and more popular, and our shop became very well known". There was no strict plan, besides shaping the best boards for the best surfers, and welcoming everyone that wished to be part of it.
What is the brand's USP?
A lifestyle with an unparalleled historical heritage. Since the beginning, the brand is far beyond surfing as just a sport. The core message is that surfing is a lifestyle with adventurous spirit and tolerance, stimulating physical and mental development whilst allowing a deep connection with Nature.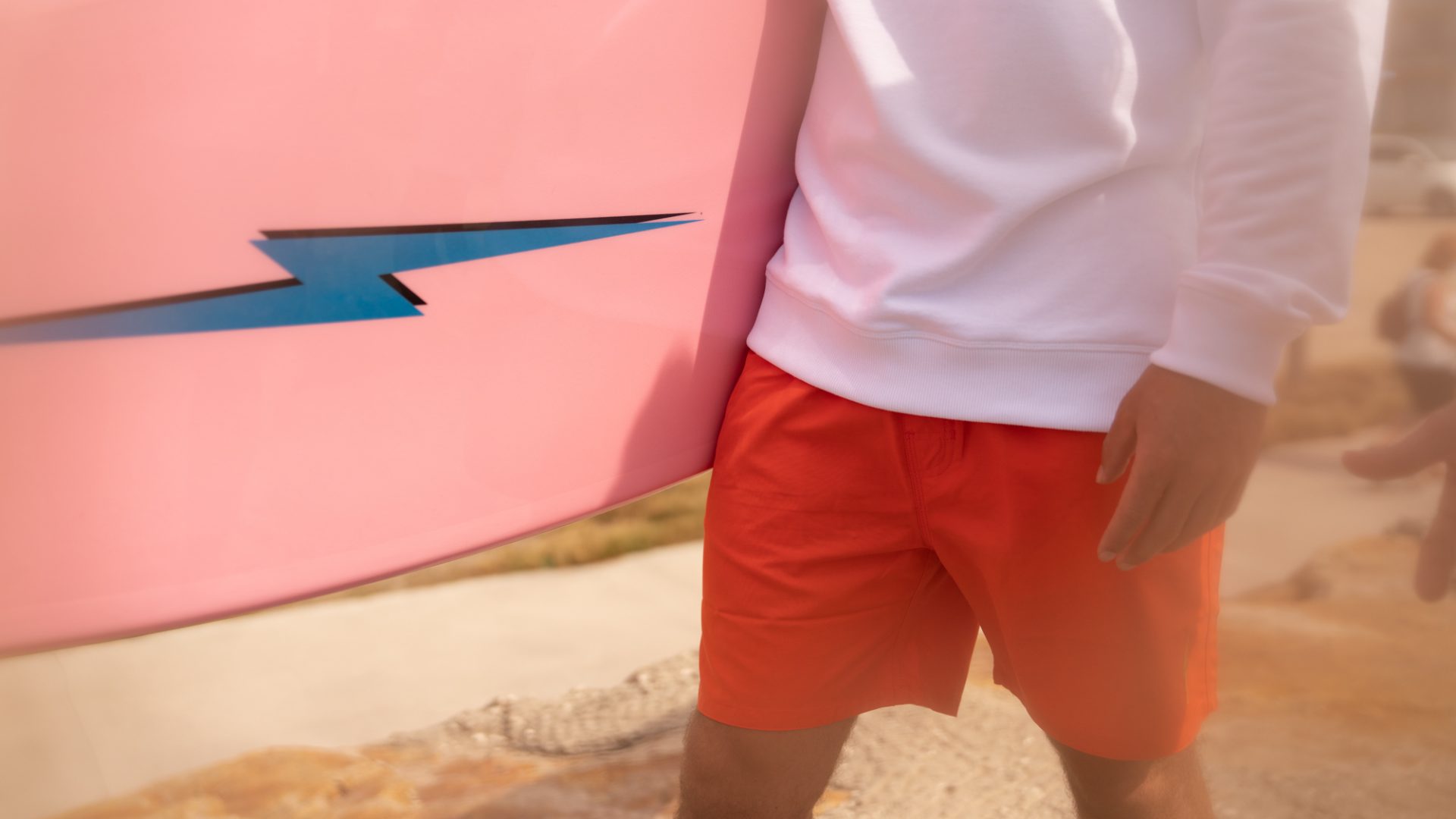 How has Lightning Bolt prospered over the years whilst so many of its competitors have disappeared?
Lightning Bolt is a pure, authentic source of inspiration and a lifestyle that everyone can relate to. Our attitude is something we are admired for and we strive to keep it that way. We proudly embrace everyone that feels a historical connection to the brand or simply just identifies with it, with Bolt everyone is welcome. Over the years we have had the most legendary shapers working with us and have added some amazing new artists from different cultural backgrounds to our team. Most of all, we paid attention to what was happening around us and adapted to the changing industry while staying true to our roots.
It's your 50th Anniversary, what have been the highlights?
There's so much to share! But if we'd to go through these five decades in a glance, we must obviously highlight the foundation of the brand, as well as the role it played in the Shortboard Revolution and surfing's professionalization. If we look at the '80s, we have those pioneering and adventurous road trips with Rory Russell that truly are the iconic memories of the surf lifestyle.
We would also have to underline the educational role that Lightning Bolt always had, especially in the 90s. We managed to organise some of the first surf championships in several spots worldwide, that now are the most famous surf destinations. It boosted the future of a so-called Generation Lightning Bolt that grew up with the brand values, including those of environmental protection. Then, in the '00s, Lightning Bolt powered surf trips around the world, providing unique experiences for young surfers.
And we cannot forget the Pipeliners series, launched in 2013. An exclusive collection signed by five legendary shapers: Gerry Lopez, Barry Kanaiaupuni, Tom Parrish, Rory Russell and Reno Abellira.
Finally, in 2019 Lightning Bolt went on tour with the surf legends Rory Russell and Craig Hollingsworth around the UK, Italy, France, and Portugal. A unique opportunity to share the brand's legacy, keeping it real and present just right before the pandemic crises.
How is the brand distributed around Europe?
Lightning Bolt has a unique presence and that is why we care so much about our partners and distribution. In the last 15 years, we have been present in more than 30 countries all over the world, in premium and experienced multi-label, high-end and core retailers. We can highlight Portugal, France, Spain, Germany, United Kingdom, USA, Austria, Holland, and Italy.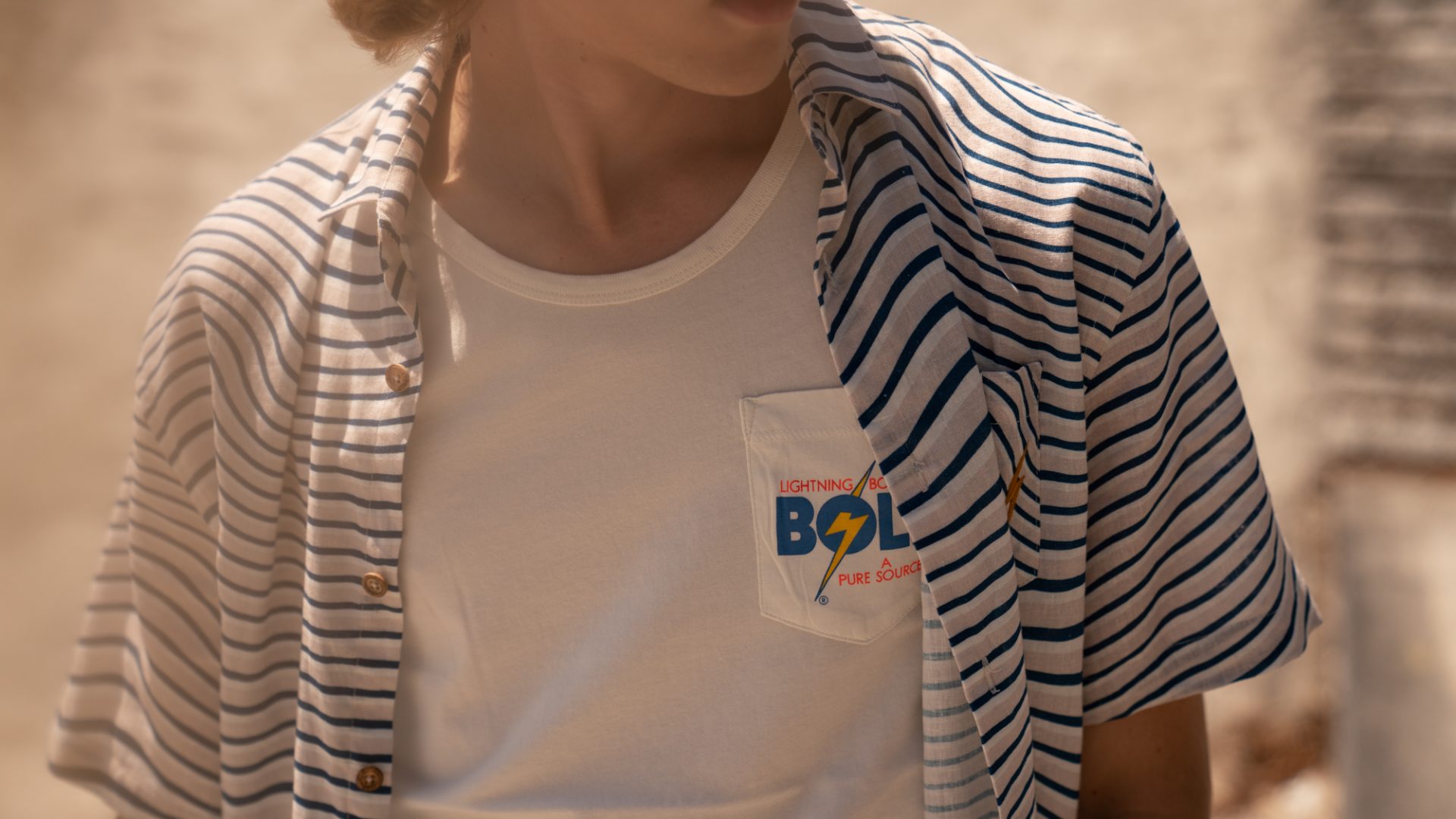 Why should retailers stock the brand?
Our inspiration is our history, reinterpreted each season through comfortable, versatile, and contemporary collections for men and women. The aesthetic is cool and differentiating. The production is European, which means high quality fabrics and manufacturing. Finally, we are proud to have a rich and unique quiver, as well as skilled shapers on our side. Lightning Bolt surfboards have a unique hologram number and certificate of authenticity.
How do you see the surf industry developing in the next 3 years?
Undoubtedly more responsible, sustainable, and inclusive. From our side, we completely feel the responsibility of being a global brand and do everything we can to help develop the industry. Our purpose is to keep building a community, inspiring people to enjoy Lightning Bolt's lifestyle and nourishing fulfilling lives through an adventurous spirit, outdoor culture, and surfing. After all, we must be guardians of the Nature and the Ocean as a pure canvas of self-expression.