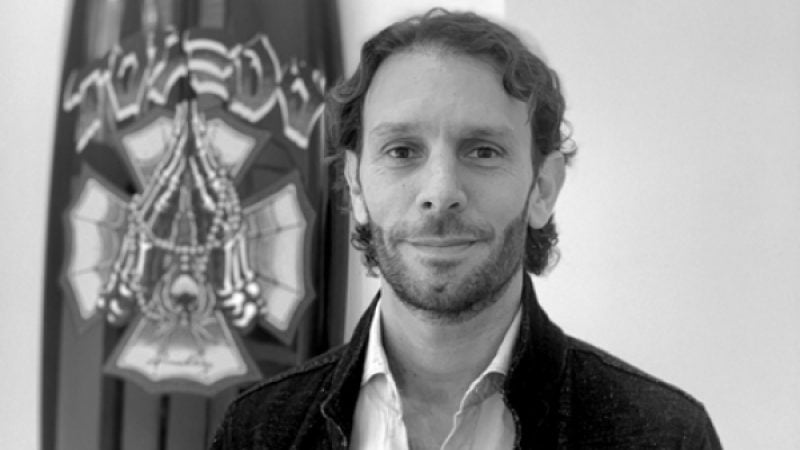 Post COVID: Javier Carrera Talks Biz, Clubs & Programmes at Hurley EMEA
18 months on from their departure from Nike, we speak with Hurley EMEA GM Javier Carrera about their business. Read on for more info about their moves into snow and skate, athlete updates and details on their renewed focus on the Hurley Surf Clubs.

How has business been since we last spoke at the start of the pandemic?
Pretty consistent and very good overall, with e-commerce continuing to push hard and with strong Fall 2021 sell-in, we're in a good place moving towards H2.
Do you have any athlete updates?
At a global level, we are happy to announce some new members: Zak Hale & Brandon Davis for snow and Elliot Sloan for skate. These new acquisitions are aligned with our brand strategy which aims to bring the brand from the beach to the city/mountain and make sure we are targeting new consumers.
At a European level, we are super excited to have Nic Von Rupp on board with us for the next 5 years; he is one of the greatest ambassadors of our sport as a professional big wave surfer and as a pro-active content creator. Nic hunts for meaty swell around the planet to find big barrels, slabs, and heavy water to deliver top quality content. We also continue to support our full team: Iker & Adur Amatriain, Sam Piter, Dean Vandewalle and Carolina Mendes.
We have a strong focus on recruiting new ambassadors throughout Europe to be locally relevant in our key regions, the profiles we look for are surfers, skaters, artists and so on. We have also added professionals such as Sofia Loewy, Cecilia Thibier and Aleix Sanlleny among others into our roster.
How is event sponsorship looking in EMEA?
At a sponsorship level in EMEA, we are not that focused on sponsoring events due to the current uncertainty. However, we are investing our efforts in looking for new potential brand collaborations such as the one we have with elRow – one of the biggest electronic music houses. This collaboration will help Hurley to reach a new range of consumers and will increase the brand's visibility across Europe.
What have been the best performing categories throughout the pandemic and why?
Due to the pandemic, surfing as a sport has increased in popularity, so performance product such as wetsuits did as well.
Also, we have seen great revenues coming from the active category and from training-related products.
And which have been the best performing markets and why?
It's been different depending on the month; there was a strong winter for UK and Germany and since the cold weather eased up, France and Spain have started to push hard. The best performing channel continues to be digital, from our own platform eu.hurley.com and all the digital partners, and we expect that from this month the B&M specialty will take the lead!
Please talk us through the challenges you've faced in your supply chain and how you worked/are working to overcome?
We had a rough start to the year, similar to everyone else, due to delays, the price of containers rising nearly 4x, and some of our goods getting caught up by the Suez Canal blockage. We had to fly a big portion of the goods and are now planning way ahead of FAHO deliveries to spread the risk.
We hear the Hurley Surf Clubs will be an even bigger focus going forward, please explain the strategy there.
For this summer, we will be in 16 schools in the best surf spots across Europe delivering the new program we've already begun to implement.
The great thing about the program is that we've designed a wetsuit specially for the schools: A more resistant and durable neoprene, back zip for easier use, reinforced knee pads for protection, internal gusset for warmth, plus, sizes are on the external sleeve for easier identification.
All of this has been done without losing the Hurley quality. The price is really competitive for the schools, while allowing the starting surfers to try a bit of what we can offer.
Besides that, we are offering an excellent service where the consumer has the opportunity to learn to surf or improve their performance with the best coaches in the best surf spots. We're creating a strong community, one that will potentially grow this summer, where we will keep everyone informed about latest surf news, Hurley athletes and products and exclusive offers.
We have Philippe Malvaux, our Team Manager for Europe, taking care of the full program and making sure everyone is enjoying themselves and having fun.
How is the wetsuit programme going? Any new innovations to talk about there?
We're finishing the development for FA/HO 22 and there's some good updates to the program, with innovation focused on sustainability and increased warmth with same stretch and functionality.
How is the running of the EMEA website going? Any lessons or surprises there?
So far, we're very happy and learning every day. Not having a comparison to a prior year doesn't allow 100% fine tuning but we're over our revenue expectations and we're very excited to see the next 3 months trading which we believe will be very strong.
It helps us to showcase the brand at its fullest, with the largest assortment of our collection for the Hurley lovers and also tell the brand stories as we want.
We are obsessively focused on improving the consumer experience on the site and delivering the best expression of the brand.
Any updates on the performance of Hurley licensed product categories (toiletries, caps, etc…)?
There are no new licensed product categories in the EMEA for now, just the extension of the apparel and accessories collections.
How do you see the surf market over the next 12 months?
I'm very interested in seeing how this summer will be, as the general feeling is that the sport, and its participation, will keep growing even with the ease of the restrictions… But, I guess that the long term vision will be clearer once the winter comes and the vaccination program nears the end, but what we believe is that it'll continue to grow and many people that've entered the sport in the last couple of years will remain hooked.