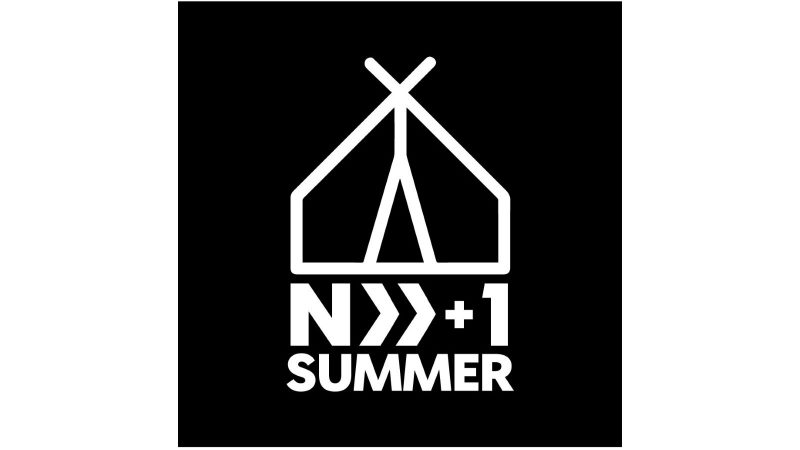 Sport-Achat Team Launch New Tradeshow 'Next Summer'
The guys behind Sport-Achat Summer are introducing 'Next Summer' – a tradeshow set to take place across September 13 – 14 in Albertville, the heart of the French Alps. Next Summer will allow brands and retailers to scope out what's on the market for the 2021/22 winter season, test products, put in orders, ask questions and make contacts. We got in touch with Mathieu Kurtz at Next Summer to learn more.
What was the thinking behind launching the new show?
Next Summer is not really a new trade show; it replaces Sport-Achat Summer which was due to take place at Lyon in the beginning of September.
We carried out a large survey last February to get feedback from French retailers regarding the pandemic situation. On the subject of trade shows, 98% of them were wanting a physical trade show. They have a need to meet their brands' representatives and see and touch products before buying. They couldn't do this on a webinar presentation and feeling the kind of materials that brands use on their product is really important to them, e.g., 'How stretchy is this pant?' 'How do I feel when I touch a new technical membrane?' 'How is the flex of this board or ski?'
Please tell us about the team behind the show
The team behind the show is the same as was in charge of Sport-Achat, with 2 people in charge of exhibitors, 2 in charge of visitors and 2 in charge of the global organisation. We also have a lot of regular suppliers/contractors working with us to build up and take care of our customers during the show.
Why have you located the show in Albertville?
We were looking to get close to all the retailers located in ski resorts. Albertville is the central heart of the French Alps, with most of the ski resort retailers less than 1h30 drive away.
Why was a mid-September date chosen?
62.5% of the retailers asked for a September trade show in our survey. Originally, we were after a date the week before, however the exhibition halls were already full of a lot of the events that had been rescheduled throughout the pandemic. So, we had to deal with exhibition halls to find a place in their schedule and managed to reserve September, Monday 13 to Tuesday 14.
What product categories and brands can retailers anticipate being there?
In September, retailers will find 'Outdoor' categories such as climbing, hiking, biking and e-biking and backpacking. Right now, we have about 100 brands booked, among them: Smartwool, Newton, Black Diamond, Beal, Craghoppers, Prana, Camp, Meindl, Lowa, Osprey, Freetime, Hanwag, Hoka, Leki, Tatonka, Primus, Demetz, Nemo, Light my Fire, Wintersteiger, Aku, Duer, Climbing Technology, Dare 2 B, Regatta, Gerber, Cybex, Sidas, X-socks, and Nikwax… to name a few.
Can you tell us about the pricing and stand options?
A one square metre equipped booth cost 149€ excluding VAT. This starts at a minimum of 9 square metres and includes 1 table and 3 chairs, 3 spotlights, walls, electricity, and signboard.
We also offer an upgrade to this kind of booth including storage, shelves, or racks at 187€ per square metre, excluding VAT.
What side events are planned around the show?
Retailers and exhibitors will have access to a nice climbing room to test out ropes, harnesses and climbing shoes. We will have breakfast talks with journalists and brands, and we'll organise a matchmaking party at the end of the first day to gather everyone together in a nice and friendly atmosphere.
Why should retailers visit the show?
We want to offer them a trade show after their summer season to help them to have an overview of the market, select products and take their orders before the end of the buying campaign. It's also a good time to meet all the rest of the industry (retailers, agents, distributors, journalists…) to exchange ideas all-together after 15 months of a tough business environment.
What are the nearest transport links?
Albertville sits at the centre of regional transport networks. There's a TGV line from Paris and the A43 autoroute passes close by. The nearest airport to Albertville is Chambery which is 39.7 km away. Other nearby airports include Geneva 65 km and Lyon 102 km.
What is the importance of trade shows in our post lockdown business environment?
I think trade shows are a tool that enables us to gather all the players in our sector and provides them the opportunity to exchange views and opinions on all subjects but particularly these days, exchange views on the pandemic. It's always good to know how everyone dealt with this pandemic and we can learn from each other and improve the way we deal with this situation now and in the future.
How do you feel boardsports and outdoor retailers have dealt with the pandemic so far?
We know that the 20/21 winter was difficult for every outdoor retailer especially in countries where ski lifts didn't open. We saw an explosion of touring (ski, splitboard, snowshoes) and everyone spent the winter out of stock of these products. Also, some retailers found snowboard rental demand was quite strong as tourists were in the mood to try new activities. Retailers found it useful to work even though turnover was still far below the previous winters. In France, we were pleased that the government helped retailers and the winter industry to get through the season. Everyone is still feeling fragile, but we can see retailers are also resilient and looking forward to the next winter. We hope that the vaccination campaign will be effective enough to stop variants propagation.